So this weekend I had my casual and cozy housewarming party. I thought about taking pictures but I really wanted to be present so alas, you'll just have to imagine how fabulous it was. Hint: not that fab, mostly just fun. Anyway, I needed to make some changes to my master bedroom before I let anyone see it because it looked like this: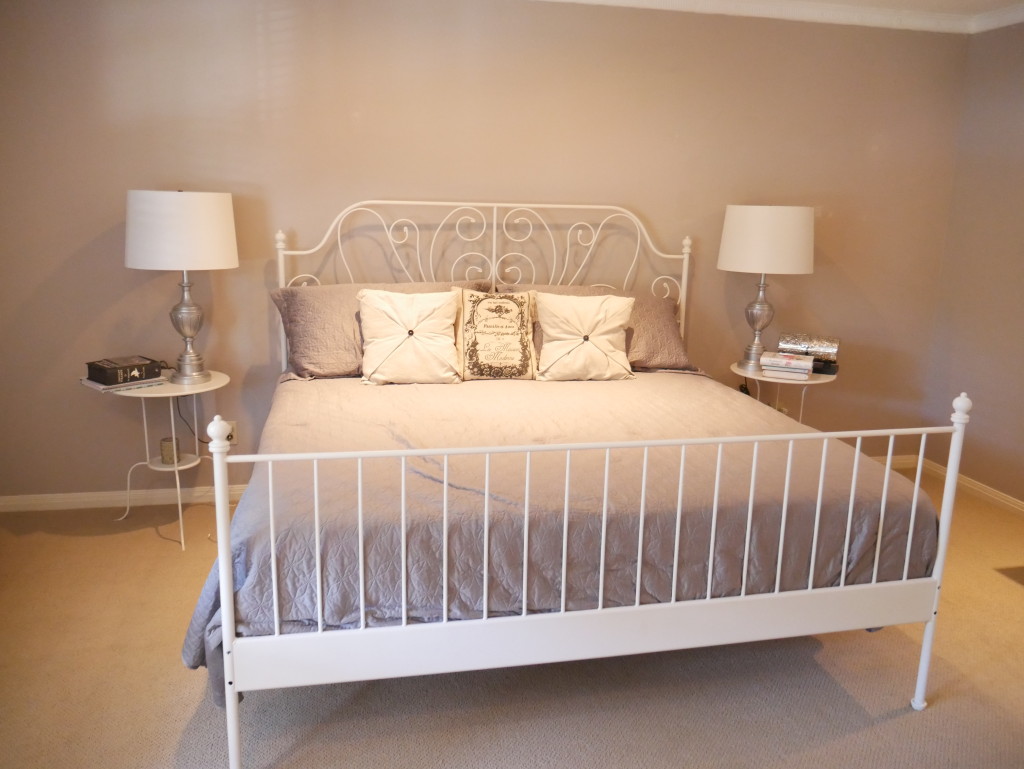 Not the absolute worst picture you've ever seen but definitely sterile, boring, and outdated. It's hard to tell in this photo but the walls were a matte purple which again, wasn't completely awful but wasn't good either. And the furniture and accessories just blended into the walls and got lost. So I decided to do something crazy and paint the walls slate. In a gloss. I don't have any "during" pictures because I don't wear camera appropriate clothes while painting and the Internet really doesn't need to see THAT much of me. Plus, who knows if I'll try to do something of merit one day or run for office and then *BAM* this post comes back to haunt me.
But back to the room, we (and I did get husband's approval) bought the one-coat-can't-change-your-mind paint from Behr and got to work. And now our room looks like this: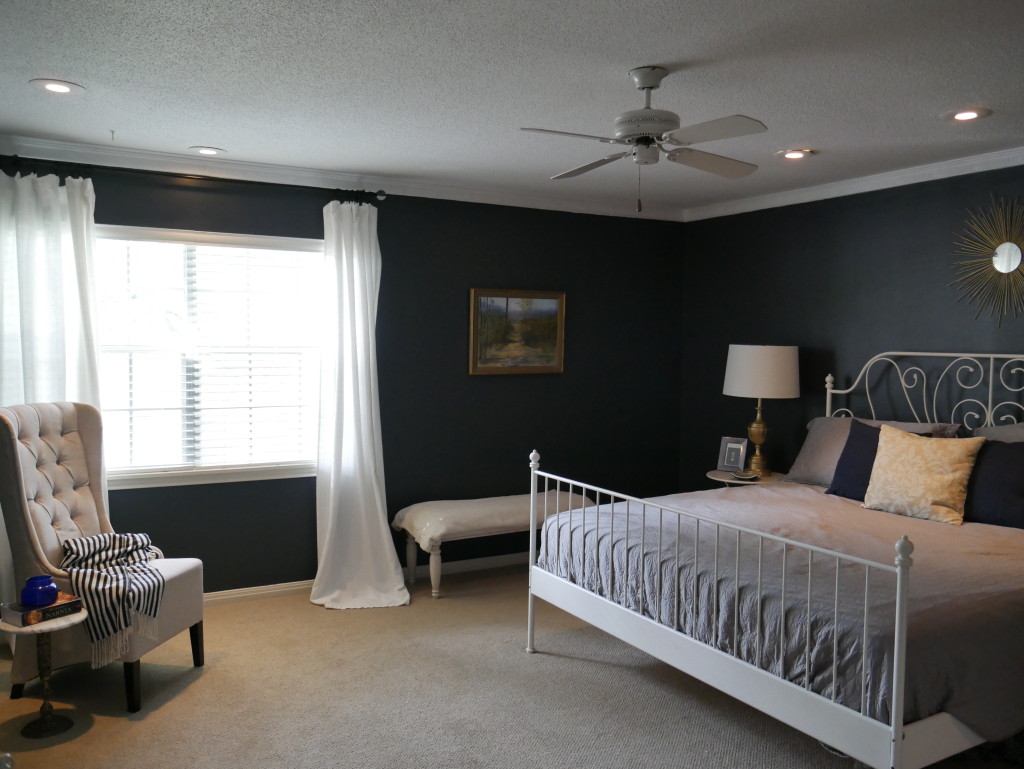 Here's the same angle as the "before" picture: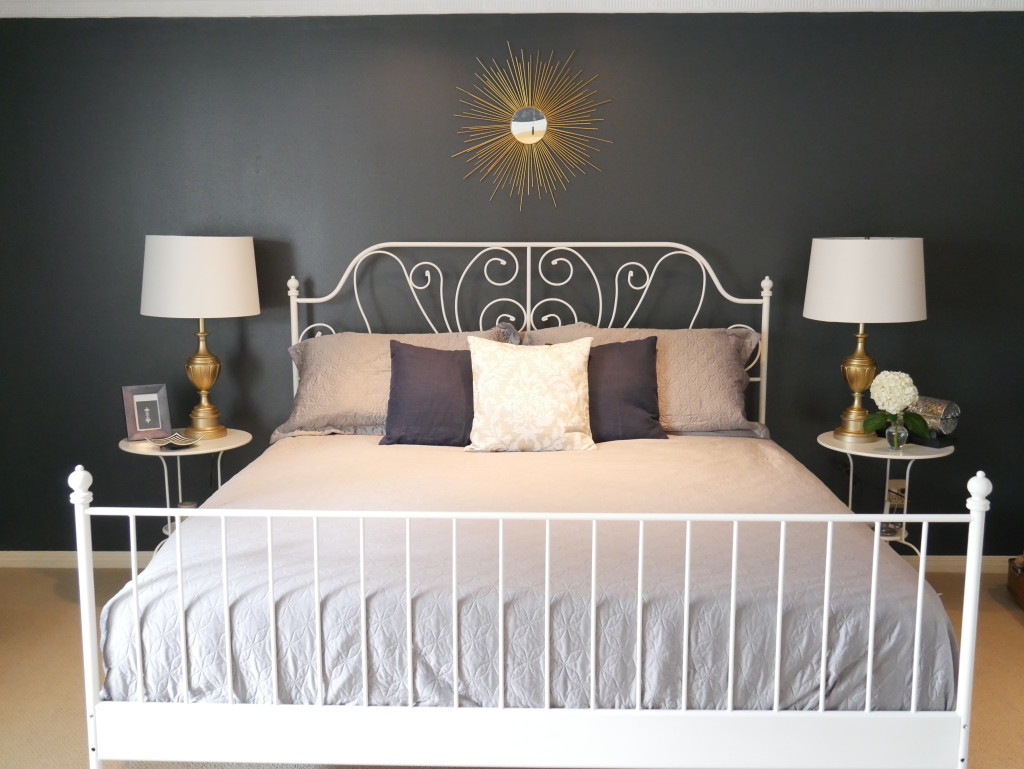 And my little afternoon reading nook.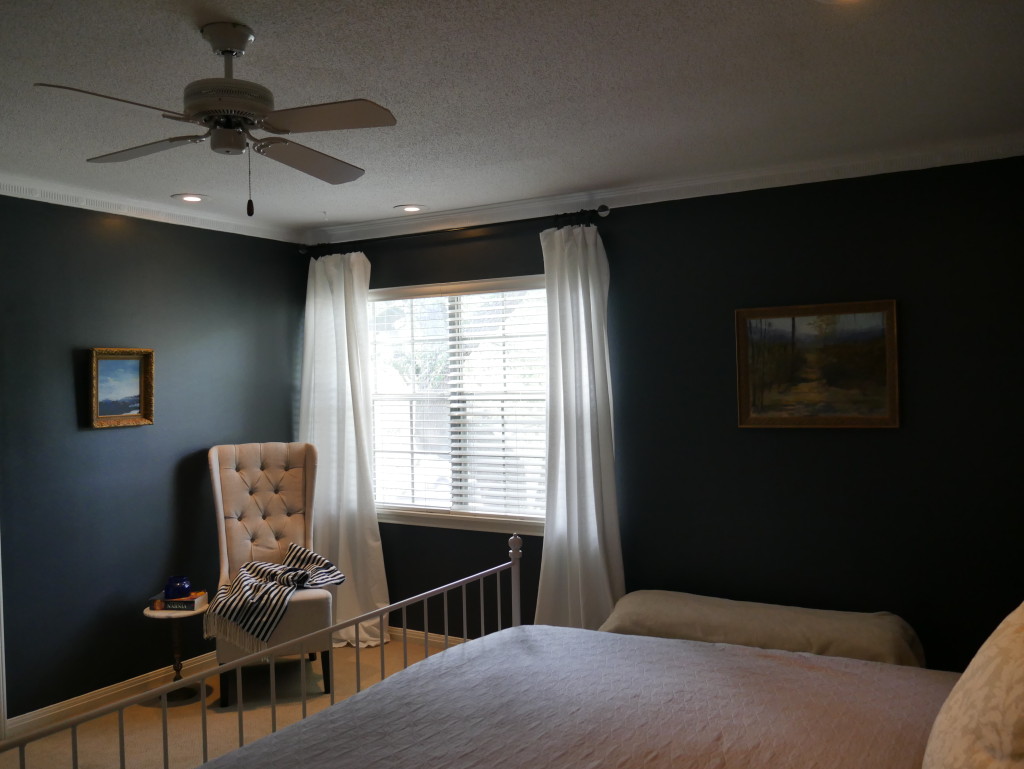 Doesn't that just feel so much better??? I love going to bed now because it feels so intimate and cozy. By no means are we done, or even half way done with this room because we need to put more art on the walls, change out the ceiling fan, buy a more modern bed and end tables, and of course add about a million more pillows BUT even with that mile long list of changes, I feel like the room is finally at a place where I can stop and breathe and decorate more slowly and intentionally.
Now just because I'm taking my time doesn't mean I haven't been looking around. I've got to tell you that in my online and in-store wanderings, Nate Berkus' line is killing it this season. Here's a few things that I've had my eye on: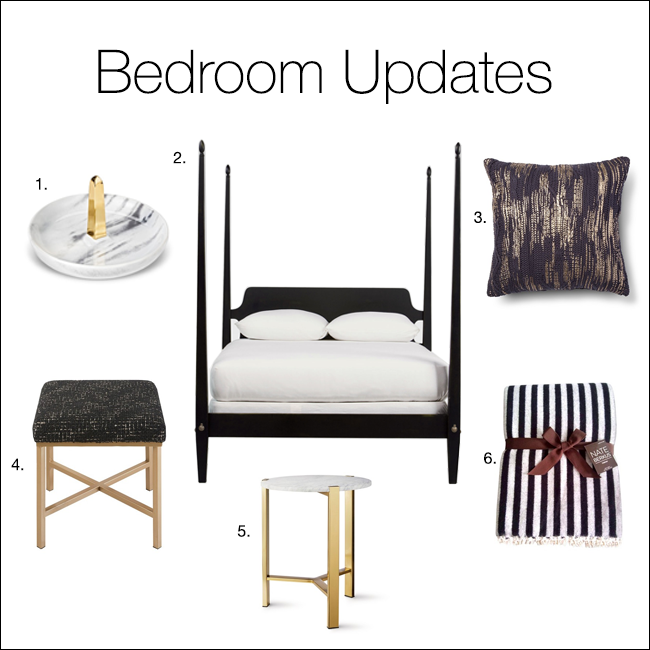 All of them are from his new line minus the bed (Ethan Allen) and they are fabulous and crazy inexpensive compared to similar finds. As you've probably already noticed, I already bought the throw and it's wonderfully soft and less than $20. The throw or the marble ring holder would be great Christmas gifts because we're only 8 weeks out. #Yikes!
So what are your thoughts on the new dark color? Fab or drab? And anyone else have a design crush on Nate Berkus?
-Katy
---