Right about this time every year, tons of sites post lists of gift ideas for your old man. Every year I think we sell men short by assuming they'll want some inane gift like a mega-sized camo flask or a mounted singing bass (shudder). Let's give them some credit and stop assuming that they only stopped dragging their knuckles on the ground a couple years ago. Take a look at my five fail-proof recommendations for dear old dad: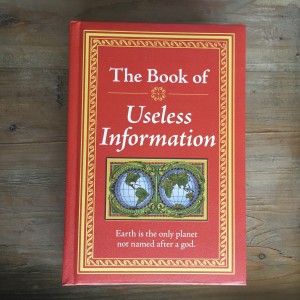 There was probably a time when you thought that he knew everything. Those days have long since passed but I'm sure he'd still love a leg up at dinner parties or meeting your friends. This book will give him countless hours of entertainment and possibly even give him the illusion that he once again knows it all. Find it here.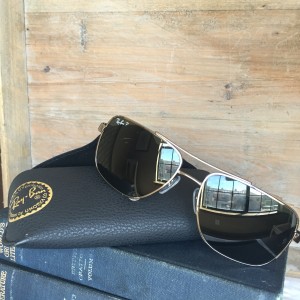 Have a dad who still cares about what he wears, even when he's not around your mother? These glasses are the perfect complement to his wardrobe.The classic aviator style never goes out of fashion will keep him "hip" long after he needs his hip replaced. Buy a pair or two here.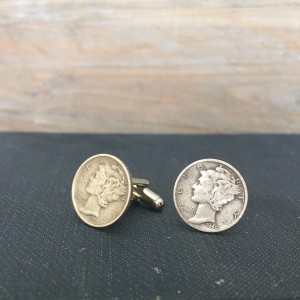 Does your dad wear French cuffs and love America? Nostalgic for days gone by? These Mercury dime cufflinks will let his friends and colleagues know all of that with just a mere shake of the hand. Help him skip the introductions and get straight to business by adding them to your shopping cart here.
If your dad is always trying to stay up on current pop culture but struggling, Star Wars memorabilia might be the perfect solution. He can seem relevant and informed while relying on movie info that's 30 years old. Help him keep the retro alive here.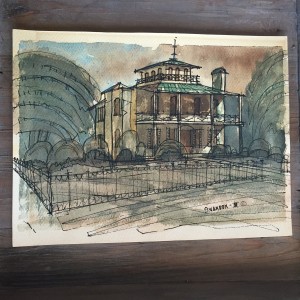 If you're still struggling with what to buy him, I'm sure he'll love this last one. Here we have an original water color representing the American Dream. Hand drawn and colored by an architect, he'll have this artistic reminder of what life in middle America looks like. Help him remember the American greatness he learned about in post-war history class by winning it from this very blog by leaving a comment below*.
*One winner will be chosen randomly on 5/16/15 to receive this 8×10 original water color.
For an extra entry, follow @katy_daydreaming on instagram and leave an additional comment below letting me know. 
Happy Fathers Day- Tell him hi for me.
---