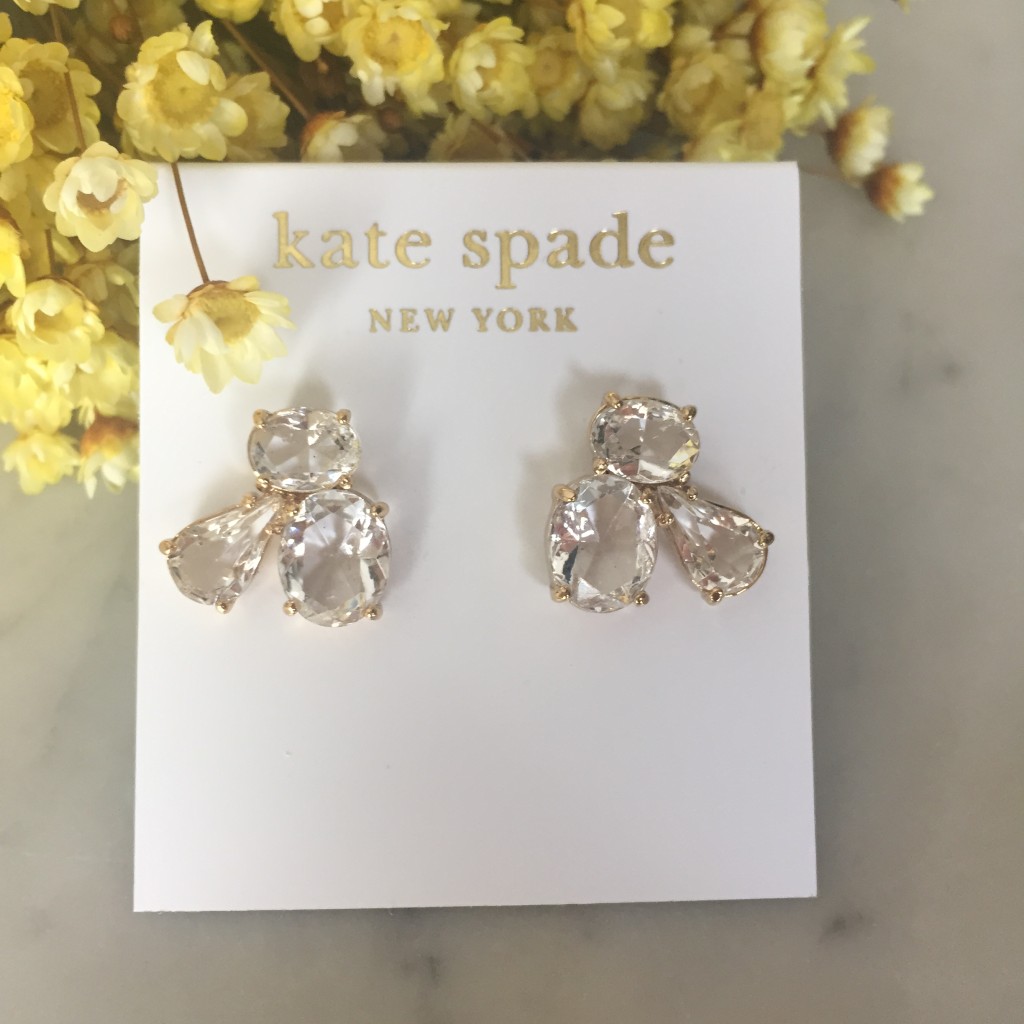 It's my birthday and today I thought I'd giveaway a pair of Kate Spade earrings to celebrate! I bought a pair of these 14k gold beauties for myself this past weekend and decided that I wanted to give one pair away as well! While I'm off partying the day away (I wish!) make sure to enter by following the steps below. Good luck!
How it goes: Each comment will be considered one entry and an individual can have up to 3 entries. (Make sure to leave a comment for each one!)
1. Leave a comment (anything positive and lovely)
2. Follow me on bloglovin' HERE and leave a comment letting me know
3. Follow me on Facebook HERE and leave a comment letting me know.
Winner will chosen randomly using a random number generator and will be announced on the Friday, August 14th blog post. Winner must contact me within 48 hours to claim prize. This contest is not affiliated with Kate Spade, Bloglovin' or Facebook.
Have a great day everyone! -Katy
Want to see more on Kate Spade? Check out my updated post to see which purse I decided on here.
---