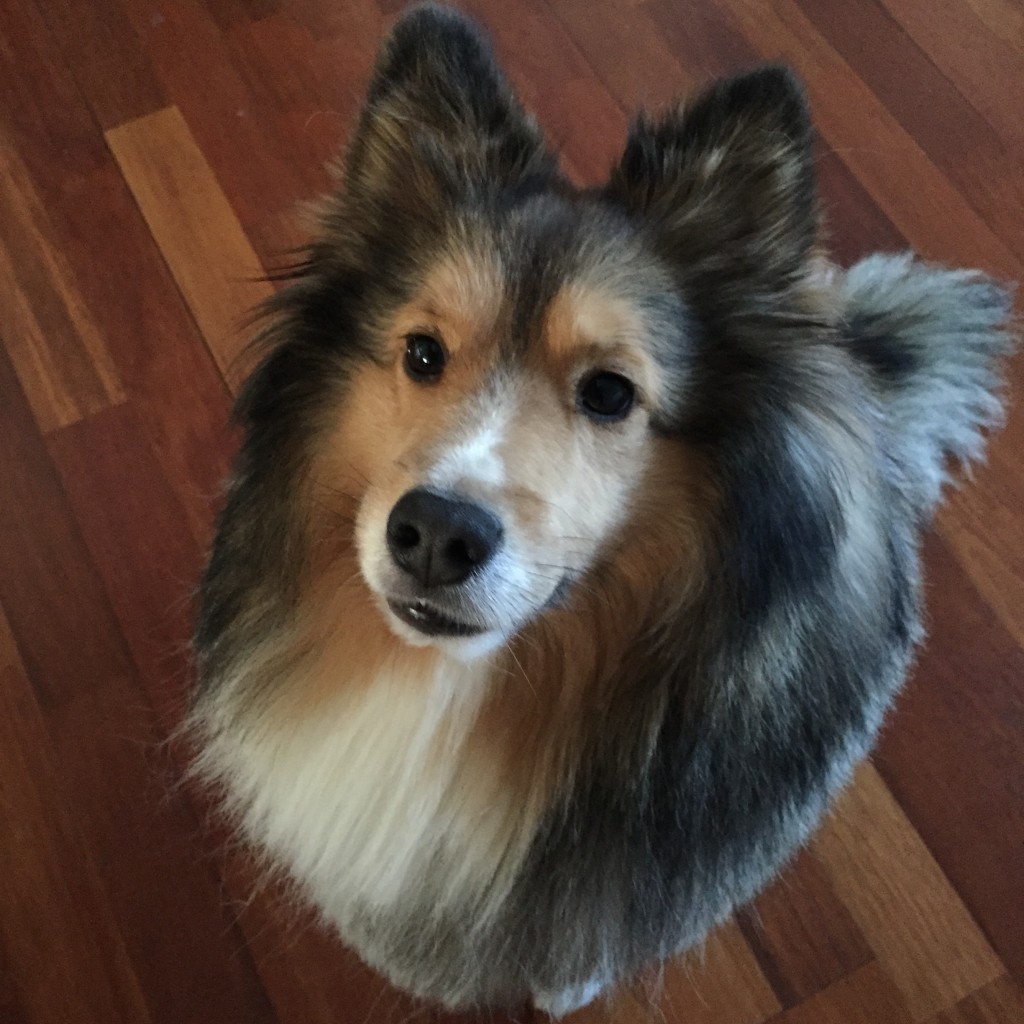 How cute is he? And how equally strange is that title? Well, we had an interesting night last night. It started off like any other night with dinner at our fav pho place and a trip to Target (who else goes multiple times a week? I digress…). We were just getting home when our friends call to say they found this cute little guy chasing cars and after an exhaustive search, were unable to locate his family. I was thinking "sad story… what do you want me to do?" like any semi-reasonable person when my friend asked me to watch him and help find his family. That's when it all clicked.
You see, I've been a little down on myself lately because I've been feeling like I'm not setting and achieving enough goals. I was bathed in the waters of Franklin Covey and 7 Habits and was truly converted. But like with most things, after a while your conviction can fade and mine was no exception. But then this dog.
You may remember back on my birthday last year I wrote a list of 30 goals before 30 and one of them was to foster a dog. I thought that this would be an easy one considering my friend runs a rescue and Austin is a no-kill city but heavens, the timing was always off. It was not for lack of trying, believe me(!), but I felt like life was constantly in the way and sending me the same message my husband was: Not now! That can be incredibly frustrating when you're trying to achieve a goal that you feel like is a worthy and fairly selfless act.
So last night, after much cajoling and eventual husband acquiescing, this little guy came to stay and play with us. I wish I had videoed him because he has the most adorable little gait and walks like a little gentleman. This is where the whole Gaylord thing comes in. We couldn't not give him some sort of name and after scrolling through other fancy British sounding names, he somewhat responded to Gaylord and it stuck. I'd like to say that it was all sunshine and roses but there was crying on his part and a slight allergy attack on mine. Thankfully we both made it and I awoke from my allergy med-induced sleep to texts and calls from his owner.
All the coughing and watery eyes were worth it because watching Gaylord (whose real name is Perry) see his owner again was the closest I've ever come to witnessing one of those touching reunification stories you see on Hallmark movies. Definitely my feel-good moment for the week. And selfishly, it feels like I can cross off "fostering a dog" from my list. It might not be considered fostering 100% but I feel like this was the universe lobbing me a slow pitch, letting me get an easy hit. And because my friends (and Google) are so awesome and it fit in so well with my baseball analogy, I feel like I have to share with you that there is actually a Hall of Famer named Gaylord Perry. He was a renowned cheater but let's save that story for another day and keep our eye on the ball, er story.
So there's my story on how being open and ready to help can also help you. It's totally a cheesy trope but they exist for a reason, right? And getting to call an adorable little animal Gaylord was hilarious and almost as satisfying as completing one of my goals.
-Katy
---