I have always loved rooms that have a black and white theme with just a hint of an accent color. Back in high school (over a decade ago :/) I loved black and white paired with red but over the past several years I've really fallen for rooms that combine the dramatic pair with metallics, especially gold. The red was beautiful but it can scream "look at me" when you're wanting the black and white to really take center stage. I've included a couple black and white rooms that I've loved for awhile to show how the same theme can look very different depending on style and space.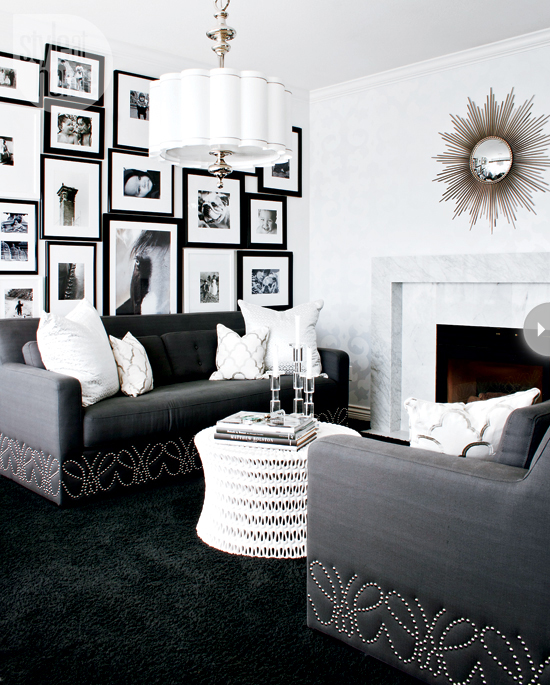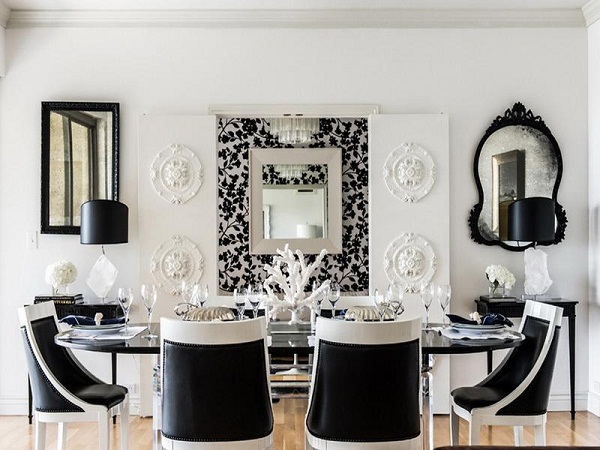 While I would love to have a living or dining room become a monochromatic paradise, I'm not sure how well it would work with the flow of our new house and most of pieces I already have and love. So I'm working on creating that  black and white space in the new guest room. I've been looking for a few pieces to add and thought that I'd share some of my favorite finds.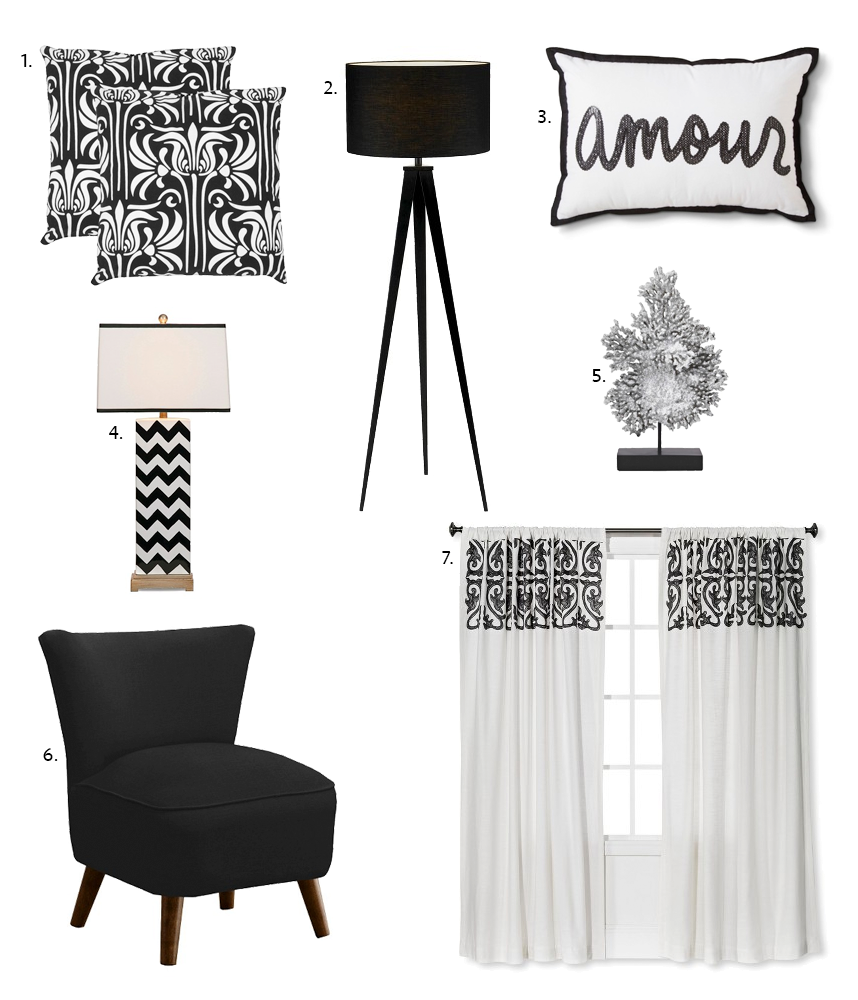 As cheesy as it may be, I love the amour pillow (it's under $20 too!) and I'm thinking it might have to come and live at my house. Any of them that you love?
-Katy
---