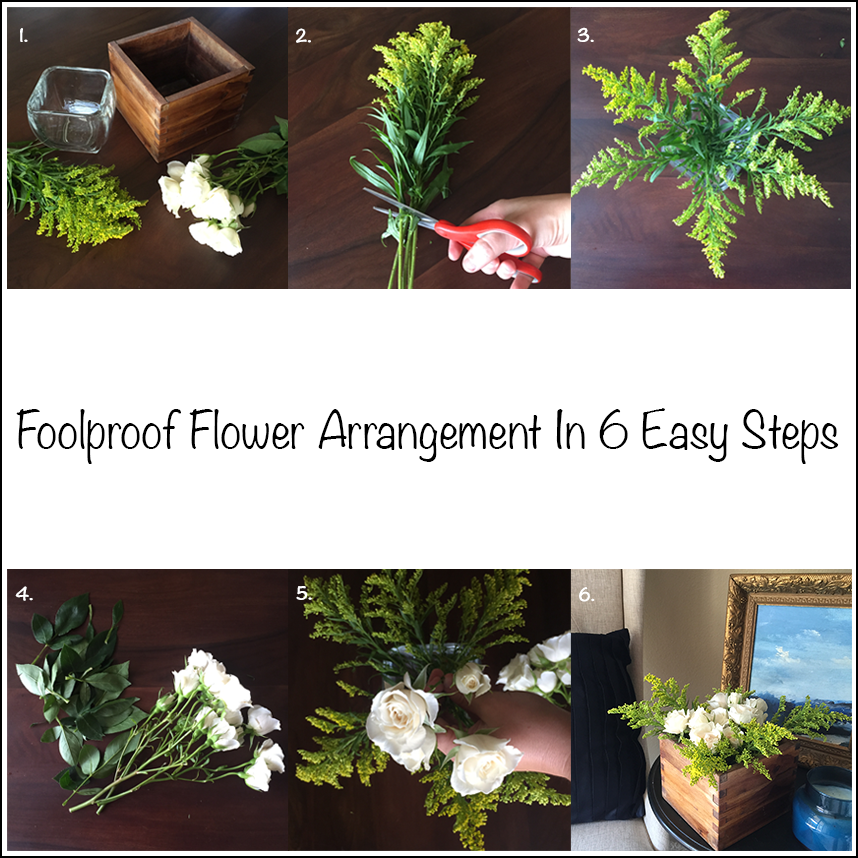 I was putting together a flower arrangement the other day and thought I'd share with you my go-to foolproof design. The pictures are pretty self explanatory but I thought I'd write out some tips for each step for those of you who love lists like I do!
1. Collect your supplies and make sure to buy one bouquet "vase filler" and bouquet of the flower of your choice.
2. Cut the vase filler so that it will still be tall enough to hang over the sides quite a bit.
3. Arrange in a star pattern. I didn't end up having that many individual stems but if you do, once you're created the star pattern, go ahead and fill in the sides with more filler.
4. Take all the leaves off your flowers and cut them just a bit shorter than your filler.
5. Add your flowers in the middle of the arrangement- this doesn't need to be overly complicated, just make sure that the center of the arrangement is filled and even.
6. Take your 5-minute arrangement and place it somewhere lovely!
I love how easy this arrangement is and it's crazy versatile. You can create endless combinations with different filler, flowers, and vases. It's easy and it take almost no thought which makes it perfect for me! Anyone else have a foolproof arrangement that they swear by? I'd love to hear your tips and tricks!
-Katy
P.S. You can still enter the Kate Spade Giveaway here!
---