Well, I think most of you have probably heard enough about Ireland for the next little while so I'll cease with all things Emerald Isle for the time being, but if you have any questions about anything else trip-wise, send me a message. Thanks for all your sweet comments and I hope all of you who've asked about the trip get to make it out there! But until then, let's talk about lighting.
You can ask my husband and he'll verify that I have 'small' obsession with lighting. I also have a thing for marble so marble lamps are pretty much pure heaven to me. I've had my eyes on a few but haven't broken down and purchased one and now I'm so glad I haven't. I was strolling around Target today and came across their new beautiful marble lamp.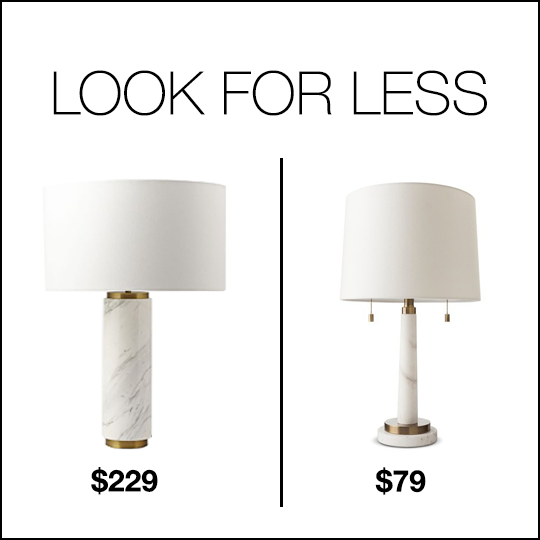 The lamp on the right is basically a third(!) of the price of the one on the left and their styles are so similar and classic. Now if only I could convince the husband that I need new marble lamps for the bedroom's new paint…
Have a great hump day and wish me luck!
-Katy
---