It's still above 90 degrees here in Austin but since I'm headed to Ireland in a week (I'm not even close to ready) I'm dreaming of brisk weather and falling leaves. There's not a whole lot more autumn-y than plaid so I thought that I'd put together some of the cutest finds under $25. Even if it's not cool enough to wear the sweaters yet, the plaid decor is enough to satisfy my craving.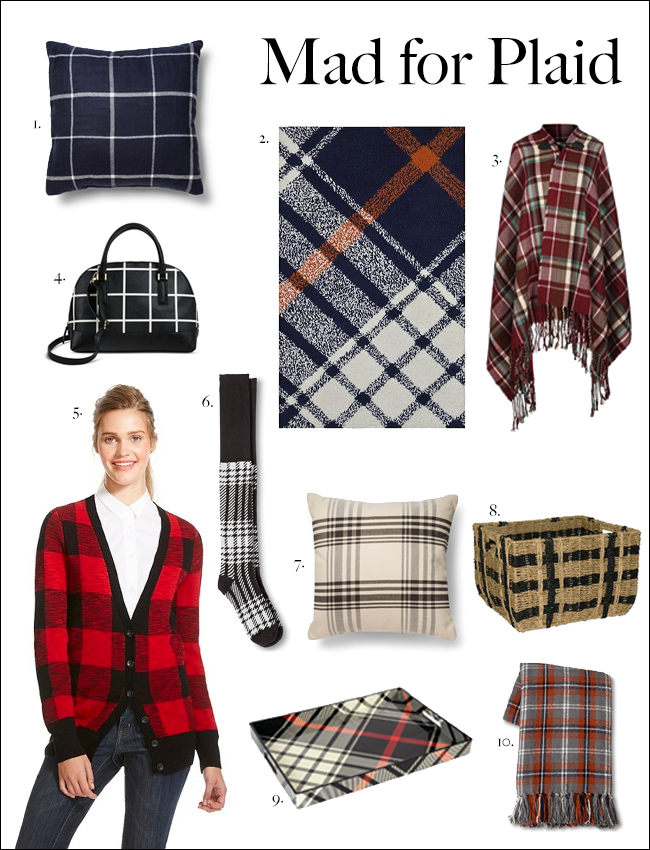 All of the decor items are from Target and they're 10% off online with the code "FURNITURE" at check out which makes them an even better deal.
Have a great weekend!
-Katy
---