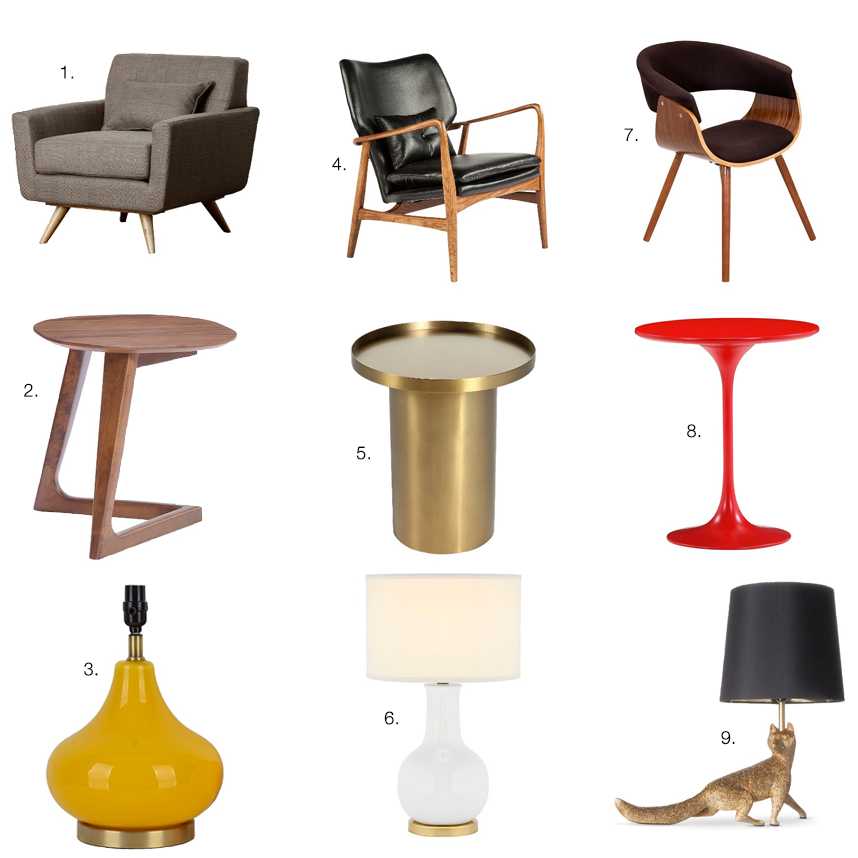 Every single time I search through Target's online selection, I'm straight up impressed. I found so many awesome mid century pieces that I thought I'd put together some awesome combinations. Check them them out in greater detail by clicking on the numbers below and don't forget to use your red card to save 5%! Don't have one? Don't worry, click HERE to sign up for their awesome debit card. I love seeing the amount I save on the bottom of each receipt add up throughout the year. My husband on the other hand usually looks in horror as he realizes exactly how much we've spent there.
So other Target lovers, what's your favorite pieces? Weirdly enough, I kinda really want that fox lamp!
If you want to check out more Target mid century finds, check out my other post.
---