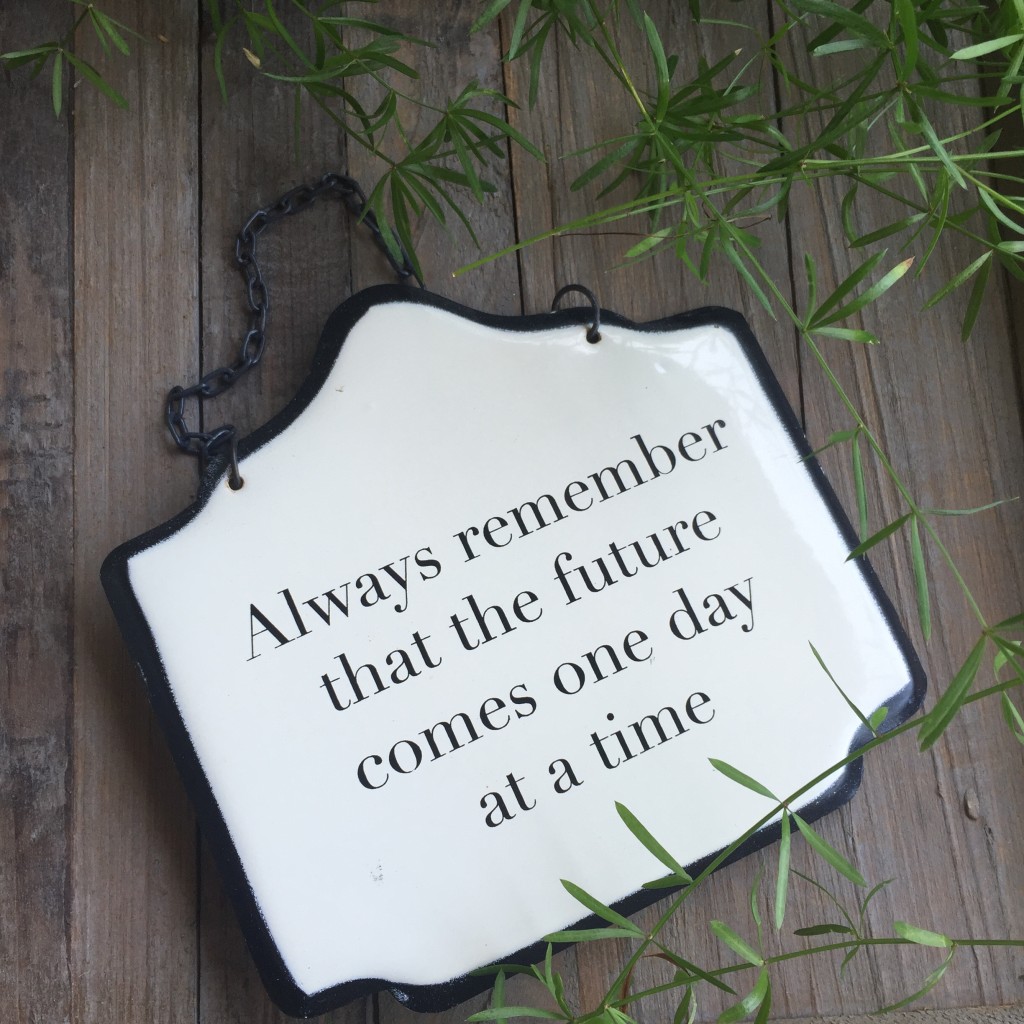 So yesterday I turned 29 and while I realize that it's not old, it feels like I'm getting old. But instead of wallowing in the sadness that only accompanies the loss of youth, I decided that I was going to make a list of things to do that would make me feel accomplished or at least a little bit better. Because if you're going to get older, you might as well get awesomer, right? Exactly.
Now I know that these "30 by 30" lists aren't new but who cares, right? Plus, isn't it in your 30's when you stop caring about what other people think? I was just going to keep this little list to myself since it's not a cool for anyone to be the last one jumping on the bandwagon, but I feel like sharing it with the lovely people of the Internet will make me more accountable and I'll probably end up going through with it if every month I have a public check-in with my goals. So, without further ado, here are my 30 by 30:
1. Buy a House: Kinda cheated on this one since we closed on my 29th birthday yesterday but I'm telling myself needed a win to build momentum.
2. See NYC: I've been to a ton of major cities, even some in Europe, but I've never made it to the Big Apple. I've got some flight vouchers I need to use up so I'm planning an autumn vacation with the husband. Central Park in the Fall seems so lovely to me.
3. Paint and Hang a Painting: I've always wanted to be an artist but never put much time or money into doing it. This year I will face my fears and paint something to go up in the new house.
4. Re-read 7 Habits of Highly Effective People: This book is amazing and I even worked for Franklin Covey years ago so I've totally bought into Covey's ideologies. I need to be more effective and disciplined so I'm hoping this will help me get back on track. It's time to be an adult, after all.
5. Ride All the "Big Rides" at Six Flags Again: I grew up going to Six Flags every Summer and some of my fondest childhood memories are being there with my siblings and dad. Even though time is definitely marching on, I want to do things that remind me of the childlike wonder I used to have. Plus Six Flags is just fun.
6. Buy the Husband a Piano: You guys, my husband is a dreamboat. Smart, handsome, successful, kind, and talented in so many things, especially music. He put down his trumpet in college years ago and now wants another musical outlet. He's wanted a piano but we haven't been able fit one into our home until now 🙂
7. Go to Hamilton Pool: I've lived in Austin for over 3 years and have never made it to this other-worldly place. Many film scenes of alien planets and heavens have been shot here because it's beautiful and unlike any other place in the world.
8. Take Ballroom Dance Lessons: Oh how things change! As a child I would have been mortified if I was forced to take these classes. Now, I cannot wait. We've already purchased the lessons, now I just need to conquer my fear of looking dumb and get on the dance floor!
9. See My Abs: Even if this is only for a day, I want to see my abs before I die. It only gets harder (or so I've been told) so I'm having that now or never feeling right about now.
10. Adopt an Angel from the Angel Tree: I've done this before and it's one of my favorite things during the holiday season. These goals are only for the next year but I hope to do this each year until I pass. It really is that fun and rewarding.
11. Write a Short Story of My Grandma's Life: My sweet Gran is one of the most kind and charitable people I've ever met. She taught me about love, service, kindness and so much more. During my last visit with her I realized that I only know a fraction of what there is to know about this wonderful woman. I want my future kids and their kids to know how wonderful she is and the only way of doing that is writing it down.
12. Paint My Entire House: Our new house is beautiful. It also needs a paint job. I'll talk about the more later on but for now, know that this is on my list.
13. Have a Random Acts of Kindness Day: I want to take a day off and fill it with acts of kindness. The world needs more good and I could sure use some more feel-good in my life.
14. Hot Air Ballon Ride: I  am deathly afraid of heights but I have always wanted to go on a hot air ballon ride. Husband said he'll help make it happen so I'm pretty much waiting with baited breath for this one.
15. Make a Delicious and Legit Cake: I'm not a good baker but I've always wanted to be able to make a beautiful and delicious cake. I'm friends with some fabulous ladies who have promised to help me out on this one and I'm excited! Side note: I should probably start this after I've seen my abs.
16. See an Opera or Symphony: I've already seen both of these but it's been nearly a decade since then. How can I call myself cultured if it's been over 10 years since I've been to one? 😉
17. Do a Head Stand: My balance is horrid, especially since they gave me a new leg bone, so I want to work on that. Hopefully the yoga it takes to achieve this will also help with the abs thing.
18. Be Featured on Another Blog: Blogging isn't always easy and fun but it's a great outlet for me. While I'm not treating it like a business, I do think that I should make so goals around it. This one seems like a fairly easy one but we'll see.
19. Re-do Our Kitchen: Our new place is gorgeous(!) and I promise to show you lots of pictures. While so many things about it are wonderful, it needs an update since it's pretty much been untouched since 1969!
20. Take the GRE: I want to go back to school and get my PhD in psychology and the first step towards that goal is taking the GRE test. Math is not my friend so I'm completely intimidated but at this point I've realized that I can't let that stop me.
21. Have a Real Photo Shoot: We don't have children so I haven't hired a photographer since we were married 6 years ago because I thought no one would care to see photos of a child-less family. I've just realized that that's dumb. We're taking pictures this year with our adorable dog-child and I don't care if no one wants to see them. I do.
22. Watch a Meteor Shower: I'm not sure if I know anyone who doesn't love shooting stars. They just feel magical and lucky. Instead of going to bed like a responsible person, one night I'm going to count as many shooting stars as possible. Besides, who doesn't need a little bit of extra luck?
23. Take Husband Horseback Riding: He's never really been and I love horses and rode them quite a bit when I was younger. He doesn't understand my obsession and I can't fathom why he isn't really interested in going. Adding this to my list pretty much forces him to go with me.
24. Re-Take My French Course: In college I was forced to take French to graduate. I hated it. Now after visiting France, I wish I could speak it better so I'm hoping that if I practice it enough that when we go back (hopefully soon) I'll be more proficient at it and have a more authentic experience. Plus, French is so freaking classy.
25. Re-Read My Favorite Classics: To Kill a Mockingbird, The Great Gatsby, and The Secret Garden are some of my favorite books and I just don't read them often enough. With all of the husband's travel this year, I'm hoping I'll crack open these books at night instead of turning on Netflix.
26. Go to a UT Football Game: I love my Alma Mater and it turns out they're fairly decent at football. The tickets are expensive but the games are so fun so this season we're making it to one of the games! Hook'em!
27. Make a New Friend: I love people and I love having friends but sometimes I just don't make time to meet new people because life happens. This year I want to make a new friend, hopefully someone who's pretty different from me and will help me see the world from a different perspective.
28. Sing a Duet with My Husband: I love to sing and husband does as well. I'm not sure whether it means singing together in church, at a social function, or even just karaoke but I've always wanted to sing a duet with him and this is the year!
29. Foster a Dog: So many little pups are out there without homes and need love. While I'm pretty sure that Oakley is the only dog for me, I want to foster a dog and help it find it's forever home.
30. Do Something For Someone That They Cannot Do for Themselves: I honestly can think of no greater goal than helping someone who feels like they're in a situation where nothing can be done. I've been down and out and wonderful people have reached out and helped me when there was nothing more I could do. I'm not sure how exactly this one might come about but I believe if you keep your eyes and heart open, ways to give will find you.
Ending on the kinda sappy one wasn't what I planned but sometimes you gotta just go with what feels right. So I have to know, any of you out there set goals each year on your birthday? Or have you done any of the things on my list? If so, I'd love to hear about it!
P.S. Don't forget to enter the Kate Spade giveaway here!
-Katy
---