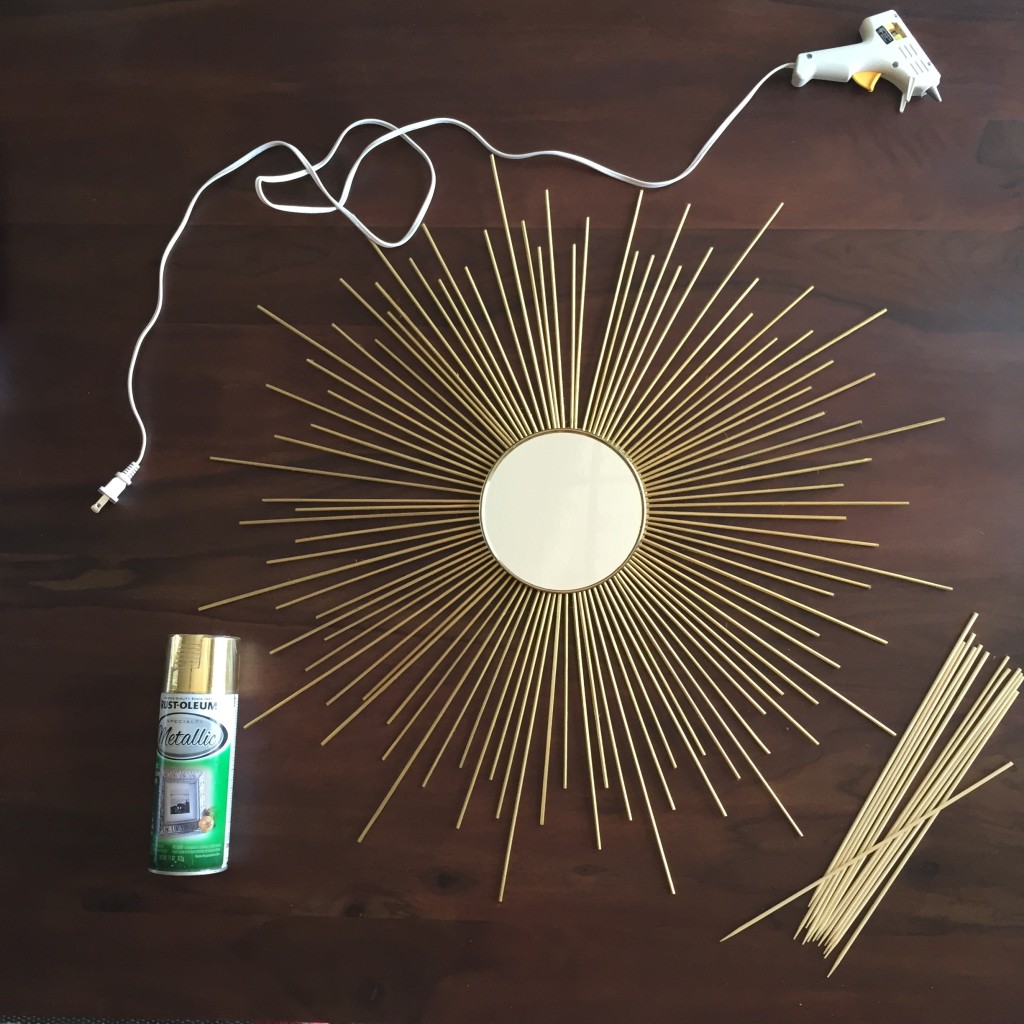 I know, I know. Sunburst mirrors have been a thing for a really long time now. But I still get compliments on mine consistently so I thought I'd fess up to the internet. I made it- and for less than $10. So let's get down to business because you know you want one too.
Here's what you'll need:
1 Pack of skewers
1 Brass sewing ring
1 Can of gold spray paint
A glue gun with glue sticks
A pair of scissors
A piece of cardboard
A pen
Picture hanging hardware
1. Take your package of skewers and separate them into 4 groups of 24 which means you'll only need 96 of your 100.
Group 1: Leave as-is
Group 2: Cut off 3 in
Group 3: Cut off 4 in
Group 4: Cut off 5 in
Now cut the piece of cardboard to the exact size of your mirror. Use the template below to draw in your guide lines.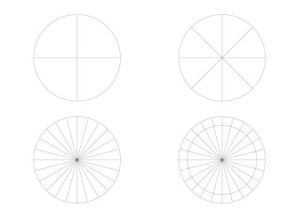 Now you get to start gluing! Start with you longest skewers and glue them on the lines. Once you're done with the first 24, then you're ready to start filling in the rest. Take the next longest group (the -3 in group) and glue them on either side of the longest sticks. Take the -4 in group and do the same as about, gluing one on the outside of the of the -3 in group. Finally, take the -5 group and glue them on outside of each of the -4 in group.
Once you're done gluing, let it sit for a few minutes before busting out your magic can of liquid gold your spray paint. Spray both the front and the back of the skewers, making sure that they're completely covered. Let the paint cure for at least a few hours but preferably overnight before heading on with me to the next step.
Bust out that glue gun once again to glue the mirror on top of the skewers and then glue the sewing ring on top of the mirror to give it a more polished look. Once those guys are firmly stuck, carefully flip over the mirror and glue on some hanging hardware. And Voila! A cheap way to fill that empty wall!
There are quite a few tutorials about this out there but if you feel like you might need some extra instructions or step by step pictures, I've found that this site has the best instructions.
So are any of you headed out the door to pick the supplies? Any other projects you're working on?
---