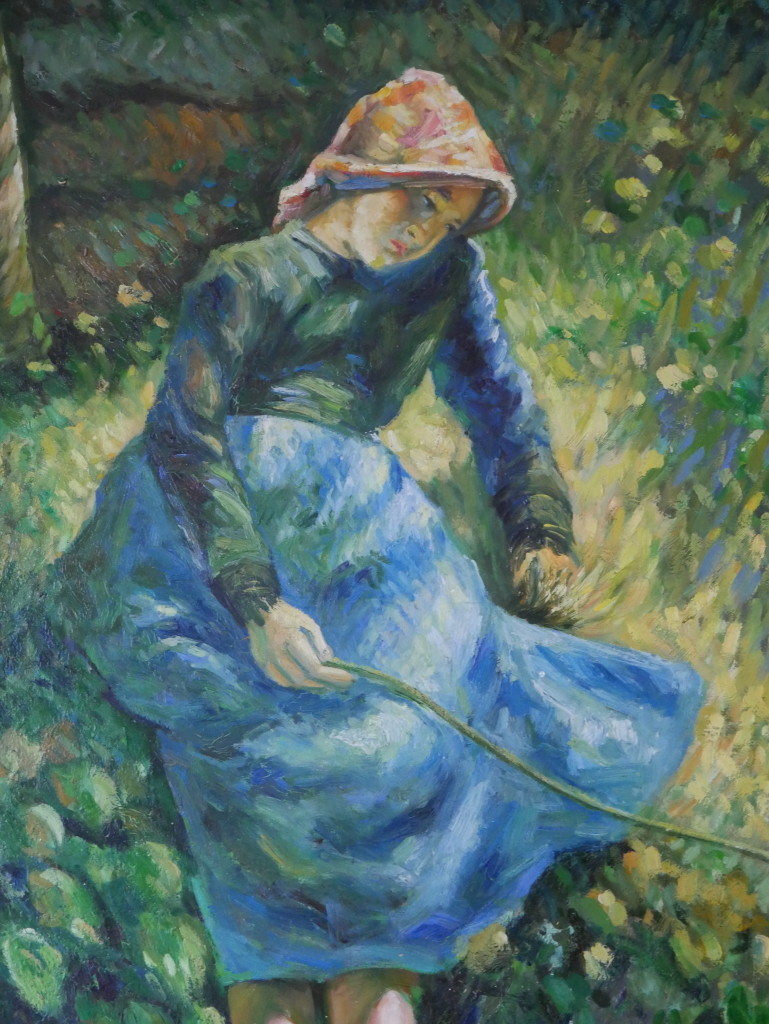 Sometimes life gets busy. And messy. And totally breaks your heart. And I coming to realize that it's OK. Not everything has to be a win and not everything has to go the way that you planned it. Life moves on.
The picture above is an original painting that I bought at an antique mall for a steal. The price and colors were a huge selling point but she just had something about her, a je ne sais quoi if you will, that I loved. I've thought about her quite a bit since she's come to live with me and I think what I love most about her is that she doesn't look particularly happy or joyful. Some days she looks bored, or disappointed, or even sleepy. Even with her apparent displeasure, the picture is truly beautiful. It's a reminder to me that life can be beautiful, even in those imperfect moments. And if you could see the whole picture (I'll post it when I've replaced the frame and styled the room) you can better see how gorgeous and verdant her surroundings are. She hangs out, across the sofa from me and reminds me to step outside my particular moment and realize things are far more blessed and perfect than what's in my head and heart at the time.
So I guess this post is telling you where I've been. In my my own head a bit too much. I hope you'll excuse the absence and still check in from time to time. And here's a little enticement: We're installing new countertops, sink, backsplash, and more in the next few days.I know everyone loves seeing the whole "Before and After" pics so stay tuned.
And if you haven't already, check out Amy Poehler's book, Yes please!  She's part of the reason I'm emerging from my funk. And she's freaking hilarious too.
Until later,
Katy
---