It's less than a week until I get the keys to my new house and I absolutely cannot wait any longer to share some spaces with you. I actually really like most of the rooms in our new home and it could easily be considered move-in ready but I have to put my stamp on every room. So here's a picture of our downstairs powder room from the listing: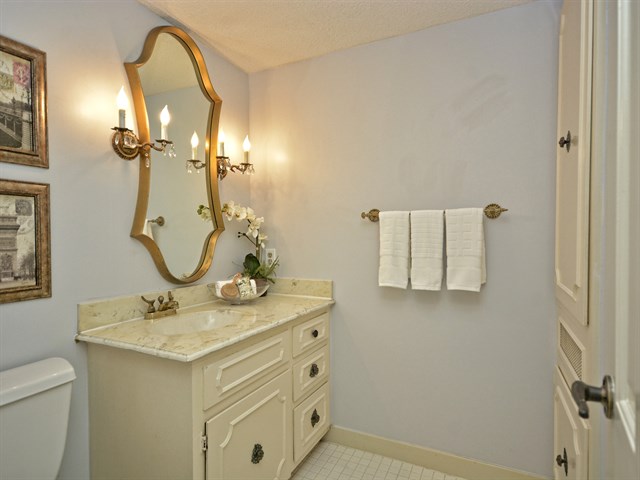 It's not terrible but it definitely is in need of an update. There are some things that will stay like the mirror and the sconces. They're original to the house and are great quality. The towel bar is also gorgeous and has great details so it'll probably stay as well. But everything else is subject to change. The problem is that I can't quite make up my mind as to the overall look and feel that I want for this room. So I thought that I'd put together a couple of mood boards and and have you all give me your input.
Option 1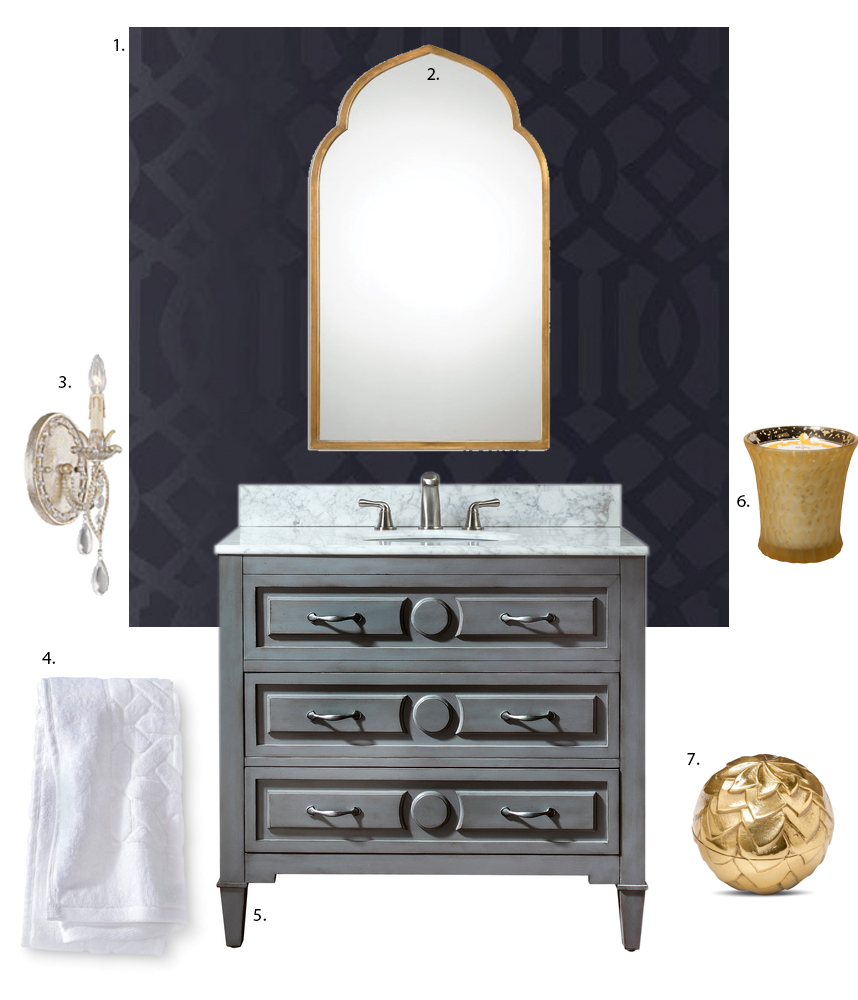 Option 2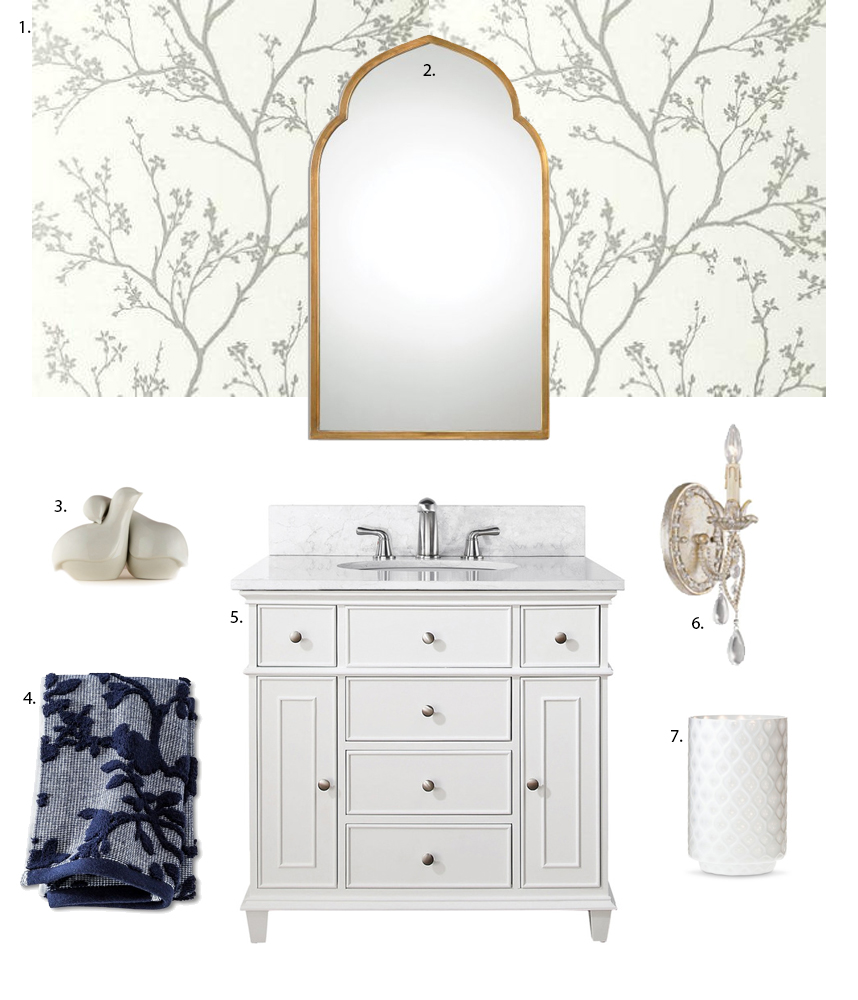 Many of the pieces are pretty similar but the finished look would be much different. Option 1 is moody and has more of a modern feel while still incorporating the vintage pieces. It feels a little more masculine as well- which isn't a bad thing considering my husband will live there too.
Option 2 is much more light and airy. I think that it also has more of a peaceful feel with a hint of glam as well. There's a subtle bird theme which makes it kind of fun and I love the little ceramic love birds-they're actually wedding cake toppers but I think they'd be beautiful in any room.
So which one do you like? My husband said that he couldn't really decide which one he liked better which is surprising because I thought that he'd immediately pick the first. It was only after he realized that option 2 had a bird theme that he decided he wanted to go with option 1. He thinks birds are creepy, I think he's strange.
Leave a comment letting me know which one you like best! Thanks!
---