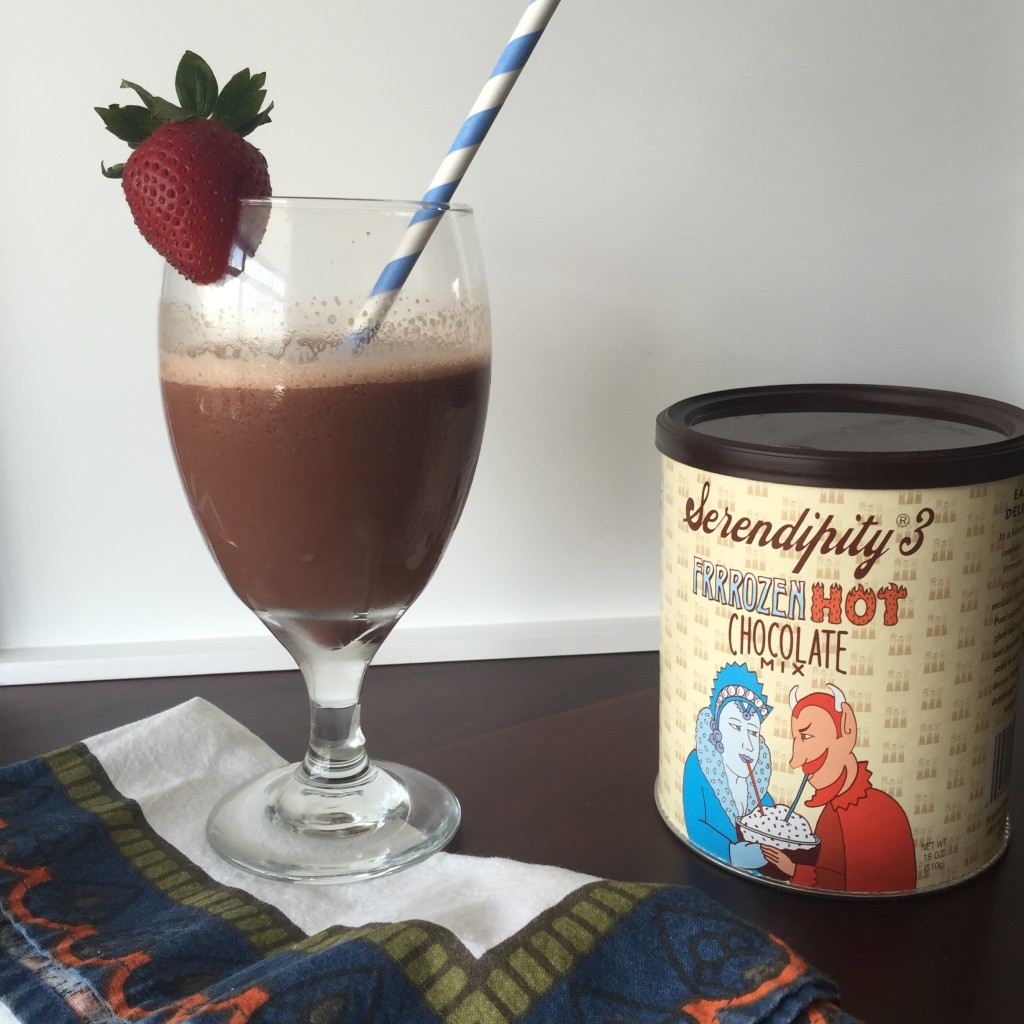 Ever wish for a week to end only for the next one to be just as bad? That has been my past month- or at least it's felt that way. And I don't know about you, but when I'm down in the dumps I love to shovel junk food into my mouth as fast as possible. But junk food never was happiness. Chocolate on the other hand, I firmly believe is. Lately my treat of choice has been Serendipity's Frozen Hot Chocolate.
I love it for so many reasons but mostly because it's delicious and cool during these months that try their hardest to melt your soul.  And it's made by the serving so limited indulgence can actually be a reality instead of a broken promise to yourself. Another wonderful thing is you only need a blender, ice, milk, and the mix and at this point, I keep all of those things on hand. This hasn't changed my life, but it's helped my day and I thought I'd share it with any of you out there who need a little pick-me-up.
You can pick up a canister at Williams and Sonoma or order it HERE on Amazon.  Hope you're making it through!
-Katy
---