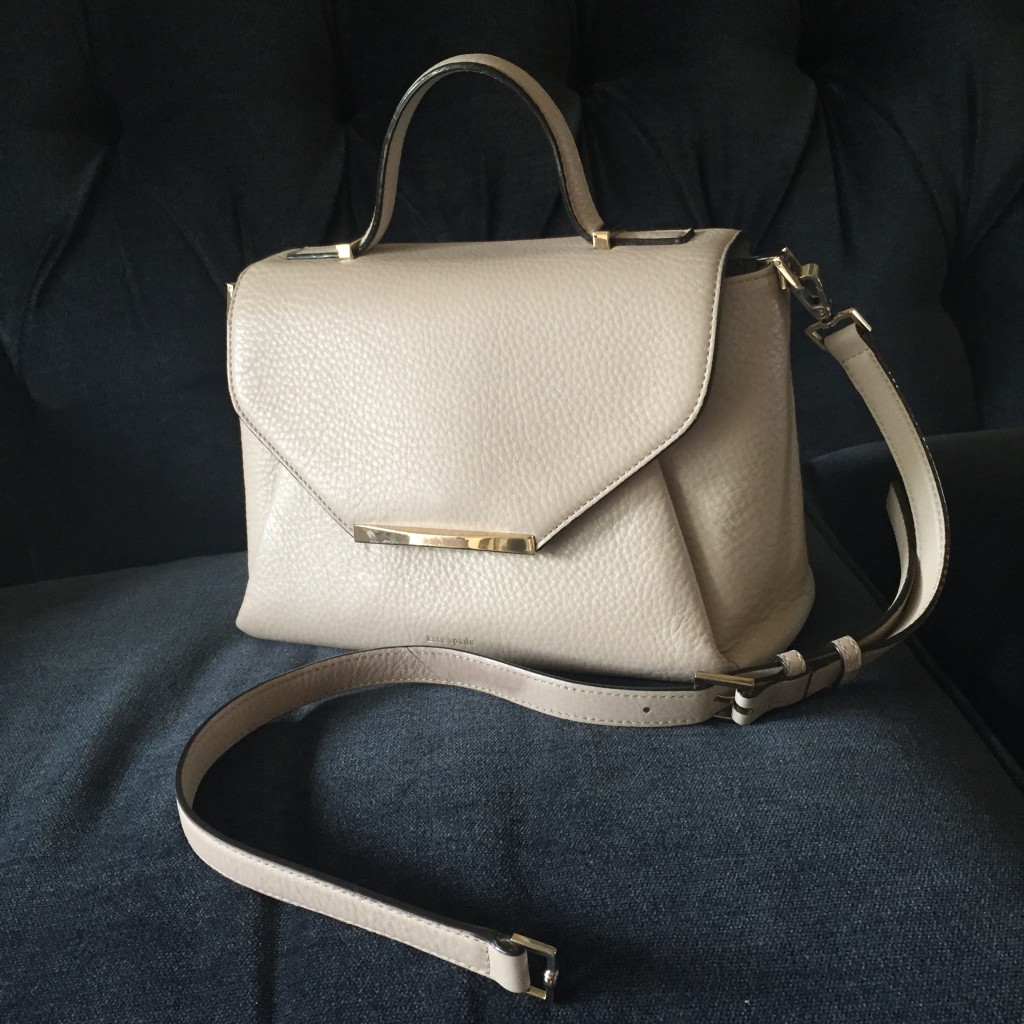 UPDATE: After seeing all of the options in person, I settled on #1! It ended up being the perfect size, and had the prettiest leather! Thanks for all of your input! 🙂
Let's start this post with a funny story. Picture me in a small art gallery, looking at beautiful oil paintings and talking to the artist. Then picture my purse strap breaking and the strap hitting me in the mouth and my purse falling to the floor. It was awesome. And by awesome, I mean totally embarrassing. The sweet artist made sure I was OK and then asked what type of bag would break like that? Sadly, it was my beloved Kate Spade.
Fortunately, my bag has a handle and I carried it out in a somewhat dignified fashion. Unfortunately, when I contacted their customer service, they let me know they no longer carried that bag but that I'd receive a full credit of the original purchase to pick out another one. I'm pretty much a one purse gal, so I'm really glad that they were so fast to offer the replacement credit as shoulder straps are far more convenient for day to day life.
So here's where all of you come in. I've checked out the site and I've come up with several potential options. I'd love to hear your opinion on which one you'd choose.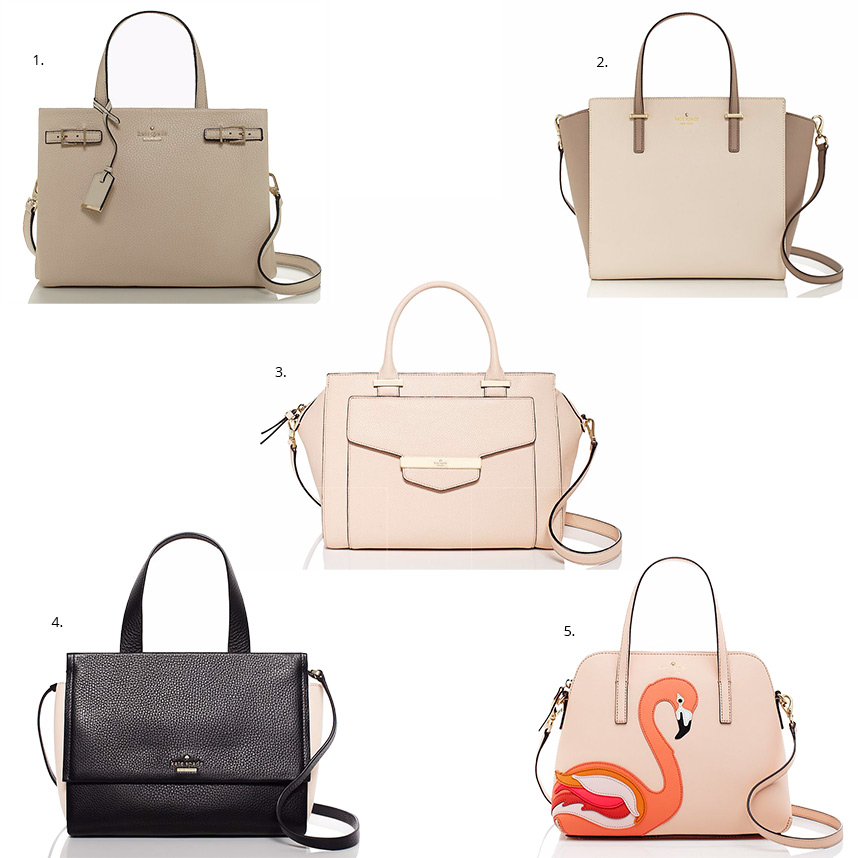 Don't you just love the flamingo? I really like it but I'm not sure I could continue to use it every day so I think I'm leaning towards something a bit more practical. Leave a comment with the number of the one you think is the most fabulous. Thanks in advance 🙂
---