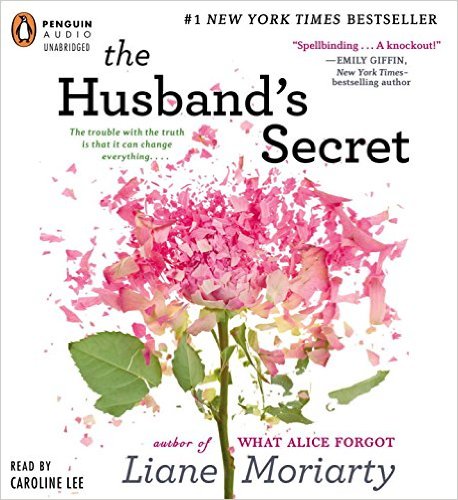 I picked up The Husband's Secret after seeing it on quite a few summer reading lists with readers swearing it's worth the time it takes to get through the 400 pages. I'm not someone who devours book after book so I read several reviews on it before I ordered my copy, hoping that it would be a better written Gone Girl type novel. Well, it proved to be disappointing on that front as I could fairly accurately predict most every twist and turn far before I should have, but I was impressed with the character development and the real-ness of their choices. Maybe the story is predictable because the characters make such realistic choices.
No one person in the entire book was either mostly good or mostly bad- they were all flawed in such a human way. Each person in the story lived out their reality individually within the complete narrative and it made me think about how life is pretty much the same way. We all live life in our own heads, living and reacting to our unique perceptions of the world around us. It's something that I know cerebrally but easily forget. This book was an enjoyable reminder that everyone's lives are intertwined and yet can be so solitary. We're all fallible, limited by our own insecurities complicated by our past and hopes for the future. The story doesn't end up perfectly because it's like life, and there are no tidy endings in the real world. This book is definitely a book that I'd recommend, and unlike Gone Girl, is one that can be read in bits and pieces and still remain enjoyable.
Anyone finish their summer reading and want to recommend a good book? I'm on the hunt for something new!
-Katy
---