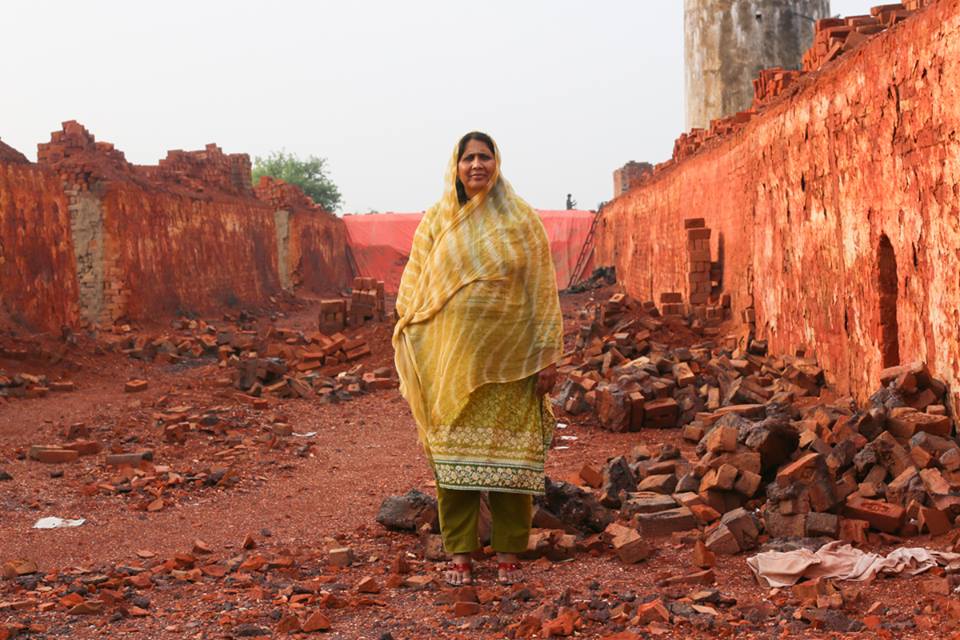 *Welcome to another Make A Difference Monday where I highlight a good cause, an inspiring person, or even just a new way to do something to make your life a little better.*
I'm sure you've all heard of Humans of New York (HONY), the photographer who takes photos of New Yorkers and tells a little snippet about their respective lives. This year he's traveling the world again and has landed in Pakistan. You can check out so many beautiful pictures of his on his Instagram or Facebook but you should definitely check out the latest Indiegogo account. He does a great job of describing the issues there but the one that touched my heart the most was his feature on modern-day slavery.
Fatima (pictured above) is a women in Pakistan trying hard to end slavery through education with only very little by way of resources. She's endured multiple beatings and threats on her life, and she remains unwavering in her quest. Fortunately, HONY photographed her, spoke out for her cause and an Indiegogo account was set up to help her help her people break the cycle. They've already reached their goal of $100,000 in less than 1 day but every additional dollar helps. Head over here to the Indiegogo to find out more details on the situation and how you can help. Not one of us can fix the world's problems by ourselves, but together our efforts can make a difference.
Have a great Monday!
(Image from HONY Facebook)
---