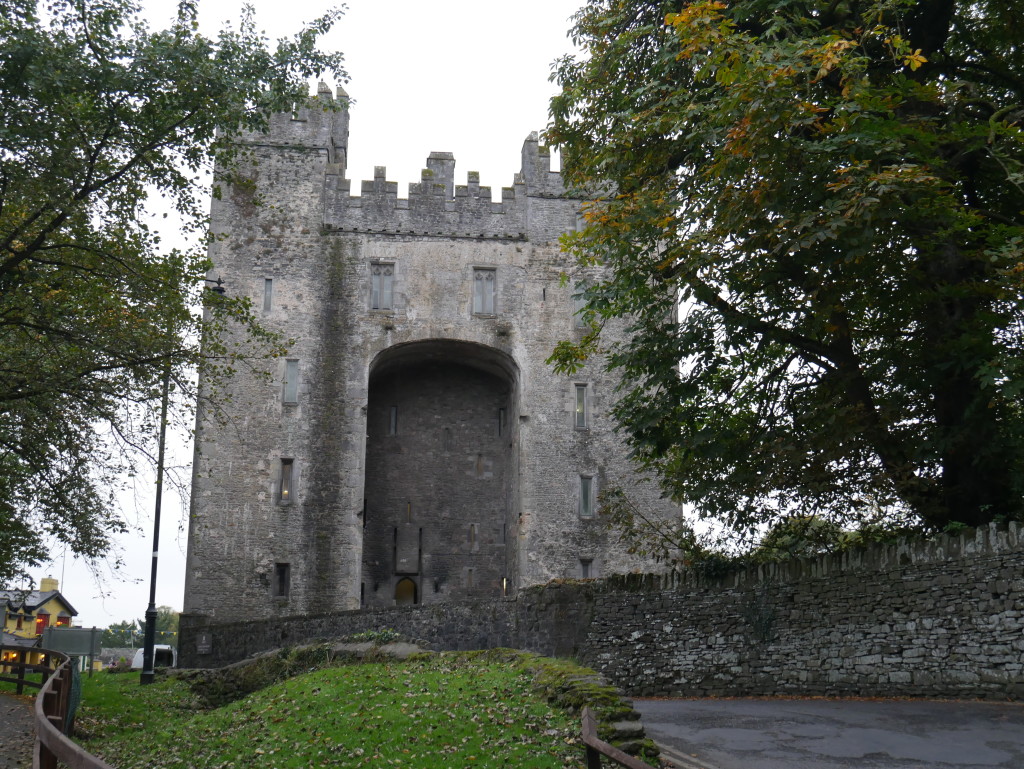 I loved Ireland as a whole and Dublin was beautiful but ladies and gents, I'm pretty sure the western coast is what heaven will look like. Not only does the landscape rival anywhere else in the world but there are also castles EVERYWHERE. And all kinds. And all ages. So my list of 7 Things To Do On The Western Coast absolutely has to start with a castle visit.
King John's Castle in Limerick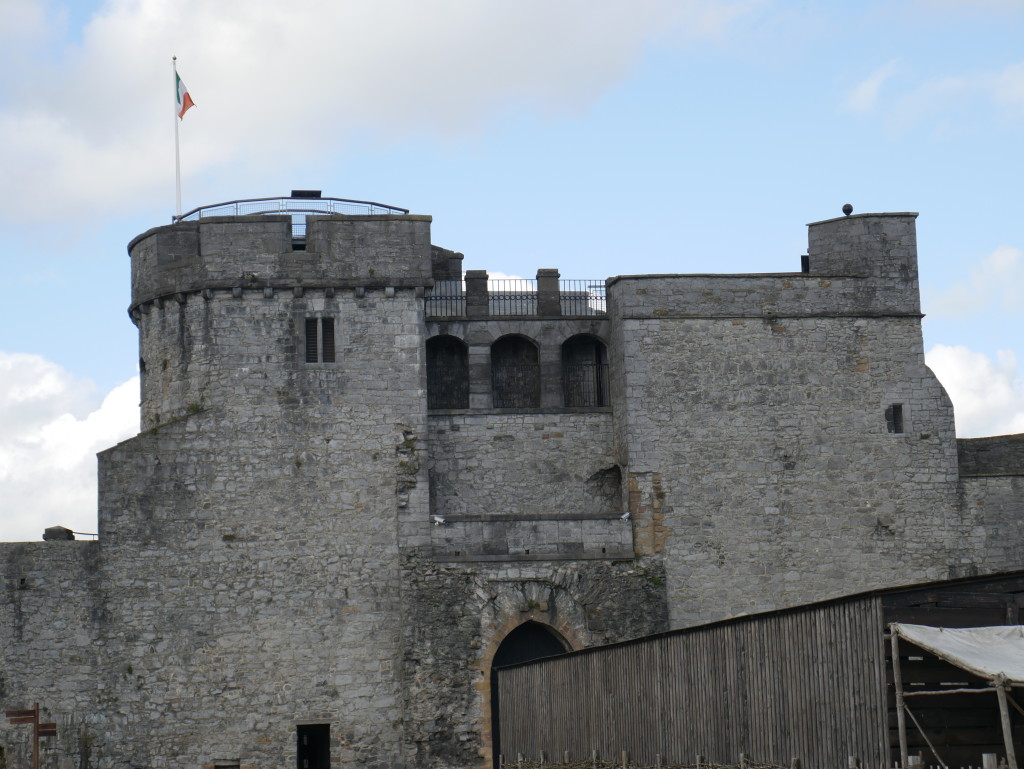 This castle, nestled right along the river in Limerick, was built due to a decree from King John the 1st. Yes, that King John who was made fun of mercilessly in Disney's Robin Hood. I may or may not have been softly singing "Too late to be known as John the first, he's sure to be known as John the Worst! A pox upon the phony King of England!" throughout the entire tour. Despite my annoying singing, we loved the tour and the view from the top of the tower was breathtaking!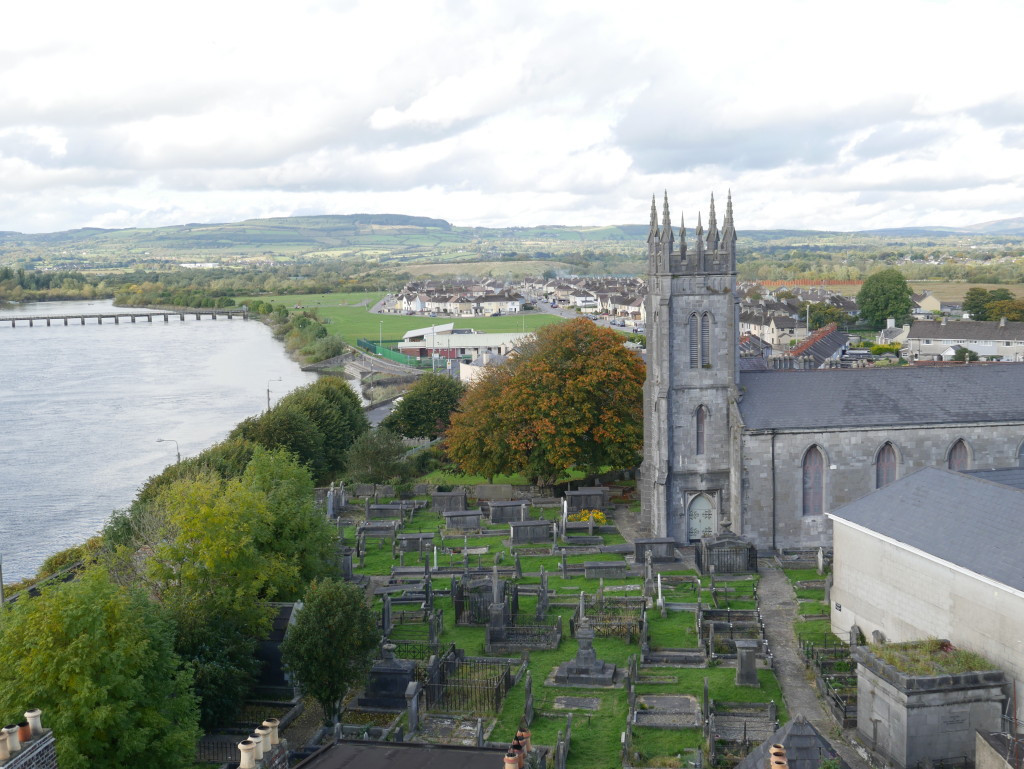 Ridiculous, right? The admission ticket was worth this view alone! And during the tour we also learned that before the English came a messed around in Ireland, ladies had rights. I loved this: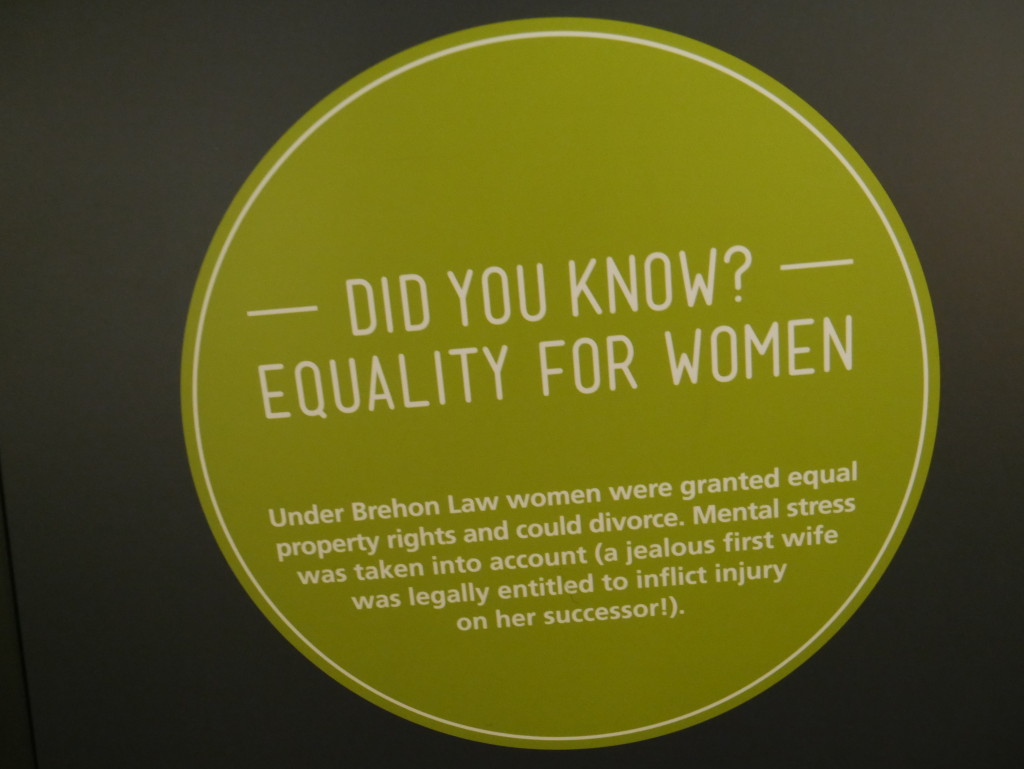 It was awesome and well worth the 2.5 hour drive from Dublin. It's on the way to many of the other great things we did on the western coast but while the castle and river are charming, learn from our lesson and don't stay the night in Limerick.
TIP: If you drive 10 minutes SW, you'll come to a darling little town named, Adare. Stay there because it's amazingly beautiful and far less sketchy. Oh and you can see beautiful thatched roof houses!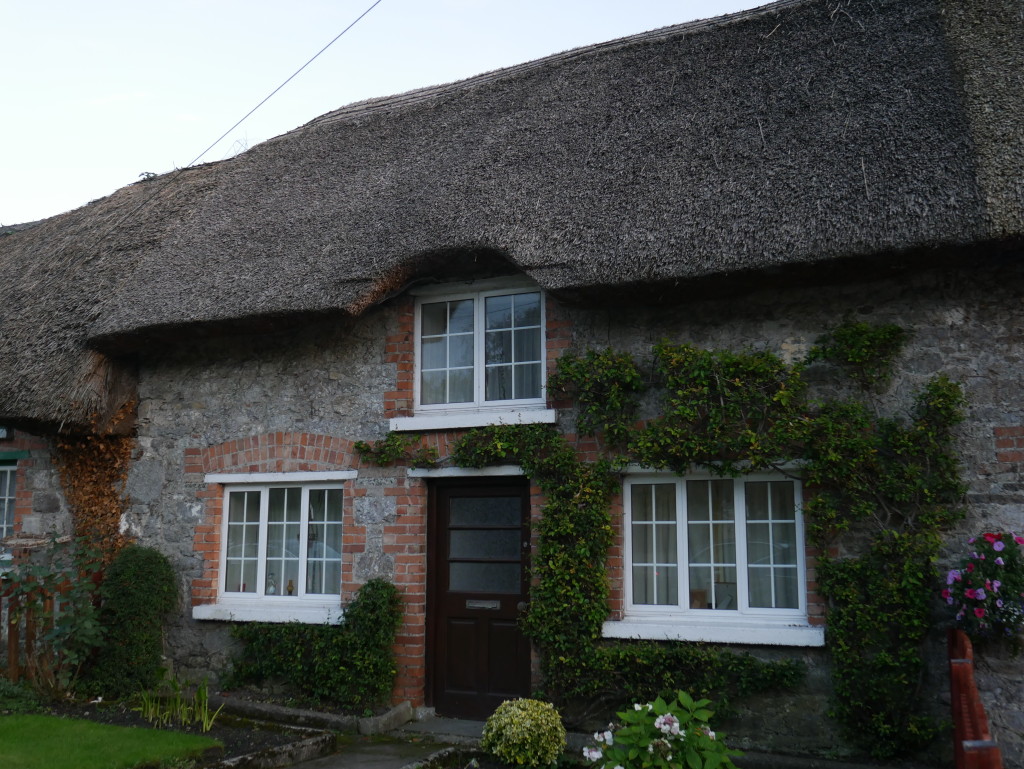 2. Cliffs of Moher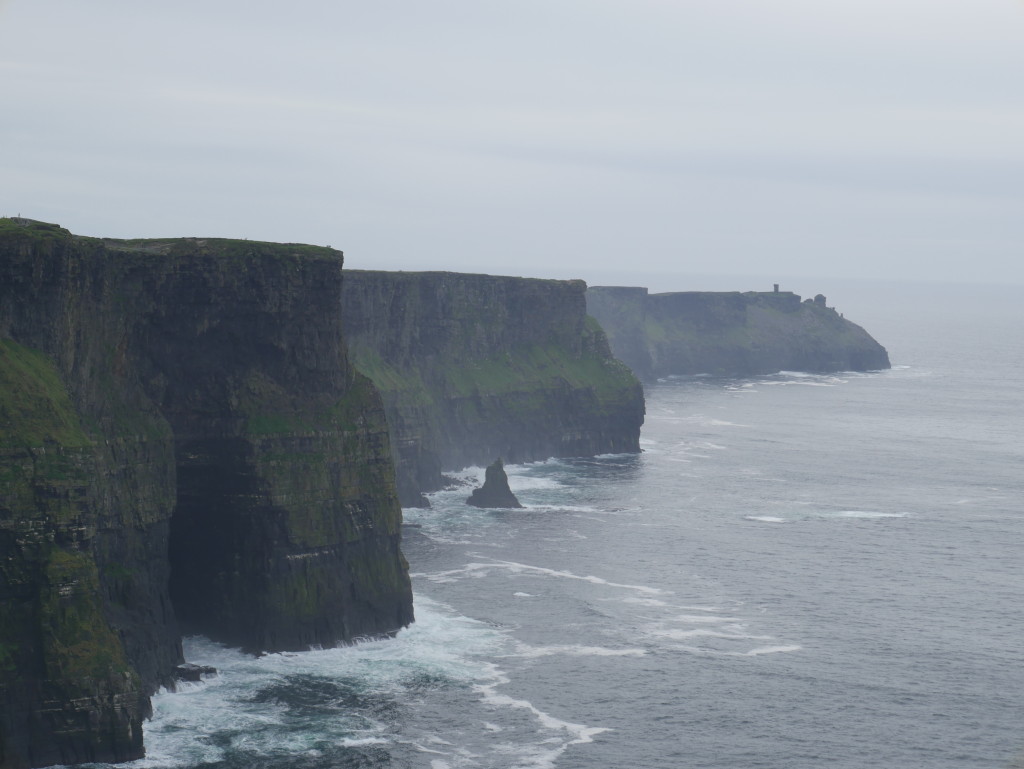 If we had to pick one thing about our trip that we loved the most, it might be taking the day to see the cliffs. They are breathtakingly beautiful and honestly, no picture that I post could ever do them justice. Visiting the cliffs made me realize why Ireland is called "The Emerald Isle" because everything is so verdant. And because it wouldn't be Ireland without a castle, they even have a tower on one of the cliffs for an even better view. Built in the mid 1800's it's not really considered a castle because of its newness (which blows my American mind).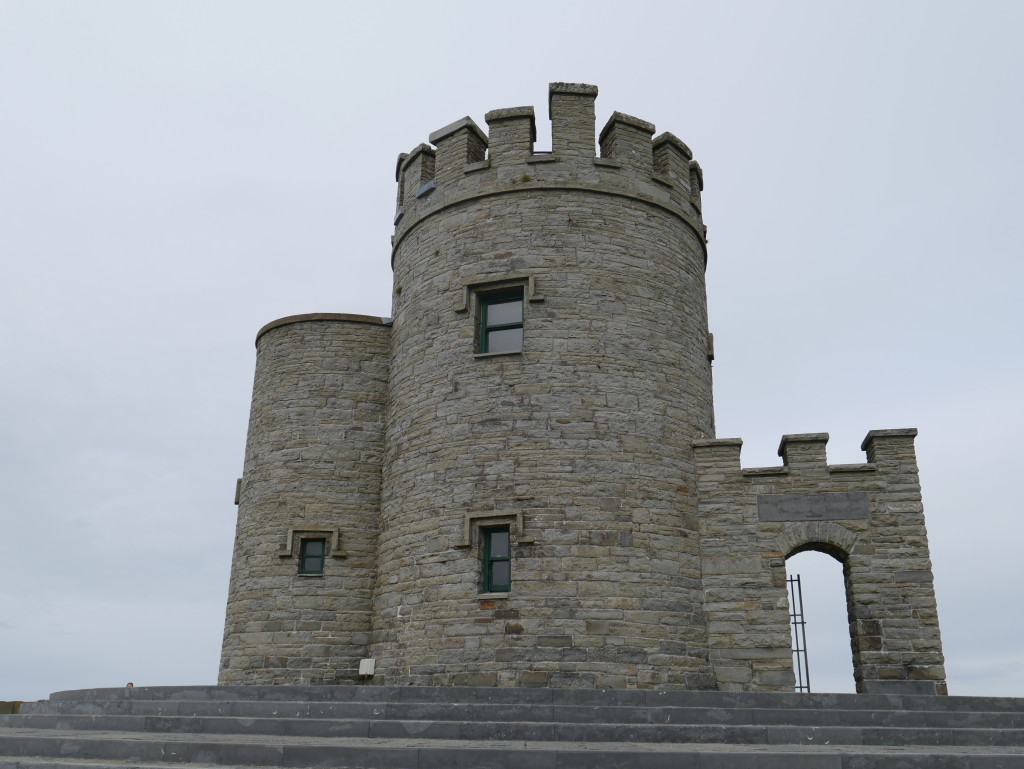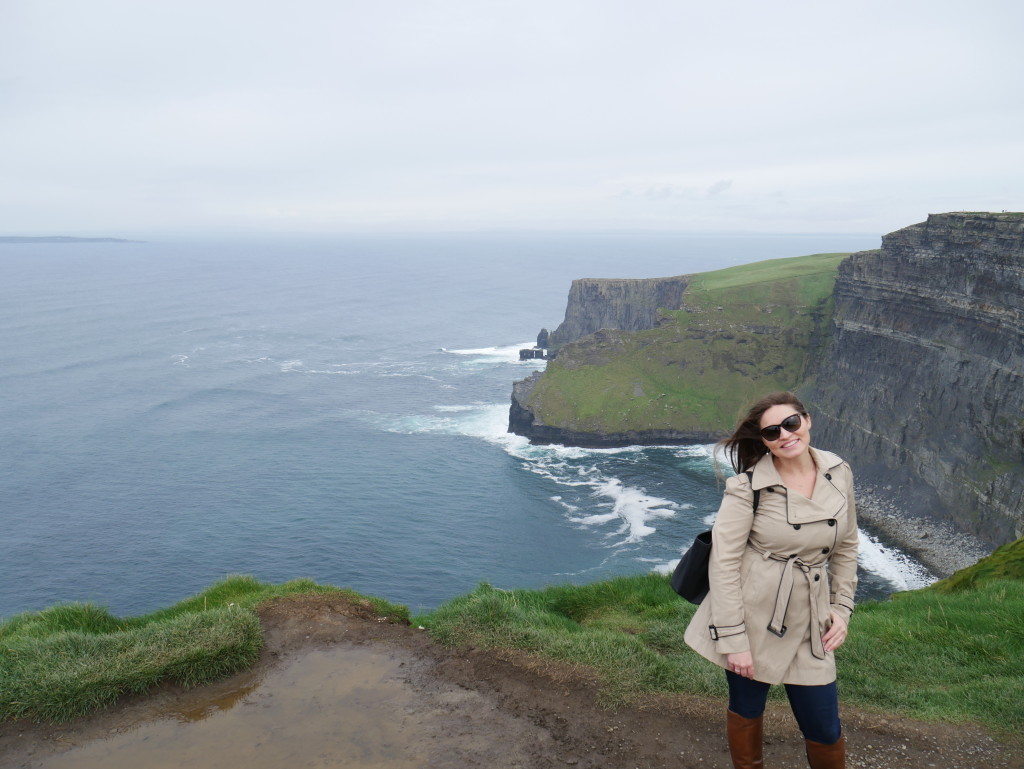 TIP: Make sure to hike all the way to right, the view is more than worth it! To the left, there's a watch tower built back during the Napoleonic war. It seems like it's not that far but we hiked for well over an hour to and ended up turning around because of the wind and rain. It's pretty windy and rainy there most of the year and the trail out to it was muddy, rugged and long. Skip the outer left trail and spend time watching the puffins dive into the ocean!
3. Stay at Ballyseede Castle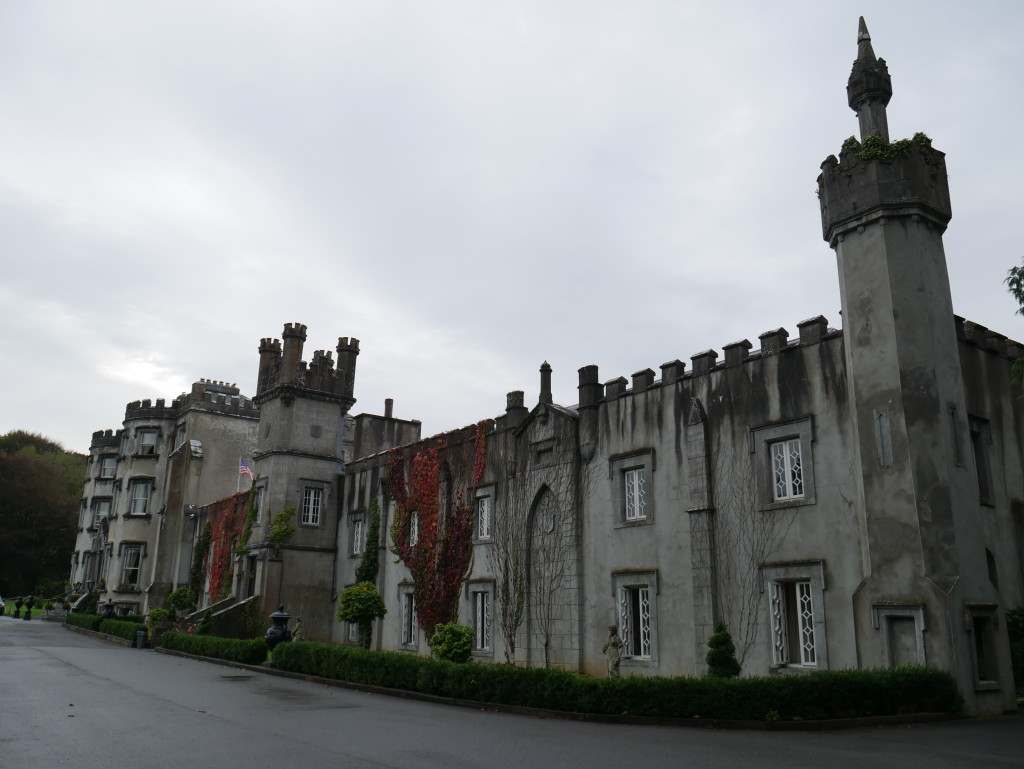 Staying at Ballyseede castle is probably on the list of top ten favorite vacation experiences ever. Located near Tralee, this tucked away castle is one of the more romantic places we've ever stayed! The outside is beautiful but the inside is exquisite.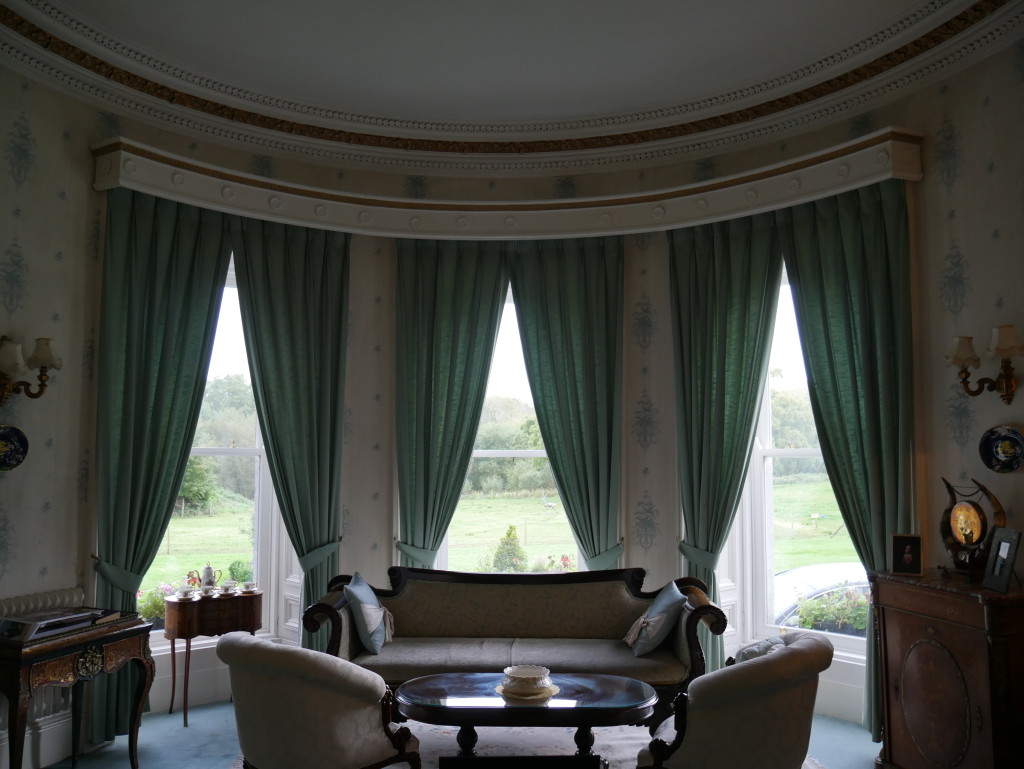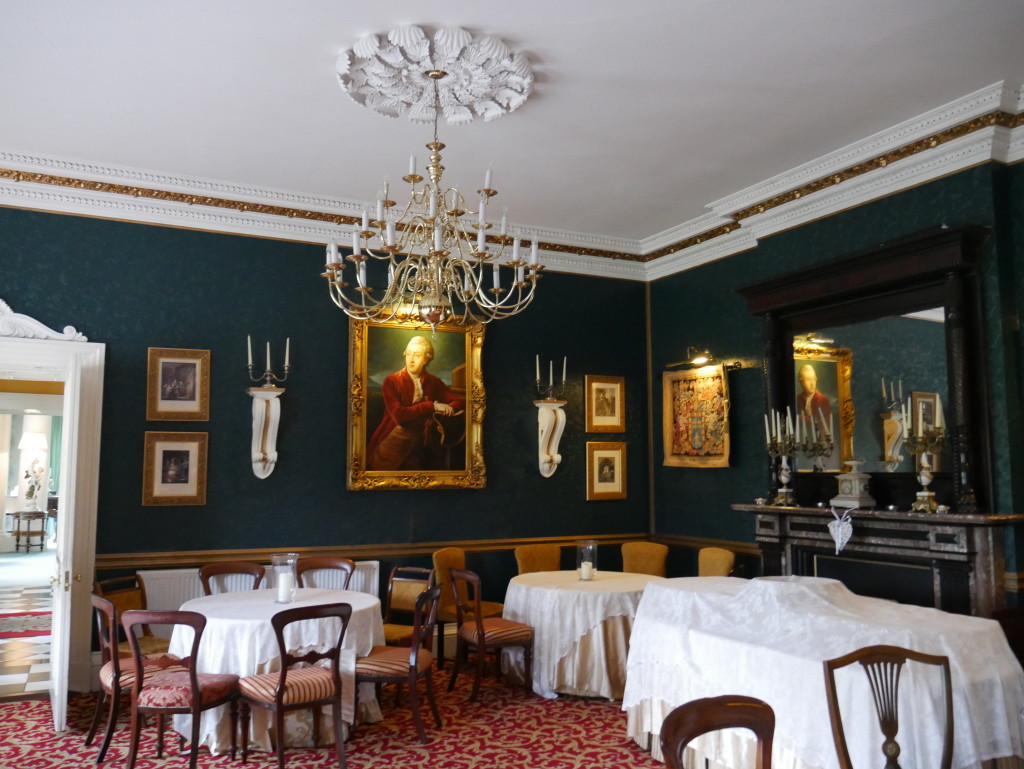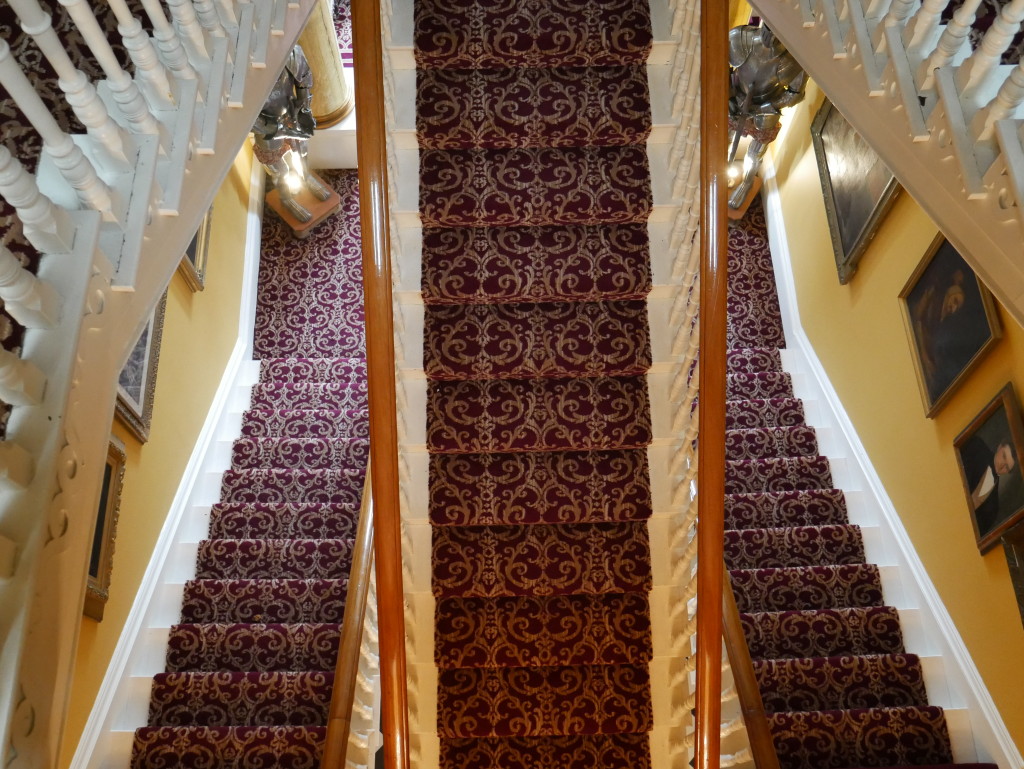 The grounds were also spectacular and I can totally understand why they have on average two weddings a week there.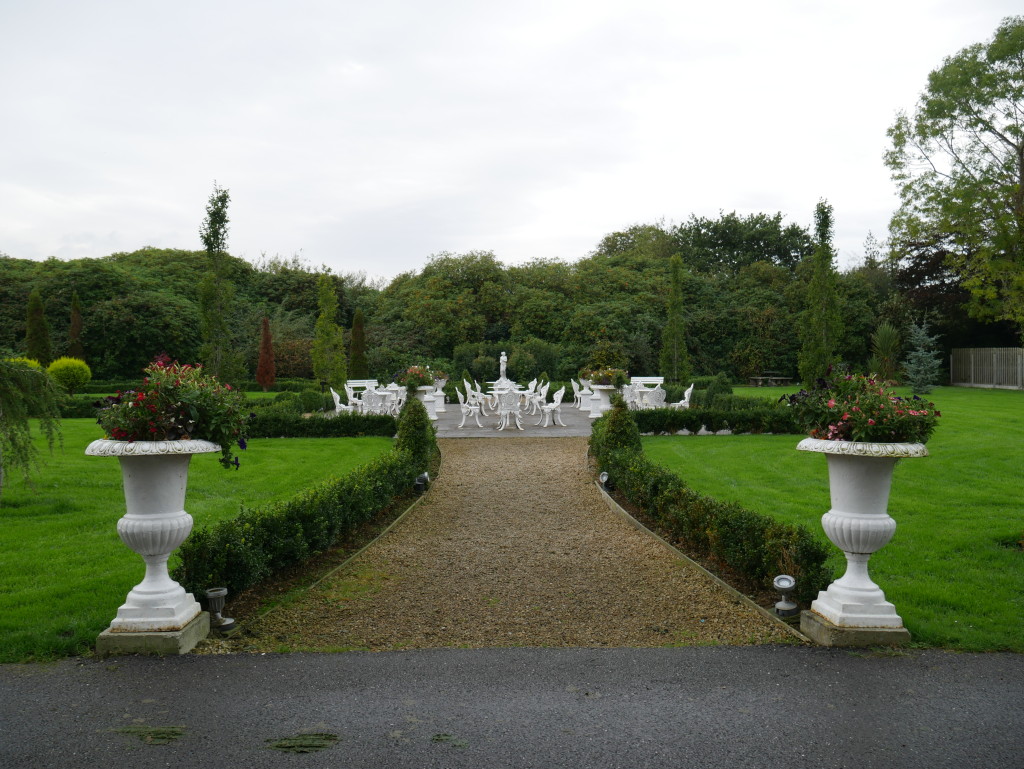 TIP: Make sure you make it down in time for breakfast! It's included when you book your room and honestly, it's amazing. I'm still dreaming about those pancakes! The staff is amazing and everything is delicious! Honestly, just go ahead and book your room now. It was that great.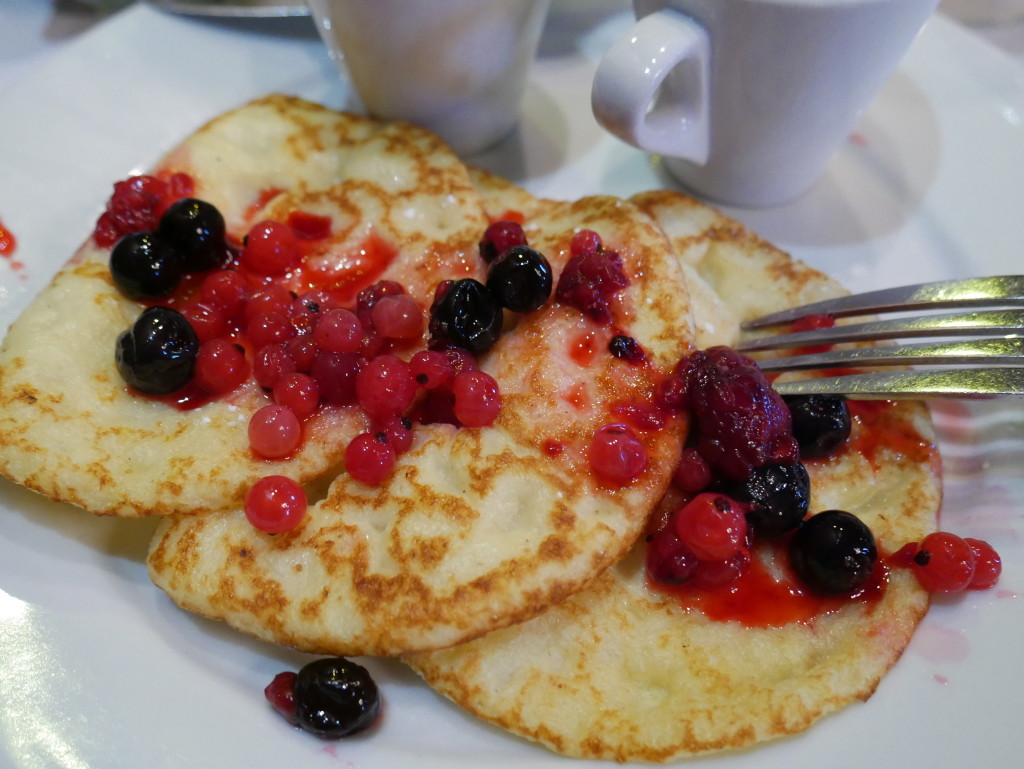 4. Ross Castle in Killarney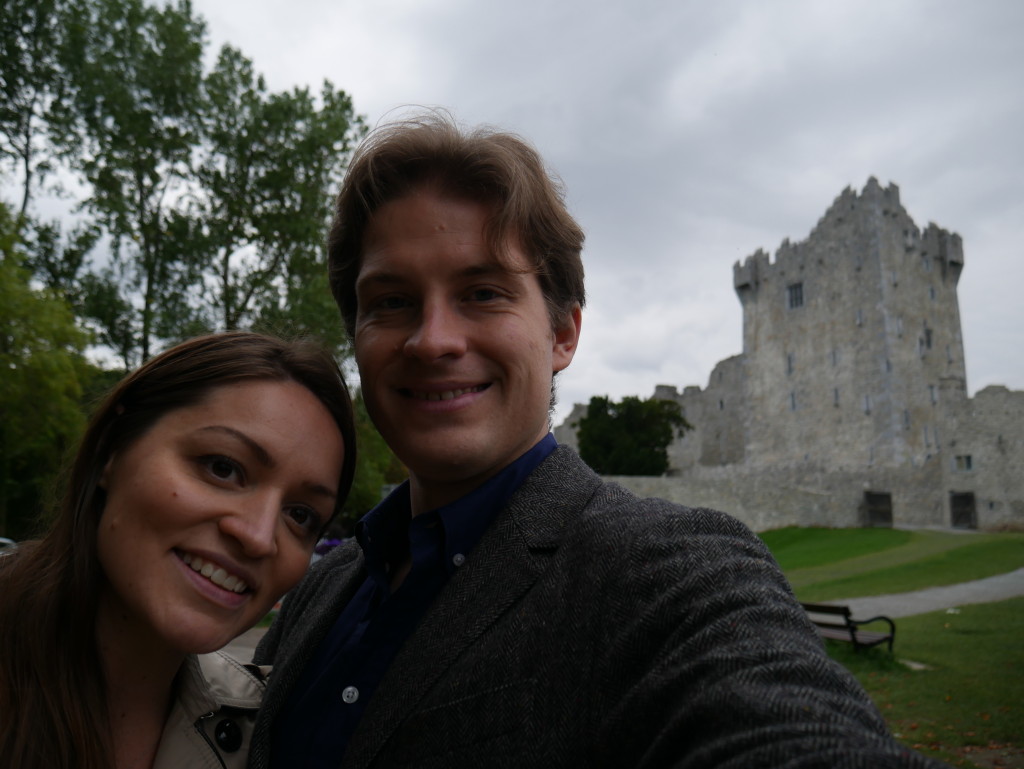 What made this castle awesome is that it's one of the older "tower castles" in Ireland. Before the English came and conquered, minor chieftains built these castles all over the country and they estimate there are over 3,500 of them today in various states of decay. This one was recently restored and showcased the living conditions in Ireland during the 1500's. It's also located in Ireland's only national forest so the scenery is spectacular!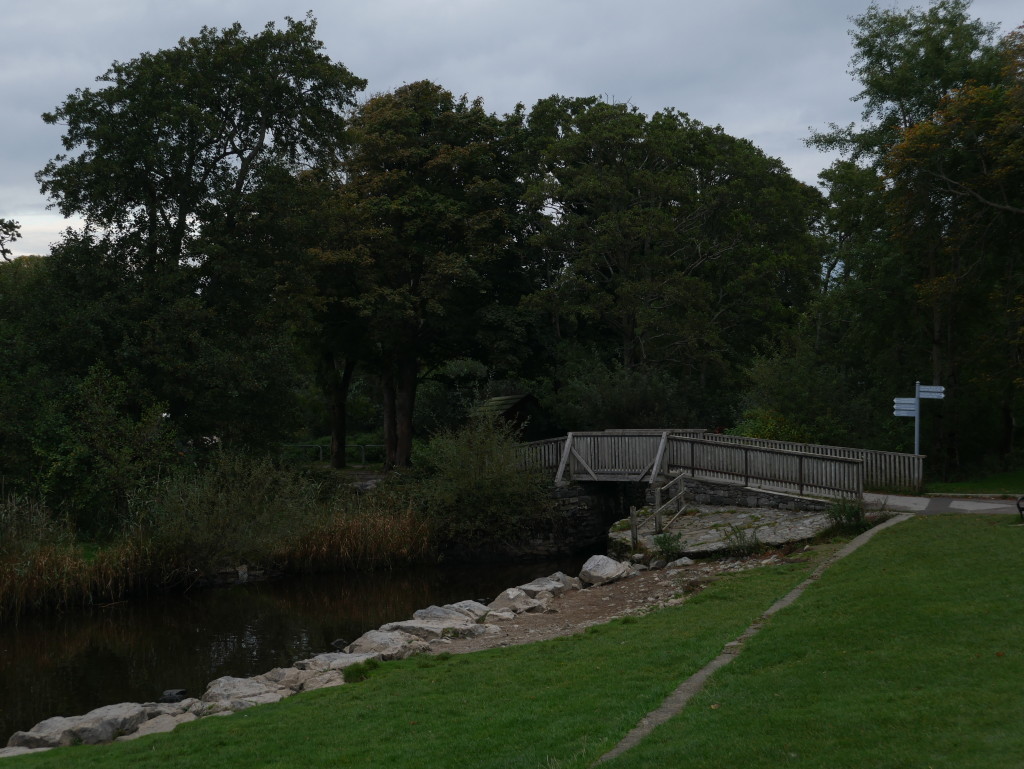 TIP: Make sure to bring cash as they do not take any cards!
5. Muckross Manor House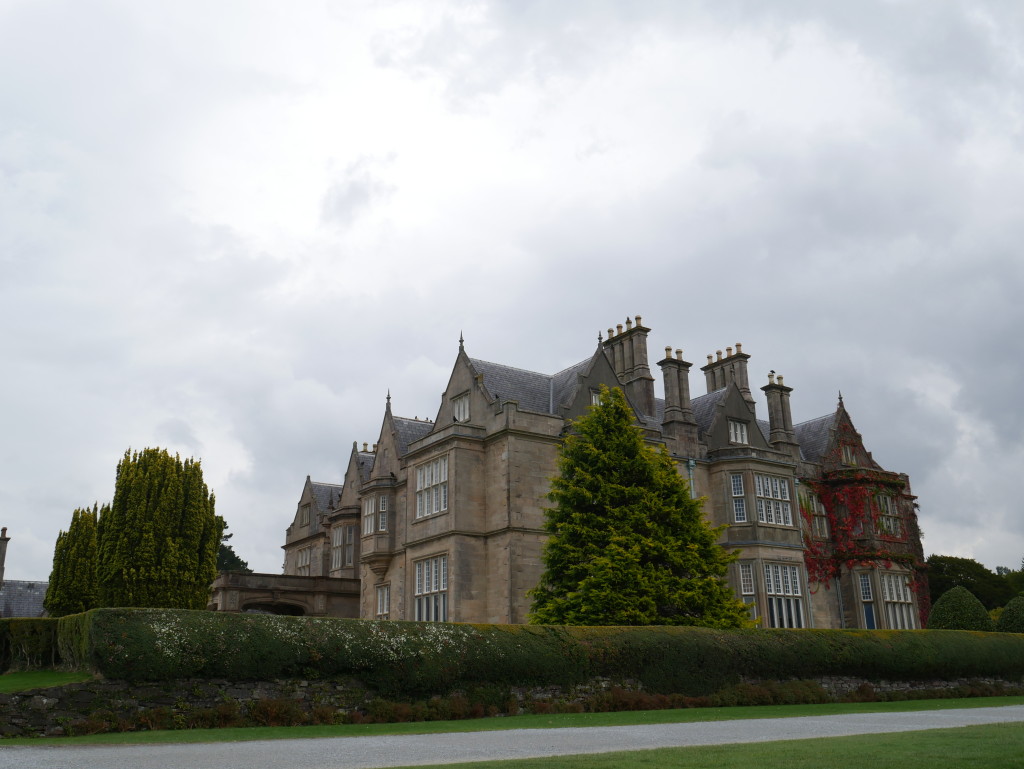 This beautiful manor house is also tucked into the national forest and is worth the drive from Killarney. The house itself is beautiful and the inside is dazzling yet elegant (sorry, again no picutures allowed) and the surrounding gardens were just as lovely.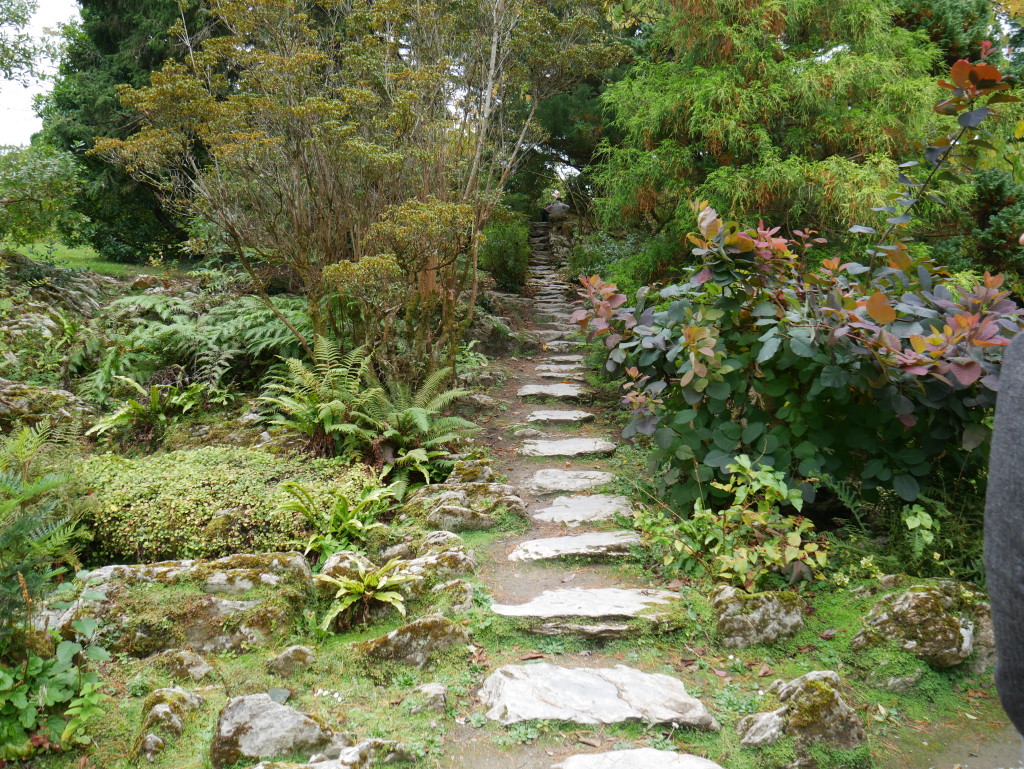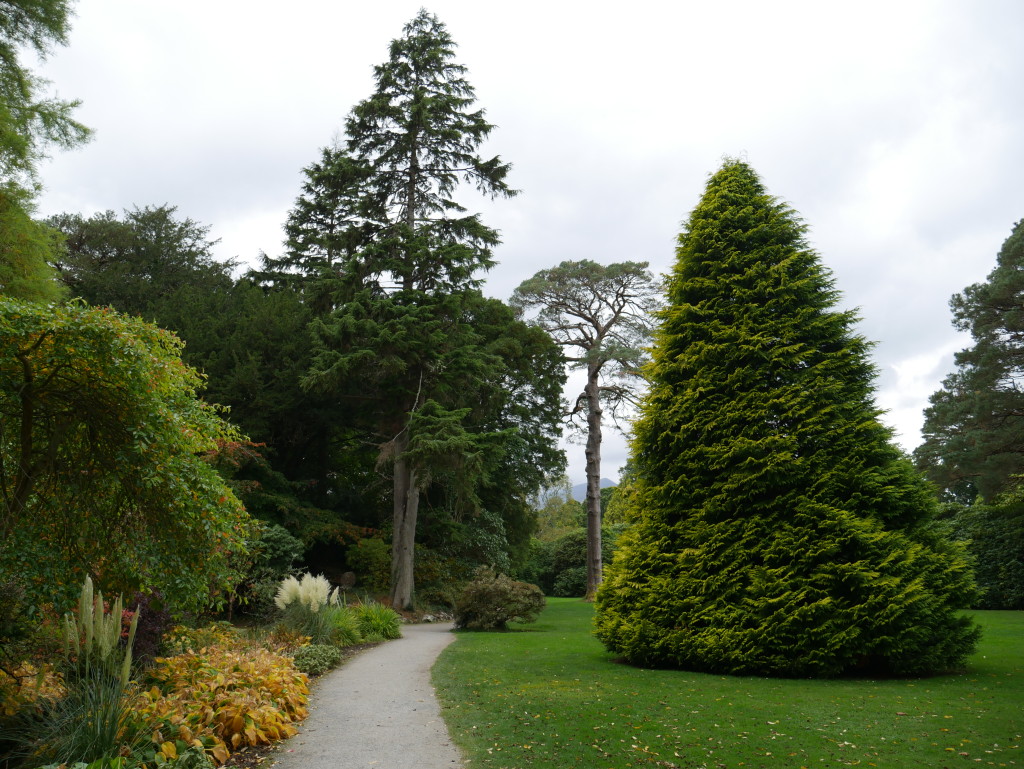 TIP: Skip the village tour. We paid extra for it and then like others, didn't have time to actually see any of it.
6. Torc Waterfall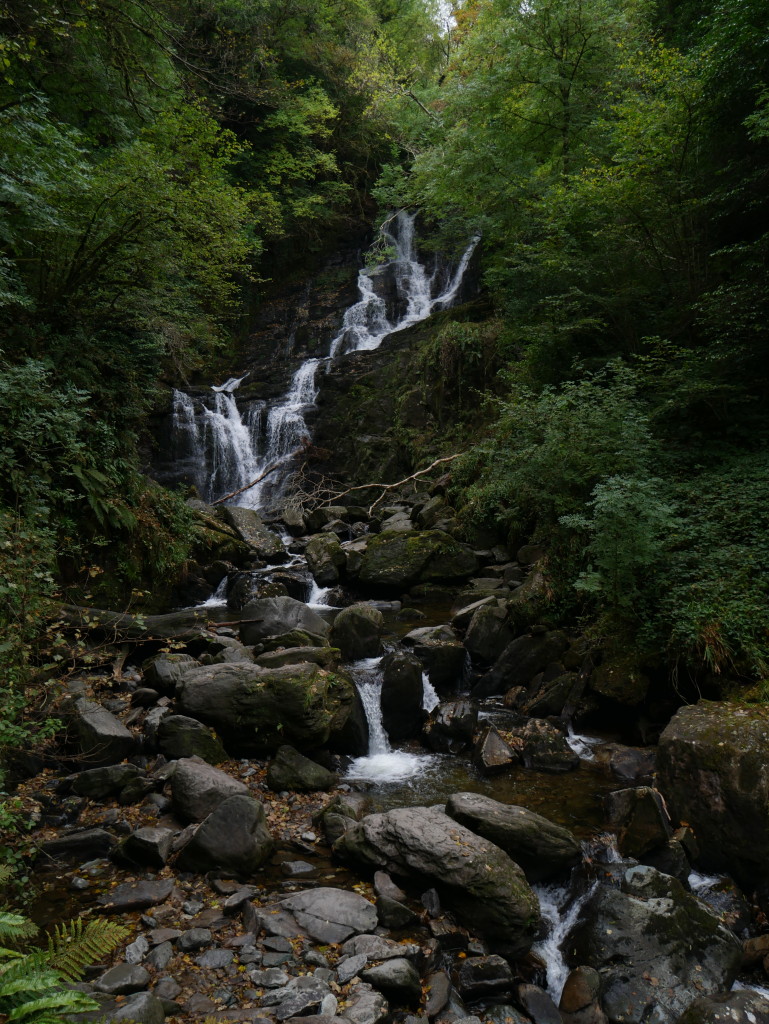 This place is so gorgeous, I'm not entirely sure why some visitor skip it. It's a two minute drive from Muckross house and only another two minute walk to the falls. This is another place that pictures can do no justice. To say that it's beautiful is to say that the sun is hot. Complete understatement. The walk through the forest to get there feels almost magical, like you're in a fairytale and a giant might pop out at any moment.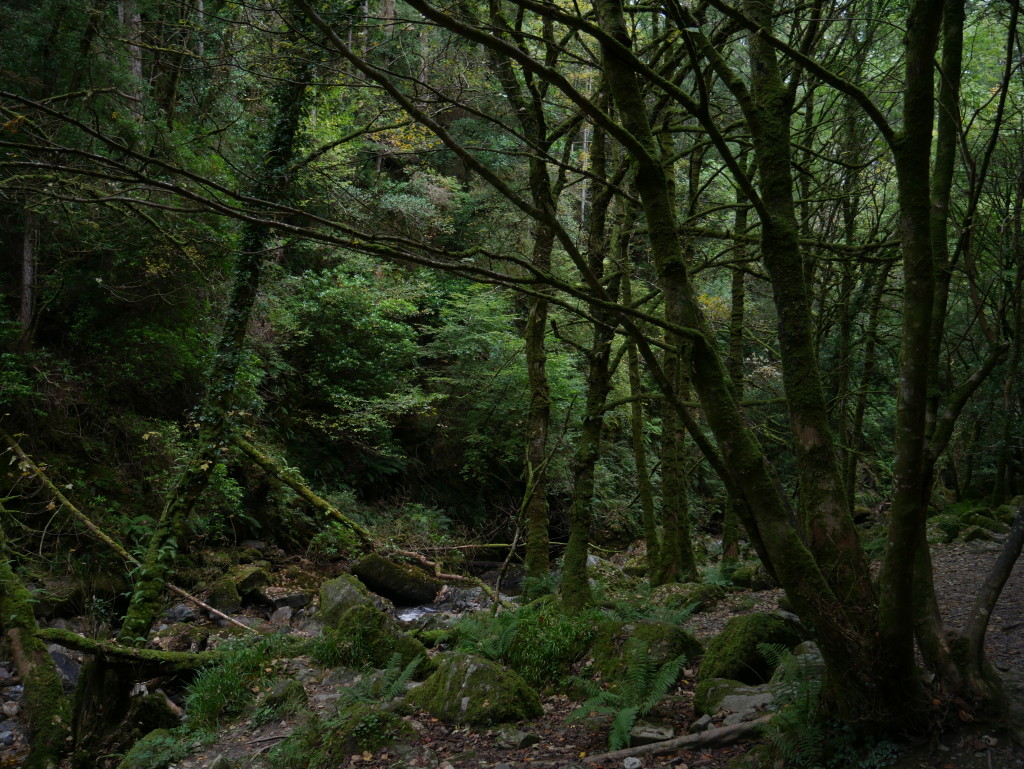 TIP: The forest and falls are particularly dark so bring a camera that works well in low lighting if you want any chance of capturing some of the magic. Also, stay at least one night in Killarney. It's a charming town and we loved every minute!
7. Rock of Cashel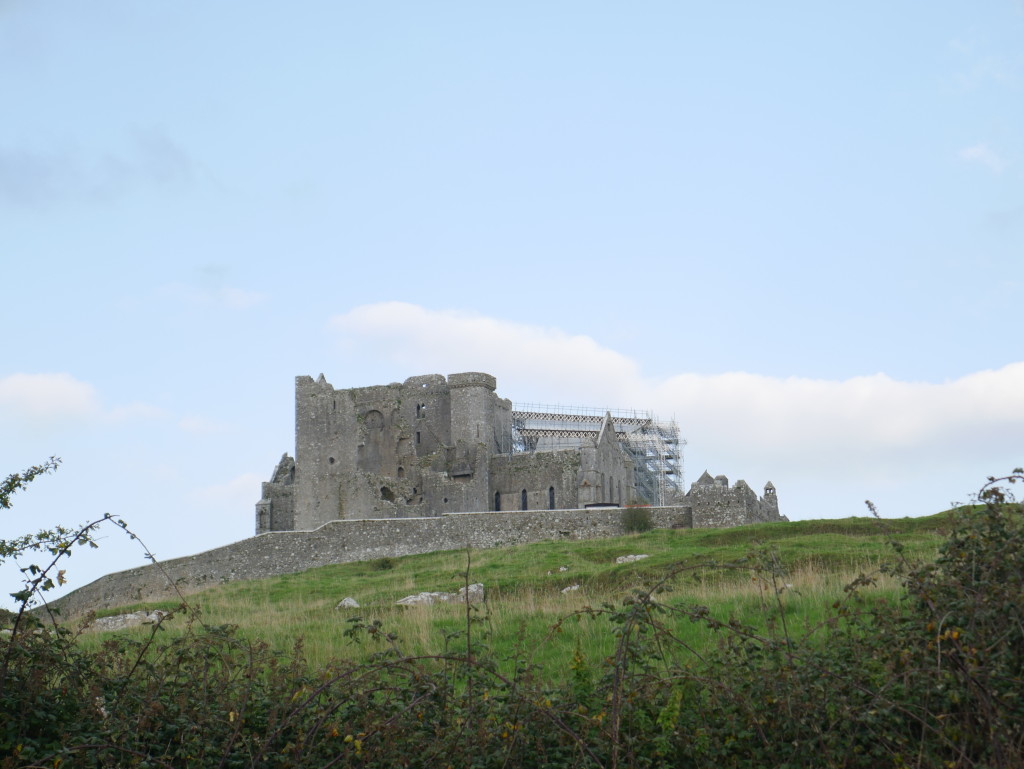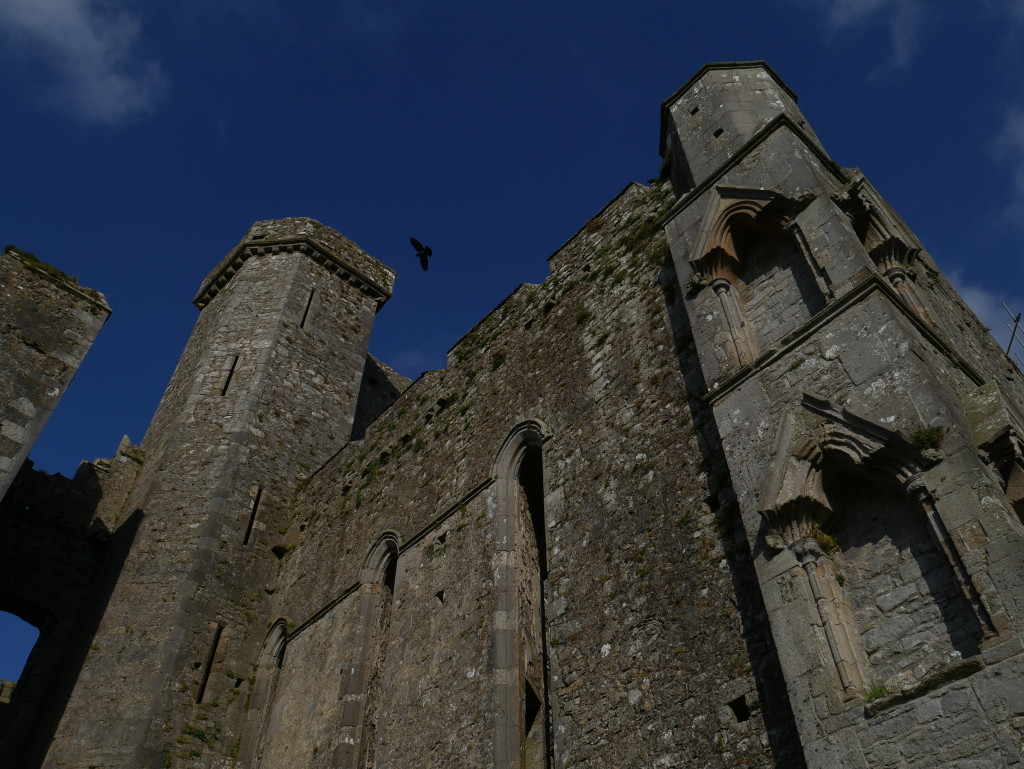 One of Ireland's most famous castles, the Rock of Cashel, is actually not technically a castle at all for some reason. This huge "rock" as the locals call it, was once a tower castle and a cathedral. It's one of the most famous ruins in Ireland and one of the largest as well. The grave yards are also beautiful and filled with Celtic crosses and statues, some dating back over 500 years!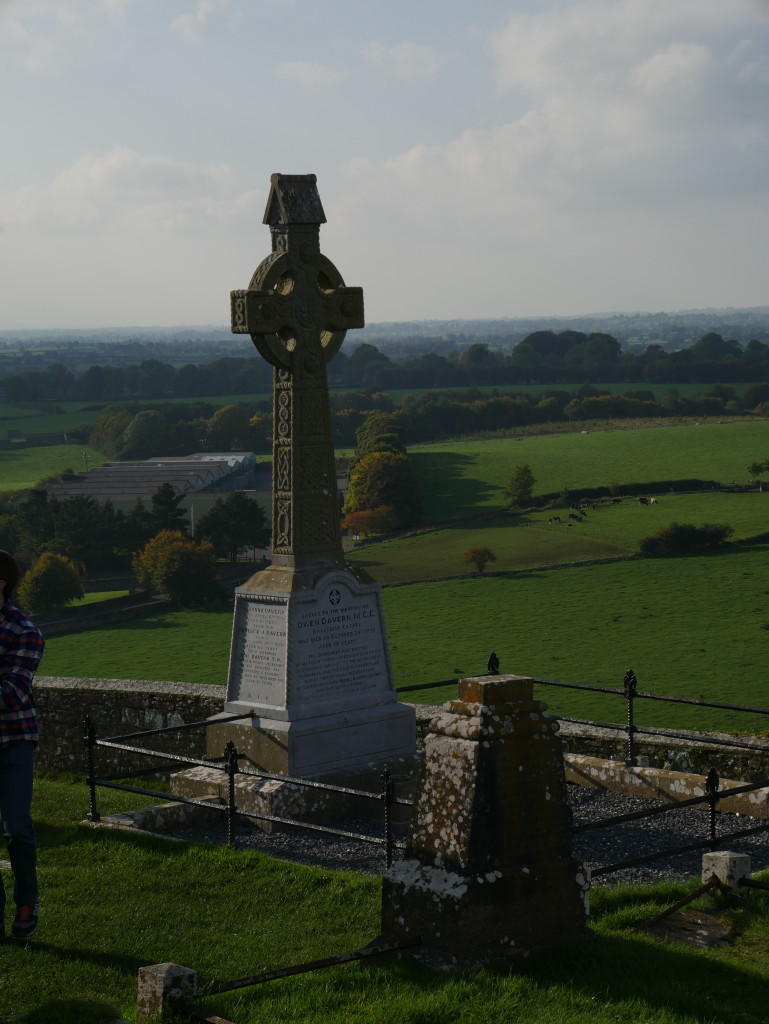 Entrance fee to the rock also gains you entrance to a 14th century abbey ruin that is located down the hill. The magnificnece of that ruin cannot be put into words and what's crazy is there is no guard or guide. You simply just walk across the field and enter the gate and you're there, allowed to touch and photograph walls built by Franciscan monks almost 700 years ago.
I took the following pictures from the abbey ruins to give you some perspective of how close the abbey is to the rock. It completely blows my mind that these two humungous structures would be so close to each other and for a period time, operating and being sustained by the same rural community.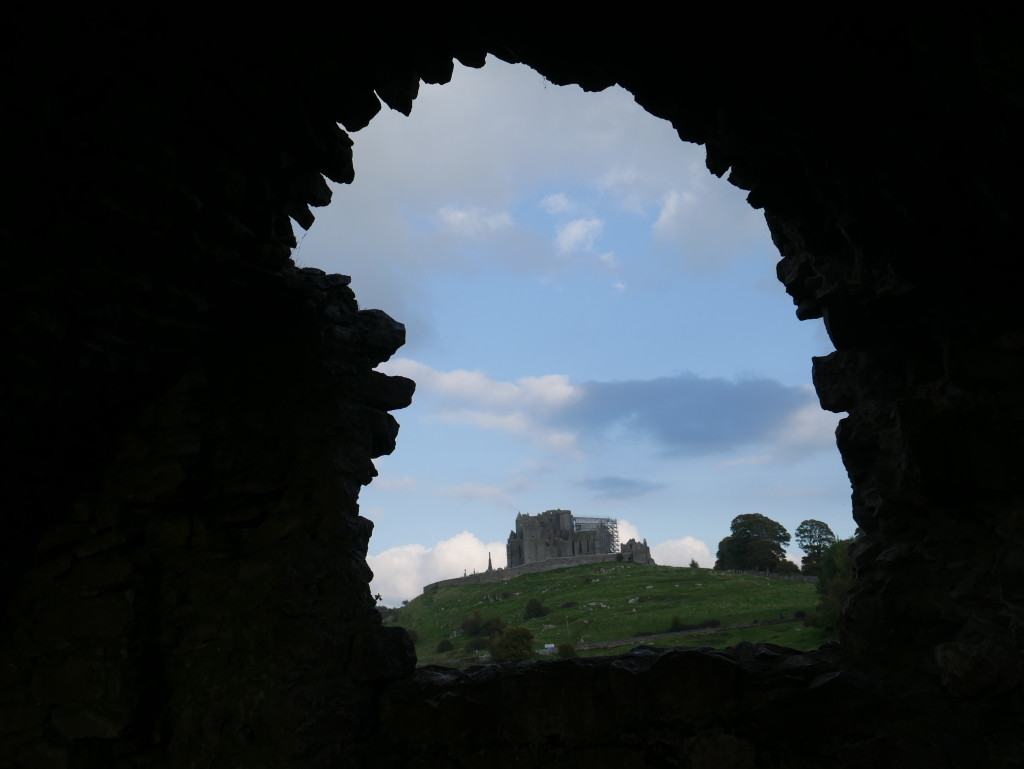 TIP: If you spend 15 euros in the small town of Cashel you can get free tickets to the Rock of Cashel and the abbey. Grab lunch at a local pub and ask for the tickets when you pay. We ate a great lunch in town and saved 20 euros on admission!
So there's my top 7 things to do on Ireland's west coast. I loved the countryside far more than I could have imagined and the sights were fantastic. While I'm mostly glad that I'm back home in Austin, part of me wishes I had another month or two to explore more of Ireland's majestic countryside. Anyone been over to the Emerald Isle and loved it? What did you see?
Thanks for letting me relive this magical trip!
-Katy
---