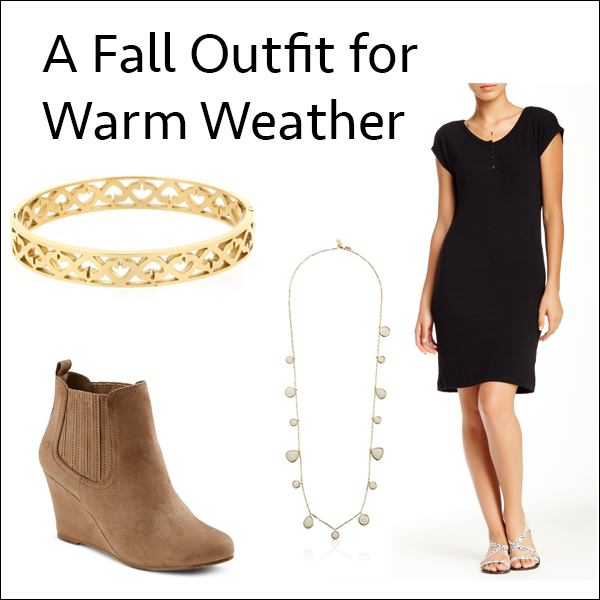 Dress/ Wedges/ Necklace/ Bracelet (Under $20)
Living in Texas, Fall is a gorgeous and beautiful time but far too hot for sweaters, scarves, or even long sleeves. Right now I feel like so many outfit inspirations are gorgeous but not practical for all of us living south of the Maxon Dixon line so I thought that I'd put together a cute outfit that you won't die in when you walk outside. Best part? The entire outfit is just over $100- including the Kate Spade necklace.
I just bought the dress and I think that I'm going to have to pick up the gold plated bracelet as well since it's such a steal!
-Katy
---