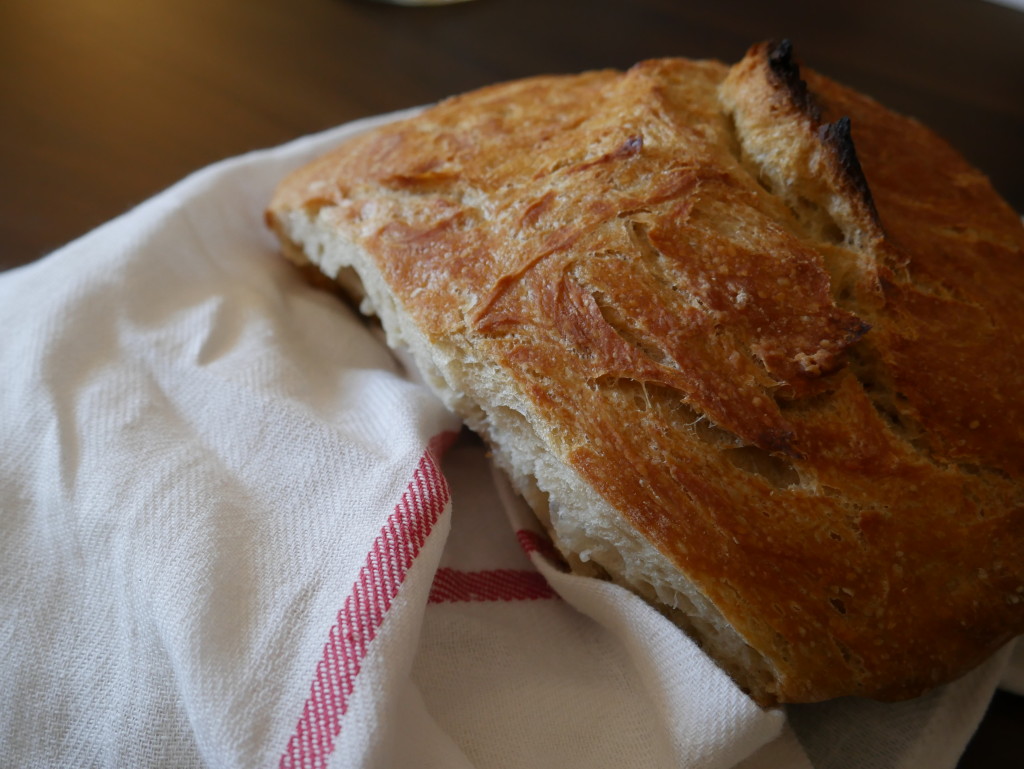 Hey everyone! I'm popping in to share my latest obsession: this bread. I have to start off saying that in no way am I a baker. You might even remember when I made it a goal to learn how to make a decent cake which I feel like is fairly decent proof that I'm not always amazing in the kitchen. But this bread is foolproof. I've made it multiple times now and it's always turned out beautifully, which for me is probably a first in regards to anything I've ever attempted to bake. It's truly a testament to the ridiculous easiness of the recipe which is why I had to share it. This recipe is for you, all my timid baker friends (as well as my generally lazy friends too).
No Knead Fancy Bread
3 cups flour
1 tsp salt
1/4 tsp dry active yeast
11/2 cups of lukewarm water
Swirl of olive oil
Prep: 12-24 hours before baking
Mix flour, yeast, and salt in a medium sized mixing bowl then add the lukewarm water. Mix until fully combined. Swirl just a bit of olive oil on the top of the dough and cover the bowl with plastic wrap. Set aside at room temp for 12-24 hours. In a pinch, you can do as a little as 9 hours but it will result in a smaller loaf.
Baking:
Preheat oven to 500 degrees. Dust flour on the counter and place all the dough on the flour. Lightly cover the dough with flour (dough will be sticky) and fold in edges to create a round shape. Place dough into a deep baking dish (I use my dutch oven) and cover it with a lid or foil. Bake for 20 minutes then remove the lid and bake for another 20 minutes or until the top is a medium golden color. Then grab butter and eat.
If you're more visual (or don't trust me- it's OK), Mark Bittman has a great 5 minute video showing you the whole step by step process.
It's really that simple and it's such a delicious and beautiful bread that would be perfect for entertaining or even as a gift- just wrap it in a simple white a red dish towel. Although I'm sure my friends and neighbors would a love a loaf, I'm probably going to sit here with the bread and butter and call this lunch!
Have a great day and happy baking!
-Katy
---