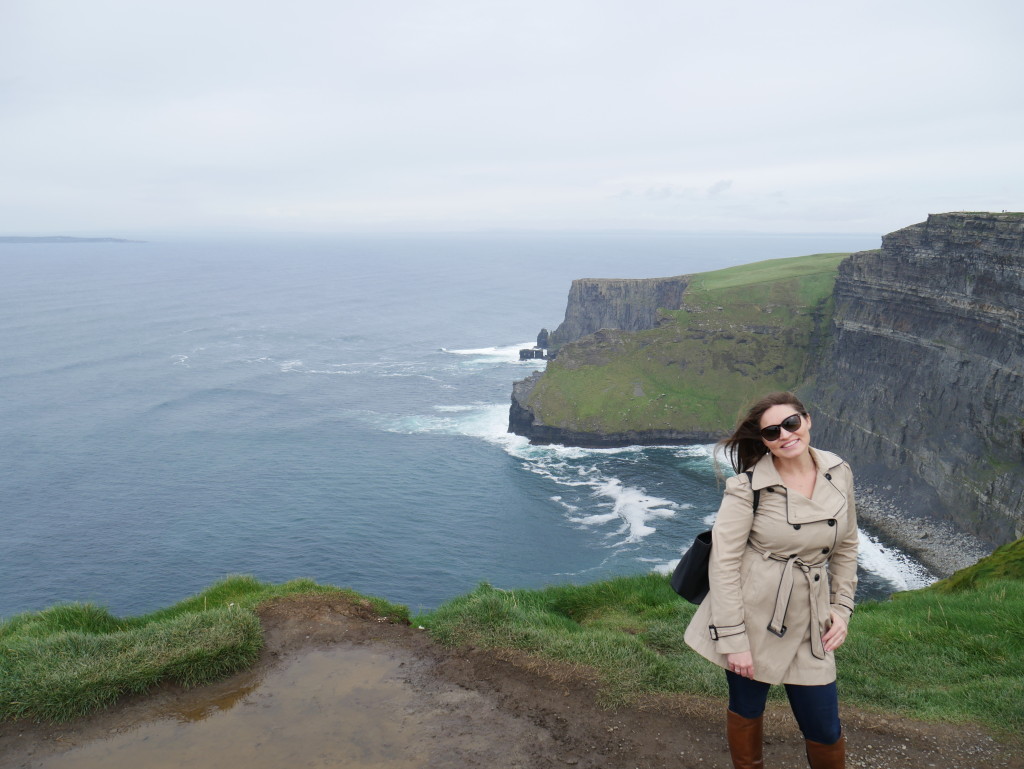 I've had quite a few people ask what I brought to Ireland (and London and Pairs last year) and how I managed to pack everything. My secret is packing light, even with the cooler temps they have in Fall. It's totally doable and you don't have to look like a tourist wearing the same thing every day. I mean, there are enough badly dressed American tourists out there, don't be one of them.
Keep Jewelry Simple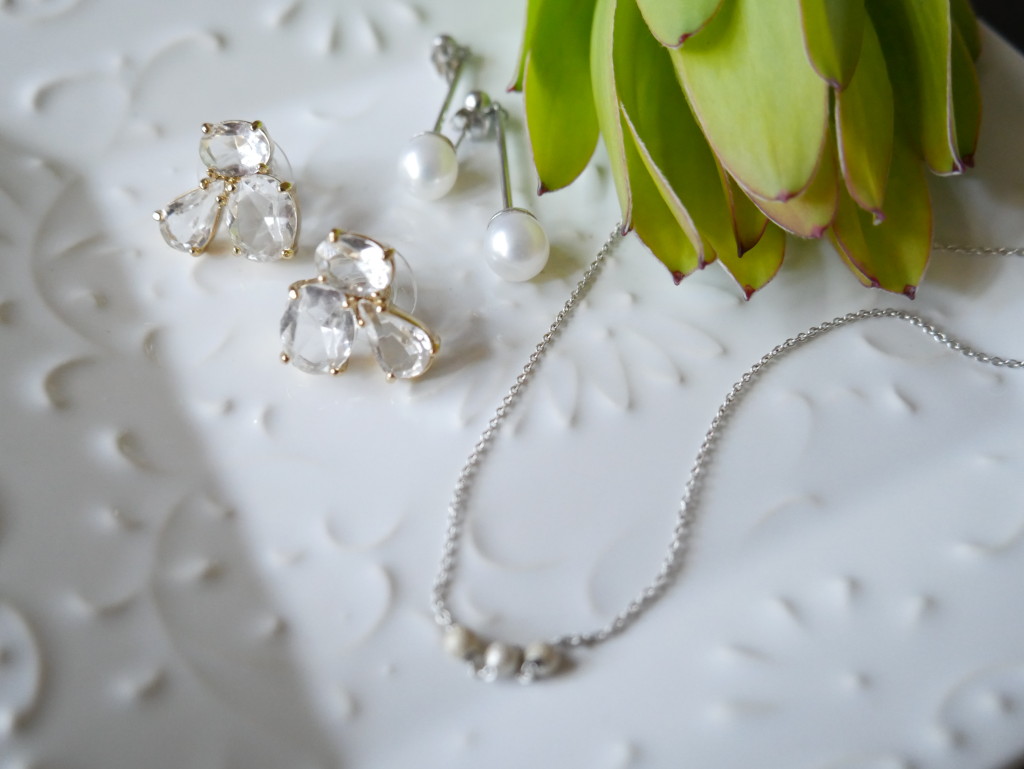 When you're traveling, especially internationally, I think it's important to look nice while not making yourself a target and this means going easy on the jewelry. Each trip I pick out one pair of gold earrings and a pair of white gold earrings, just to make sure I have something that will go with each outfit. I try to make sure one pair are interesting studs and the other are dangly but that's just my personal preference. Our trip last year I brought multiple necklaces and they all ended up getting tangled and never worn. This trip I brought one necklace that I never took off which had both gold and white gold and would match whatever I chose to wear that day. It made getting dressed so much faster which is great- you don't want to waste time in the hotel when you could be out exploring!
Limit Your Outerwear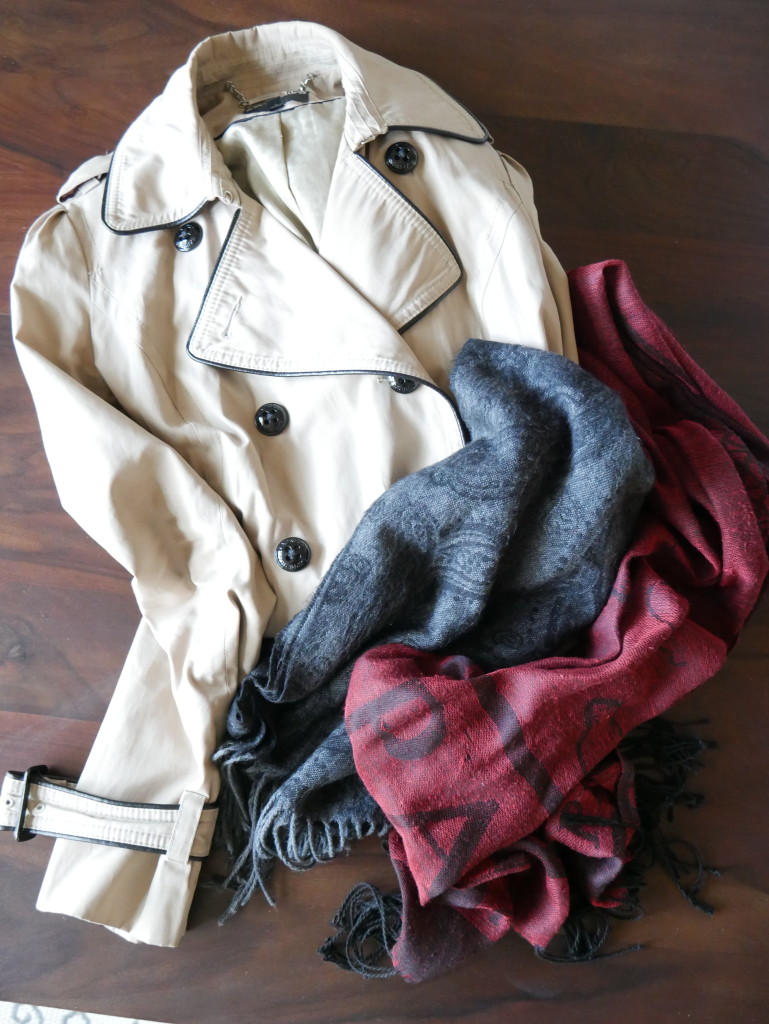 If I had to list one item I wore almost every single day, it would be my trench coat. It's timeless, water proof, great for windy climates and goes with everything! When I bought mine I made sure to buy one that had black lining so that it tied in with my black outfits as well.
I knew that Ireland would be windy so I made sure to bring scarves. Instead of bringing one to match every single outfit, I picked one neutral one and one that was more fun. This allowed me a little more variation without taking up tons of room in my bag.
4. Buy Comfortable (and Pretty) Shoes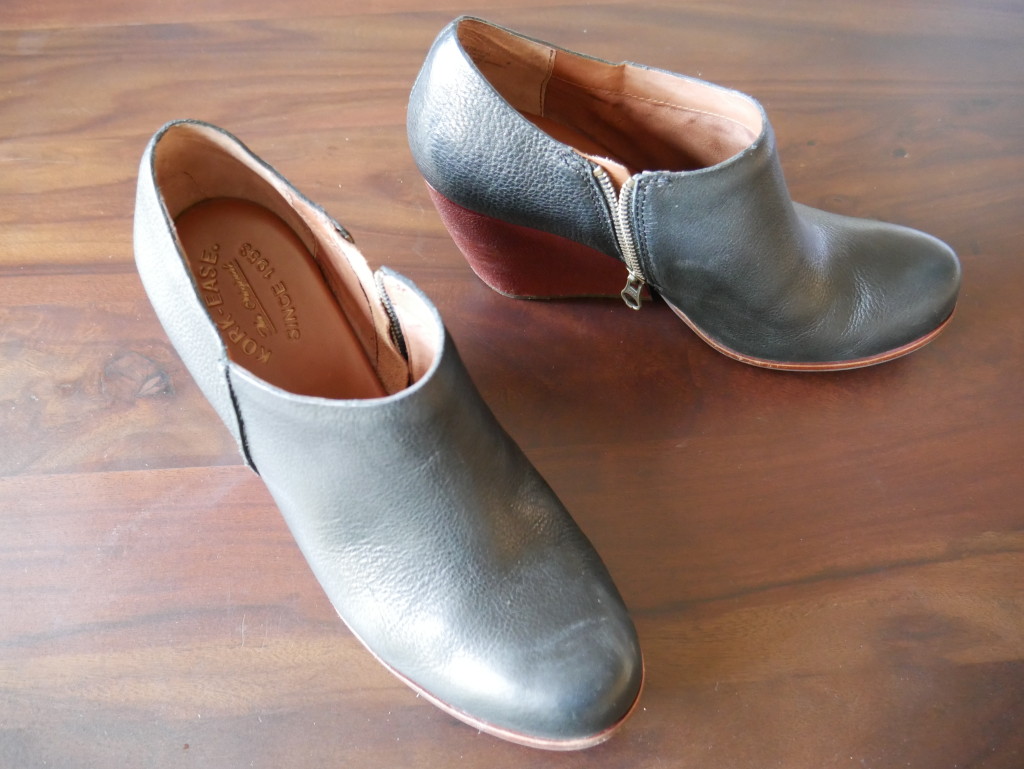 These shoes are amazing and saved me. I hadn't even heard of Kork Ease shoes until I hit up Nordstrom last minute in complete desperation, trying to find attractive yet comfortable black shoes. They took me through cobbled streets and into fancy receptions at the Guinness distillery. They're so easy to dress up or down and look great with jeans, leggings, and dresses. Throw in that they're all leather and under $150 and it makes them one of my best buys this year.
Bring a Large Travel Purse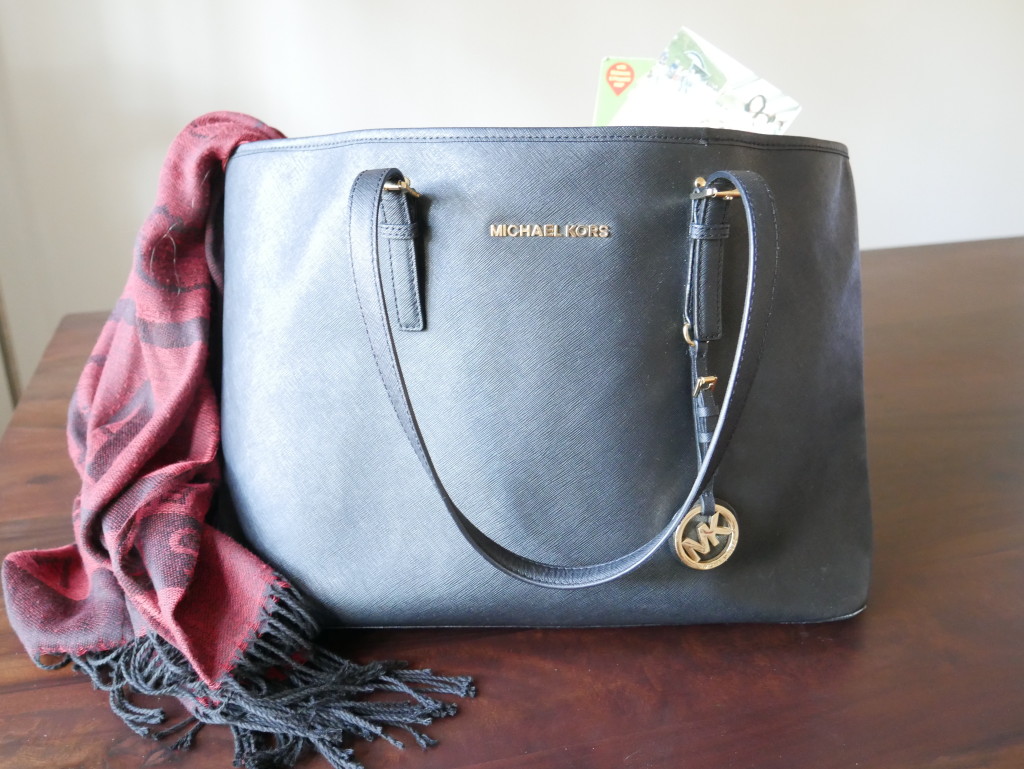 This is a lesson learned the hard way. Last year I brought my brand new blush colored purse for our two week travel in Europe. It got so grimy and dirty and after that trip it was never the same. This year I emptied out my work bag and took it along and it pretty much changed my life. Having a larger and more durable bag meant I could stuff in my camera, a scarf, maps, water and snacks so that we weren't trying to carry those items separately. I know that Michael Kors isn't at the height of popularity right now but the bag was perfect for our needs. It looked classy enough while being extremely useful and sturdy and the textured leather was great when things got a little rainy, which it tends to do in the Emerald Isle. I loved this bag and recommend it to anyone doing any amount of traveling.
Simple Skincare and Scents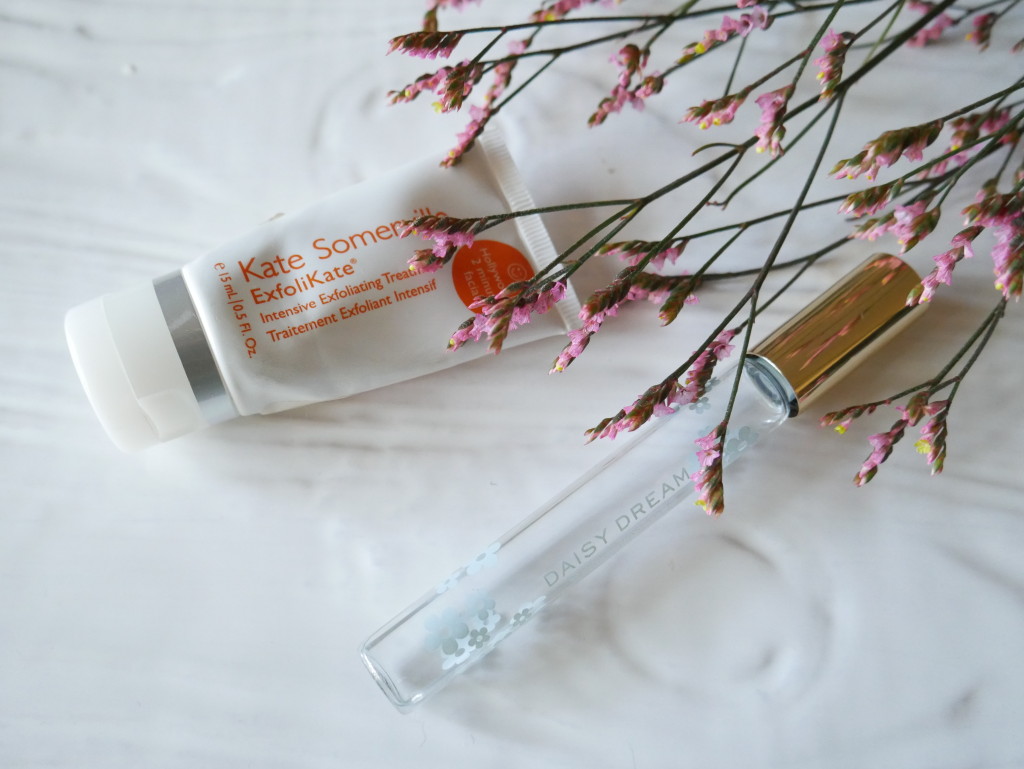 I'm not one of those girls who has a signature scent but I do seem to love almost everything by Marc Jacobs. This year I chose his Daisy Dream Roller and wore it every day. I usually kept it in my purse for times when I needed to freshen up after a long day. So many things about Europe are beautiful but street grime is a real thing. Pack some perfume to dab on before dinner and you'll feel so much more refreshed!
The biggest travel game changer for me though, has to be Kate Somerville's Exfolikate. Travel itself wreaks enough havoc on my skin but add traveling to a country where they serve chips (read: fries) with everything and you have a recipe for disastrous complexion. But Kate and her miracle exfoliator saved me last year in London and I've been using it at least weekly ever since. It's fairly all natural but it works so well, I might even care if it wasn't. It's gentle but effective enough that I usually only end up using it every other day on trips.
I love Exfolikate so much that I thought I'd pick up a travel sized version to giveaway to one amazing reader!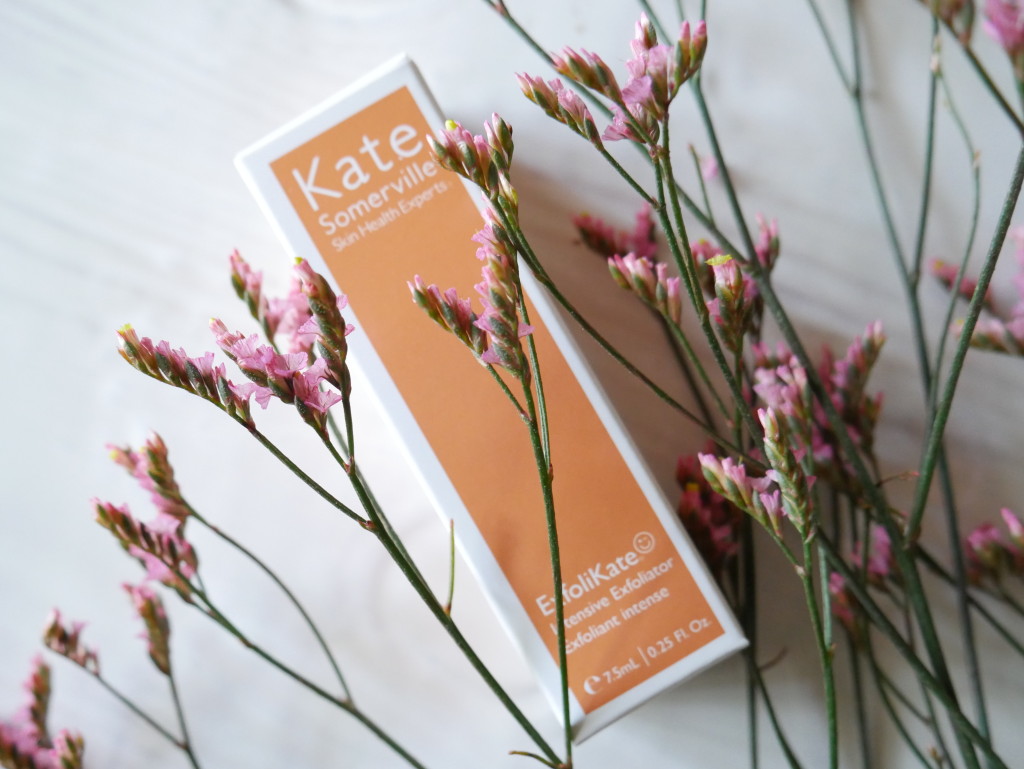 To enter the contest it's pretty simple. Just:
Follow A Little Daily Happiness on Facebook then leave a comment letting me know. For an extra entry, share this giveaway on Facebook or Twitter and leave another comment!
Good luck and thanks for reading!
-Katy
(Giveaway is free to enter and winner will be chosen randomly on 10/30/2015. Winner must live in the US.)
---