It makes my day when I can buy something I already need and some of the proceeds go to a great cause. I feel like I have to share this amazing company that I stumbled across a few weeks ago. Punjammies are incredibly beautiful and comfortable pjs that are handmade by women who escaped human trafficking. These women who have endured unimaginable horrors and have learned a marketable skill and their products are beautiful! I love that their motto is "made from hope and made for comfort."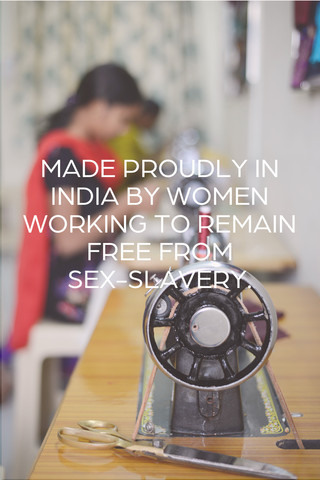 So often it's so easy for me to feel completely disconnected from so much of the world. I'll confess that I have a bit of guilt when I think about how privileged I am in relation to the rest of the world and it's often countered with the feeling of smallness and insignificance. But I honestly believe huge change comes from small and simple acts, so often when I feel overwhelmed with the issues of the world (and there are plenty) I look for small ways I can make a difference. It's fabulous that that I can look amazing and chic in these pjs while feeling amazing for supporting a great cause in a small way.
So I'm hoping that each of you will visit their site HERE and pick out an awesome pair of of pjs. Let's feel good and look good!
Have a beautiful Monday!
---