I know that I've been a little MIA lately, but life has been busy around these parts lately and my other project has kept me glued to my computer. Besides working on Covered Style, I've also been having fun helping a friend with her house remodel. She has beautiful taste and her house is going to be gorgeous. I honestly can't wait to show you all of the rooms that we're designed and put together. Enter the chic femme bedroom and a whole house full of gorgeous rooms!
Unfortunately, the house is still very much under construction, like the flooring and cabinets aren't installed yet, so I thought that I'd post some of the moodboards that I put together. My client wanted her bedroom to be modern, yet feminine so we're balancing the crisp clean feel of the black and white look while still keeping it soft, light, and chic.
As a warning, this is not some gorgeous moodboard where everything is completely in place and proportionally correct- it's just a general feel of the room. I promise that once we get everything set up and styled, I will post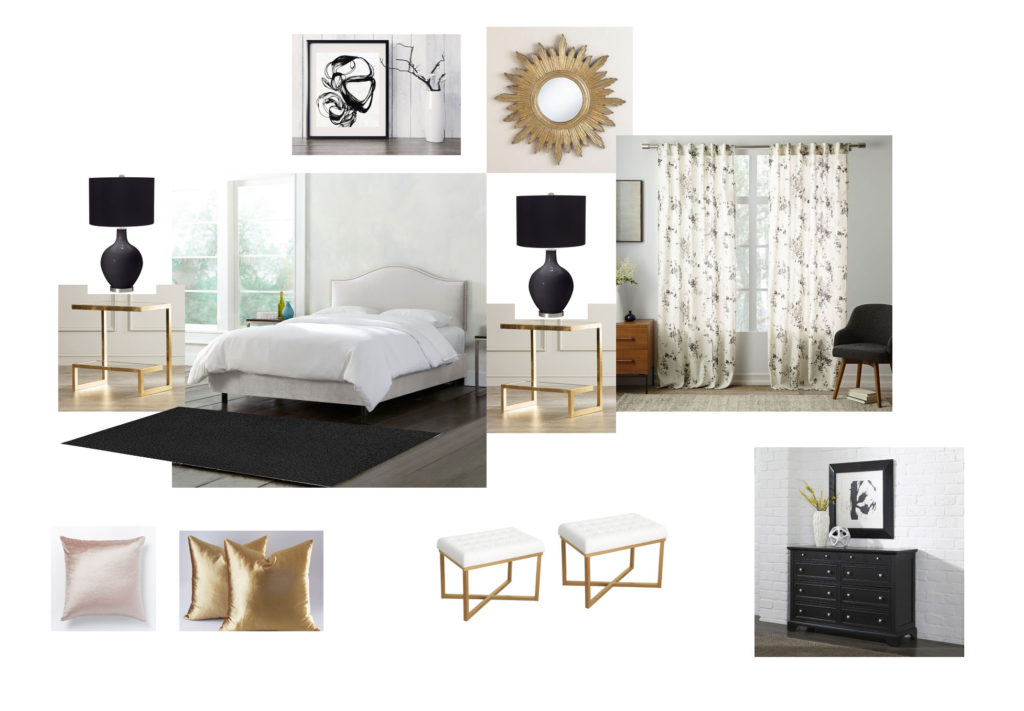 Lamps, Nightstands, Bed, Bedding, Art, Rug (Fun Rug), Curtains, Blush pillow (cheaper option), Gold pillows, X Bench, Dresser
So what's your favorite piece? Do you love the more stark, modern look or do you lean more towards a warmer, cozier bedroom?
You know I'd love to hear our thoughts!
-Katy
---