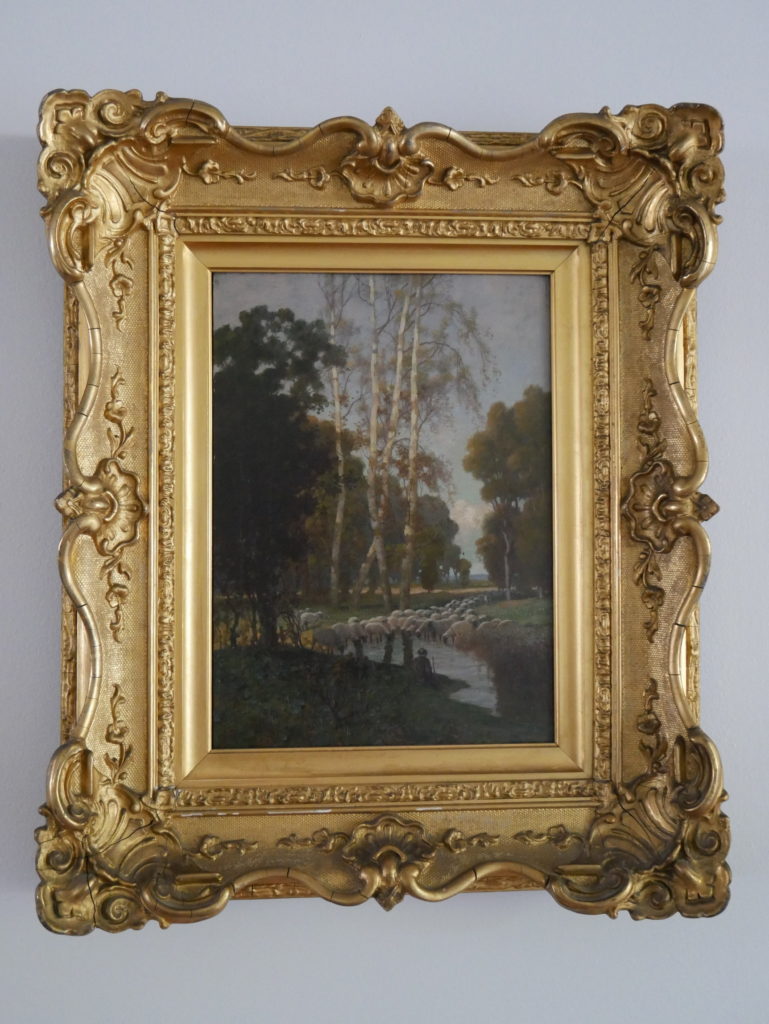 I'm going to let you all in on a little secret: You can absolutely afford original, beautiful art. You really can. For most of us out there, we can't afford art gallery prices. That's OK. You just need to know where to look and when to buy. I've hesitated to write this piece because I'm giving away some of my secrets and possibly adding competition, but fortunately my desire to help outweighs my desire to look expensive and posh. So let's dive in before I change my mind and delete this whole post.
ESTATE SALES
Estate sales are THE best place to find art, in my opinion. Let me give you an example to prove my point. The painting above is a magnificent original oil by a renowned English artist, set in an antique gilded frame. His work runs $2-5k. This painting is a bit smaller so I'm guessing it would be on the lower end of that range, but who knows. The frame, not original to the painting, is much older and worth several hundred dollars as well. For simplicity's sake, let's just estimate the value on the low end- $3,000. Now my favorite part begins. Guess how much I paid for it??
What did you guess? If you guesses $300, you'd be correct. Yep, paid literally one tenth of the lower-end estimated value. How did I do that? Well, first of all, you always have to remember that estate sale companies are interested in liquidating everything. That's what they're paid to do. Follow a few simple rules I've developed and you'll get an amazing deal.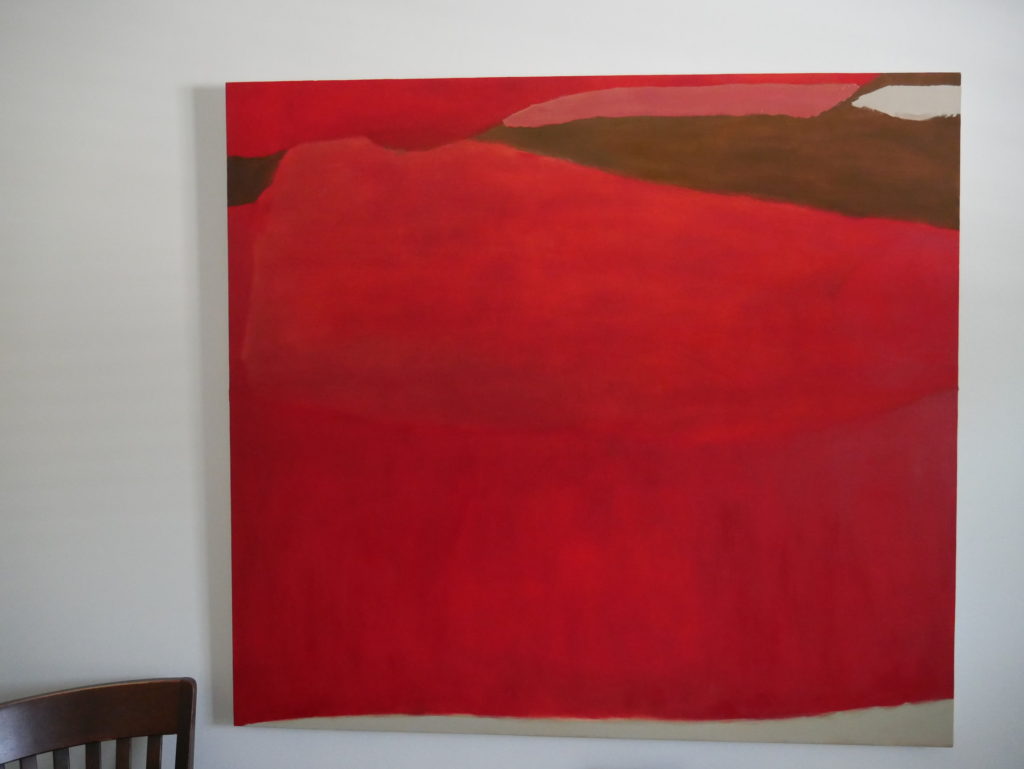 Rules For Estate Sale Purchases:
Know when to go. Try to be there the first day of the sale 30 minutes before opening, if possible. Many of the best deals will be snatched up within the first 5 minutes. I know that it sounds crazy, but it's totally true. I've kicked myself quite a few times for being just a little bit late and missing out on gorgeous pieces. Always go the last day of the sale as well, and again, right when they open. Usually the last day of the sale will be 50 to 75% off of original prices. If something was too expensive for you the first day, it might still be there the last day, and at a much more reasonable price.
Know where to go. Estatesales.net is probably one of my most visited sites if you were to look at my browser history. The site allows you to punch in your zip code and then shows you all estate sales within a hundred miles. You can click on the sales and view pictures, descriptions, sale times, and even GoogleMaps locations for each sale. It's golden. Bookmark it. Now.
Know what to look for. Sometimes the best artwork is above the mantel but most of the time, it's not. I'm always surprised how often I see over-priced reproductions on the mantel while beautiful original art is in the bedroom, dining room, or other spaces. That huge red painting above is almost 5 ft by 5 ft and originally quite expensive. I found it in a super traditional home in their finished basement closet. My husband would murder me if I told people how much we paid for it so I'll just say this: pennies on the dollar. It wasn't the first and it won't be the last time I'll buy beautiful work that I found in a storage area. So check all over the house, not just the main common areas.
Remember that liquidating is their business and don't forget to negotiate. Estate sale companies want the house to be nearly clear when the sale concludes. Many times they'll donate unsold cheaper items and ship expensive ones to auction houses. It's extra work and cuts down on their profits. Knowing this, you can and should negotiate on the last day of the sale. Remember that first oil painting? We negotiated the price down to 75% off original asking price because it wasn't moving and the sale was ending. He won because he saved auction house fees and we won for obvious reasons. Offer a reasonable price and wait for an answer, sometimes they won't budge but 90% of the time they will.
Make friends with the estate sale company owner. If you're going weekly or even monthly, you'll start to see the same people work the sales. Find out who the company owner is and make friends. I've seen people get crazy deals because they're frequent customers who are kind to the people who work there. It always pays to be kind.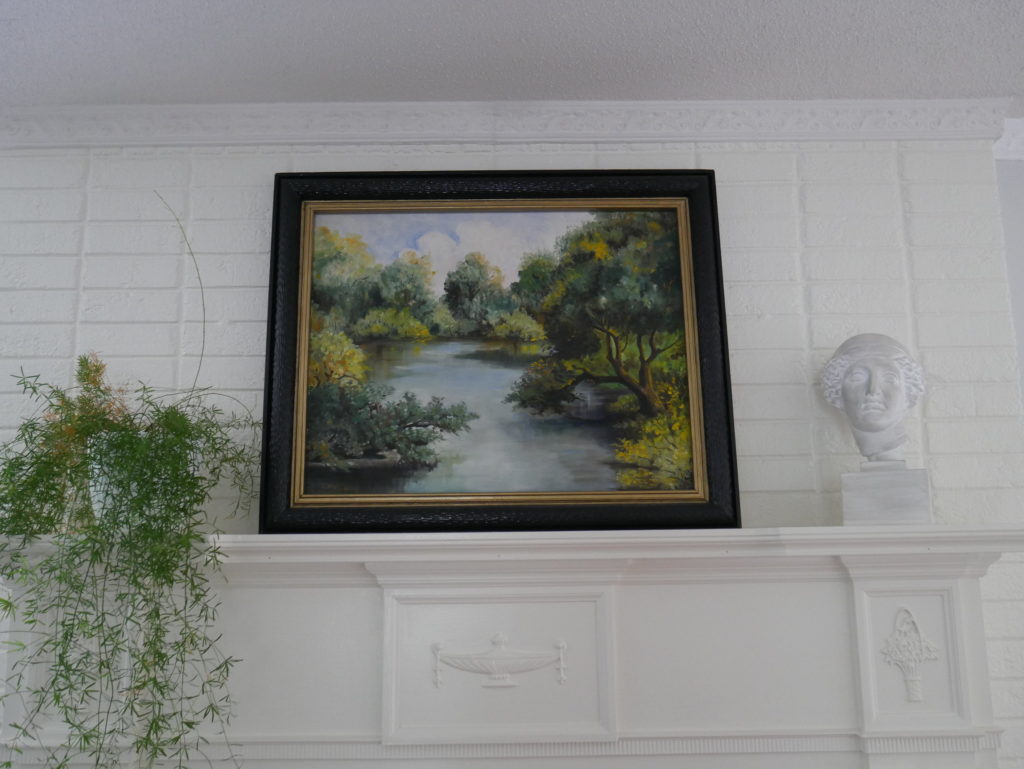 ANTIQUE STORES 
The painting above our mantel was the first original piece of art I ever purchased and I found it in antique mall. Hidden away near the end of the booth, this beauty hung in the most awful colored frame imaginable. Beige-y puke is the color that comes to mind. But we loved that painting and we decided not to let the frame stop us. The frame has since changed and we're even more glad that we purchased this large original, Texas oil painting for less than $100. We got lucky, but we also followed some of our own rules to score this beauty.
Something to keep in mind is that while some of the rules can overlap, buying at an antique store is very different than buying from an estate sale. Margins and personalities are VERY different as well as retail vs. liquidation setting. The differences don't have to keep you from scoring that perfect piece though. Some of my favorite finds have been at antique stores.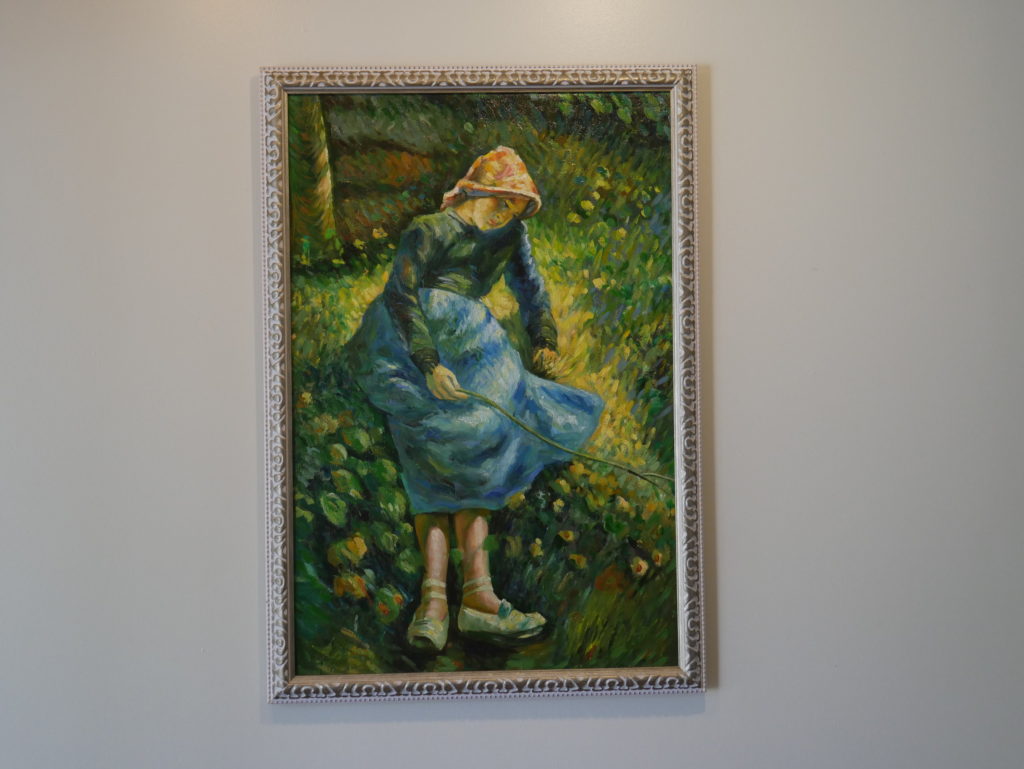 Rules for Antique Store Purchases 
Look for the odd man out. Many antique dealers specialize in certain types of antiques, or even just a certain type of piece. Much like car dealers, you'll get the best deal on what they don't specialize in. You'll find the best price on a Honda at the BMW, just as you'll often find the best deal on American art in a booth with mostly European imports. The Renoir-esque painting above was found in a store that is filled with Asian art and pottery. I'm not sure how she came upon this painting, but I do know that she gave it to us for a steal!
Look beyond the frame and surrounding. I chatted about this before about frames but seriously, don't let them get you down. You can change the frame. And if that is cost prohibitive due to size, remember than a can of paint can change the whole look and feel of the piece. Also don't forget to imagine the piece in your home vs the booth. The store might be gross, have funky painted walls, or be surrounded by clashing artwork. Don't let that distract you. Good art is good art and needs a loving home. Preferably yours.
Always be complimentary. Estate sale companies sell other peoples things while antique stores sell curated pieces. Some things are acquired by chance but most of the time, they have been painstakingly hunted, cleaned, and priced. While you don't have to love everything in the store, if you're serious about buying anything, make sure you keep any less than flattering opinions to yourself. Love something in the store? Tell them. It's nice to hear and it'll soften up even the most crusty owners.
Be honest about what you'll pay. You might find a gem that is such a good deal, you'll gladly pay asking price. Many times however, you'd like a better price and that's totally fine. Tell the owner that you love the piece but that you'd like to talk about the price. Then suggest a price, but make sure it's not extremely lower than the original listed price. The last thing you want to do is to 'insult' them by suggesting a price that is too low- 25-30% off is about all I'd ask. Anything more than that and you might make them less inclined to do any business with you.
Bundle, bundle, bundle! If you like multiple items, suggest buying all of them for a set price. I've found that prices are far more negotiable if you buy more than one item. The additional plus side is that you get to bring home multiple beauties as well.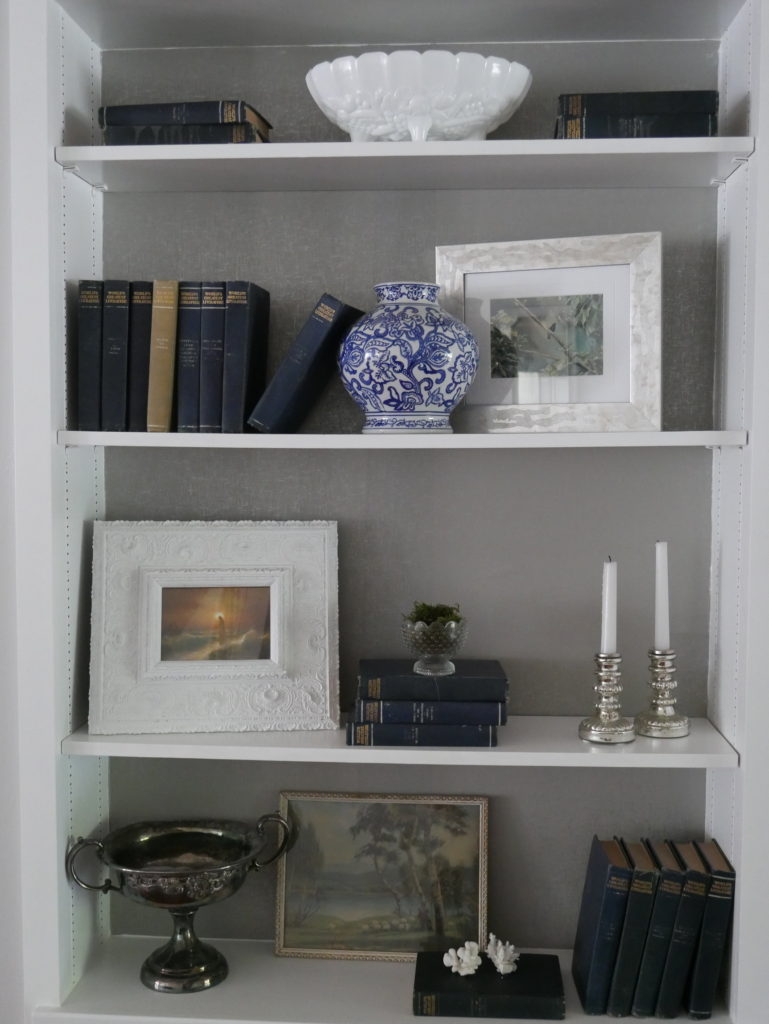 I hope that you found some advice that will work for you. I'm sure that there are other tips that work (and I'd love to hear about them in the comments) but these are the ones that have consistently worked for me time and time again.
And thanks for your patience as I've been MIA. I'll have more details on why soon, but my life has been busy with my other project and a fun experiment.
-Kate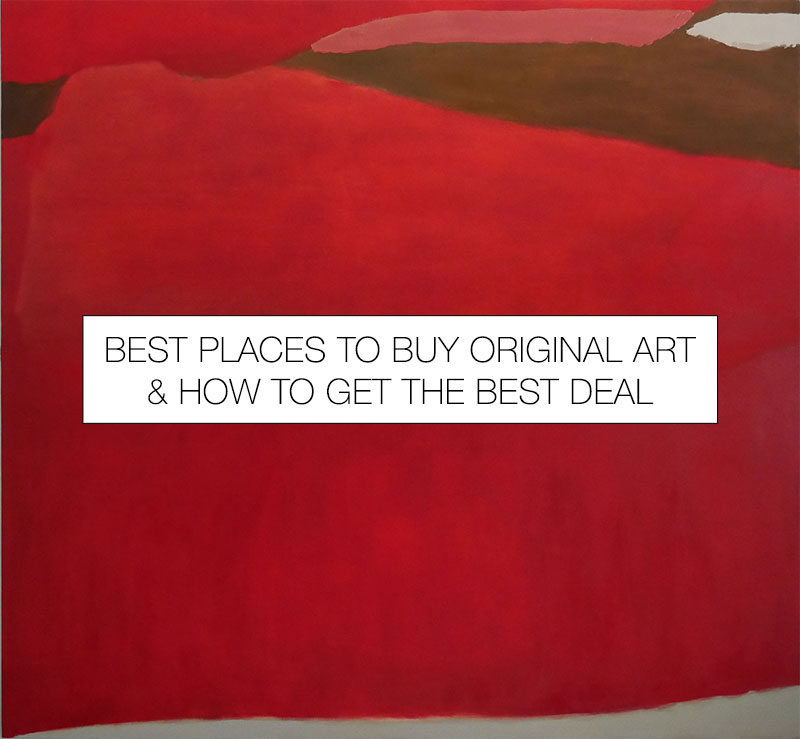 ---