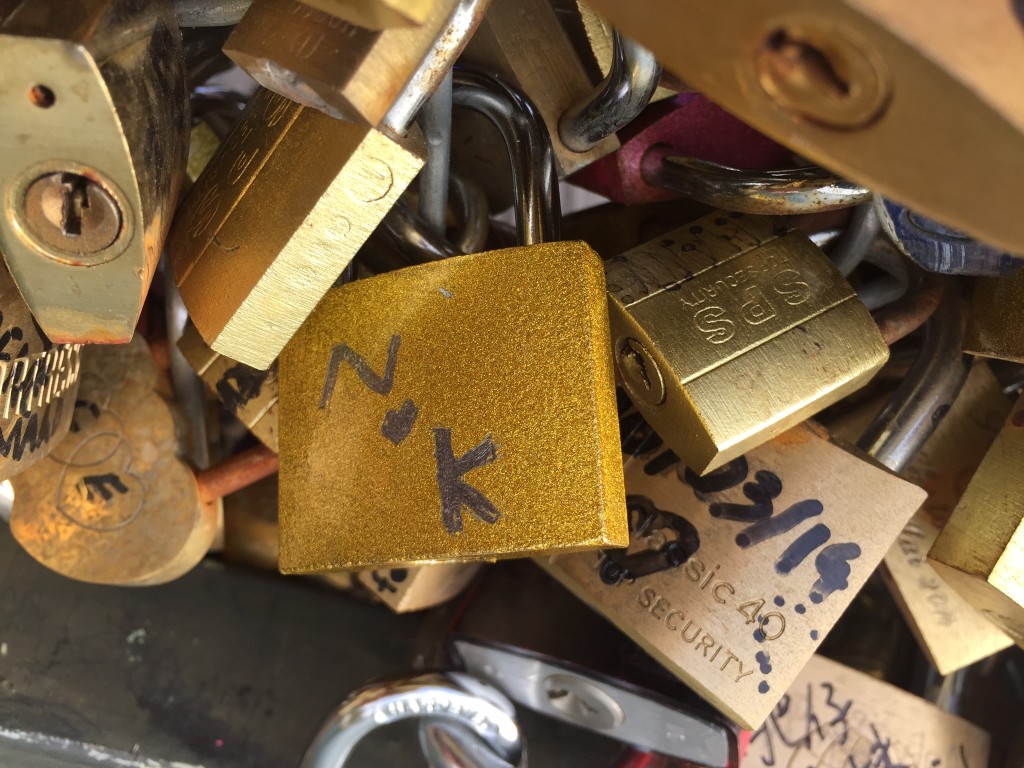 So yesterday was the day. The "Love Locks" bridge is a thing of the past. Due to safety standards, Parisian officials have decided to start cutting off love locks on the Ponts des Arts bridge. The bridge, which I personally think is one of the ugliest bridges on the Seine, is a wide and otherwise un-noteworthy bridge. I mean, come on, look at this one for some comparison: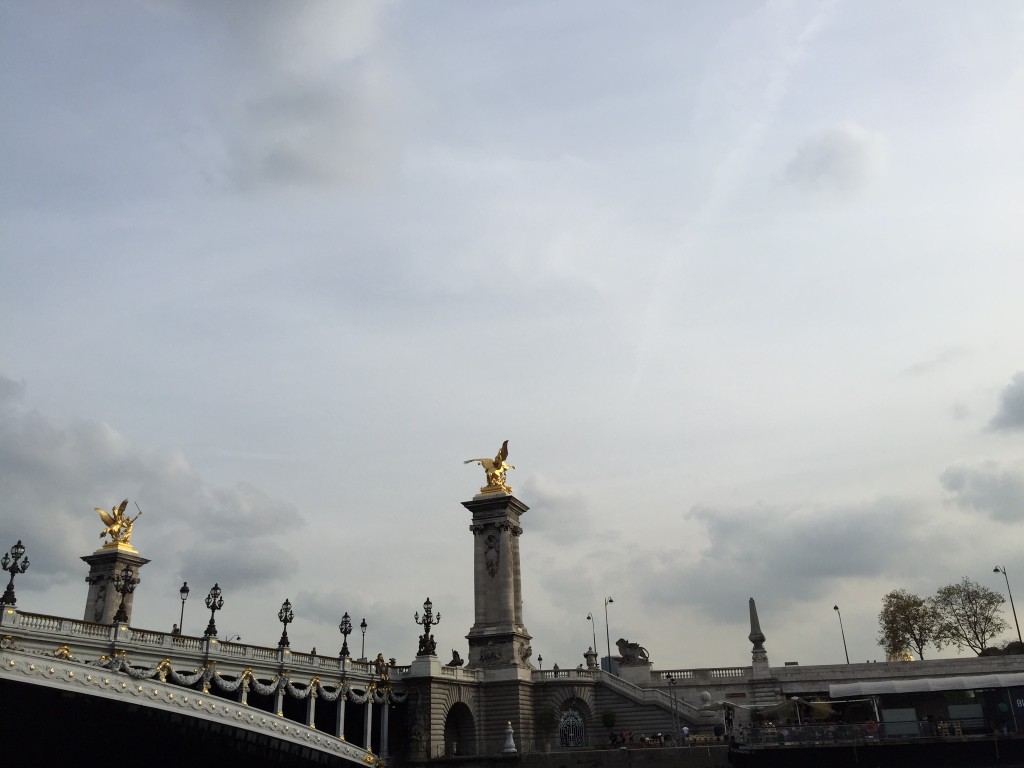 Sure beats the chain link rails, huh? Anyway, earlier this year some news outlets were reporting that parts of the bridge were crumbling due to the extra weight of the locks which turned out to be just some extreme sensationalism that journalism is known for. Fortunately, the bridge was not collapsing (thank heavens), just some of the railings that the locks were attached to had fallen. When we were there, we actually saw some panels that had fallen into the river. Did this stop us from etching our initials into a lock and locking it onto the bridge? Absolutely not.
You see, when you go to Paris you kind of fall in love. It's beautiful and romantic and old and wonderful. Coming from America, we have a hard time grasping how old things are across the pond. There is a sense of permanence there and I think we long to be a part of it in a way. This was Americans' (and other tourists') way of connecting with something older and grander than themselves. As much as I felt "locked to" my husband after attaching our lock, I felt an even deeper connection to this beautiful city of lights. Knowing that our lock is probably already cut down makes me a little sad.
So what now? Well, I do feel a little bad for future travelers but I understand why the city is doing what it's doing. Paris is still a beautiful, if not fairly smelly city, and I guess the best way to reconnect with her is to simply go back for a visit.
---