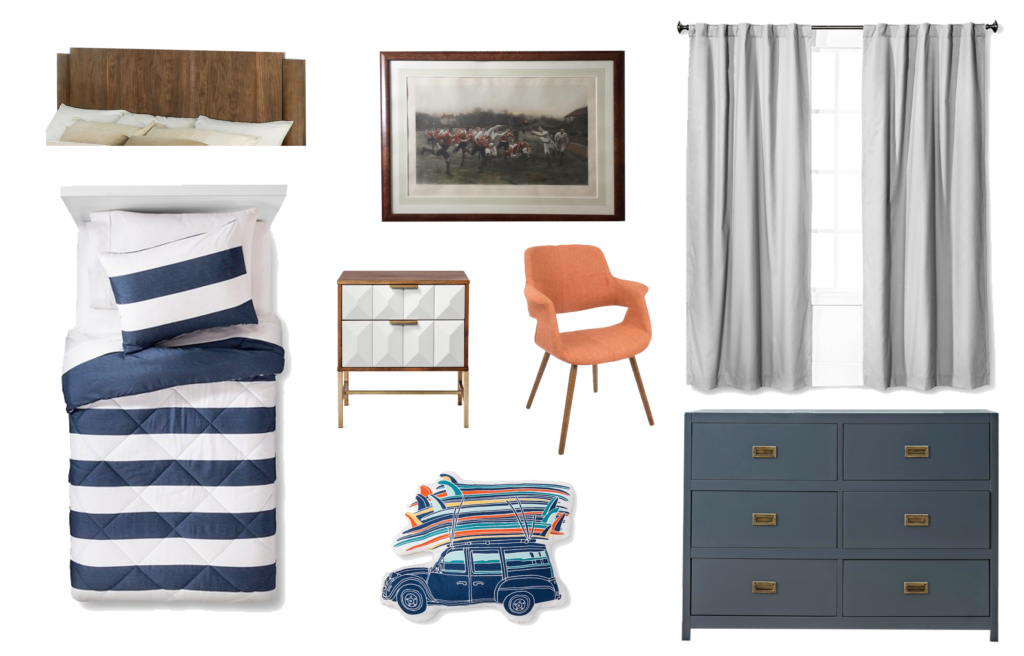 Order Online: Headboard, Bedding, Nightstand, Chair, Surf Pillow, Curtains, Dresser
Already Owned Items: Rugby Print, Lamp, Sheets
This is the first draft- we decided against the headboard and then the nightstand went out of stock so we switched things up by adding a full bed (instead of just a headboard), new nightstand, and new dresser color. We also added hanging book ledges for the wall near his bed to encourage reading.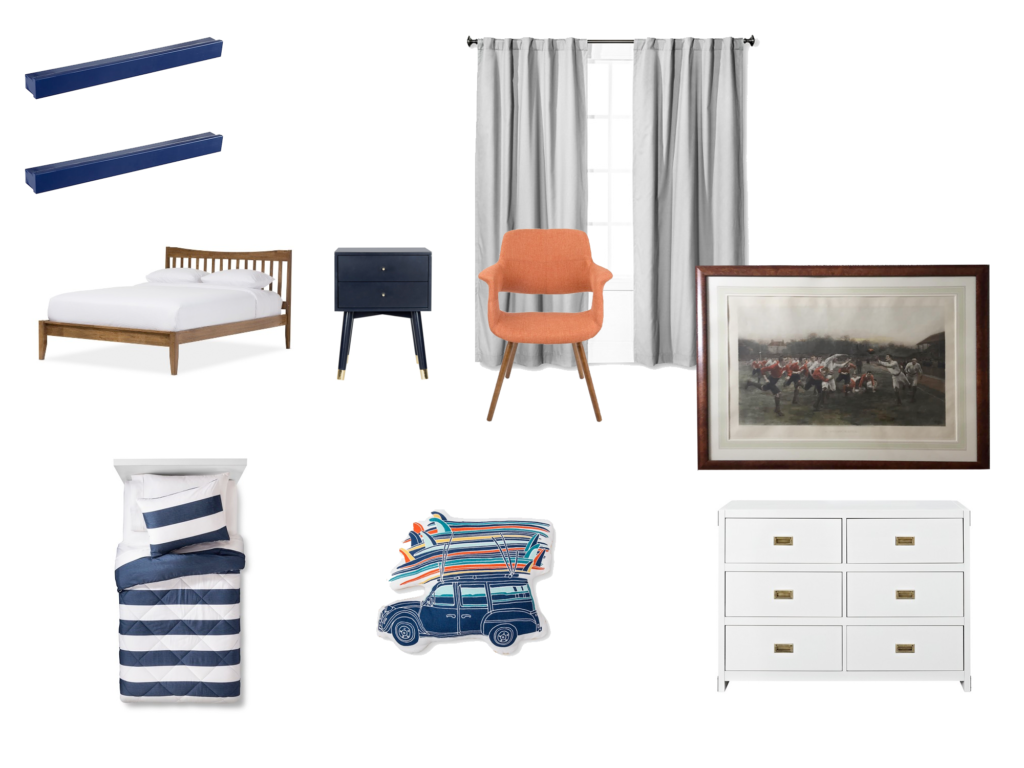 Online Order: Bed, Bedding, Pillow, Nightstand, Curtains, Chair, Dresser,
Already Own: Lamp, Antique Rugby Print, Sheets
Customize for Room: Navy & Gray Book Ends, Hanging Book Shelves (Ikea)
Still a modern and boyish feel with just a few slight tweaks to a few items. All Target items at additional 10% with Promo code "HOME" at checkout!
---