In my non-blog life I run a marketing consulting company and we have been super busy which has put me a little behind on some (OK, a lot) of home projects so I'm going to have just salivate over other finished, beautiful spaces in the meantime. Blogger, SFgirlbybay posted a great home tour and I fell in love with this moody and beautiful bedroom.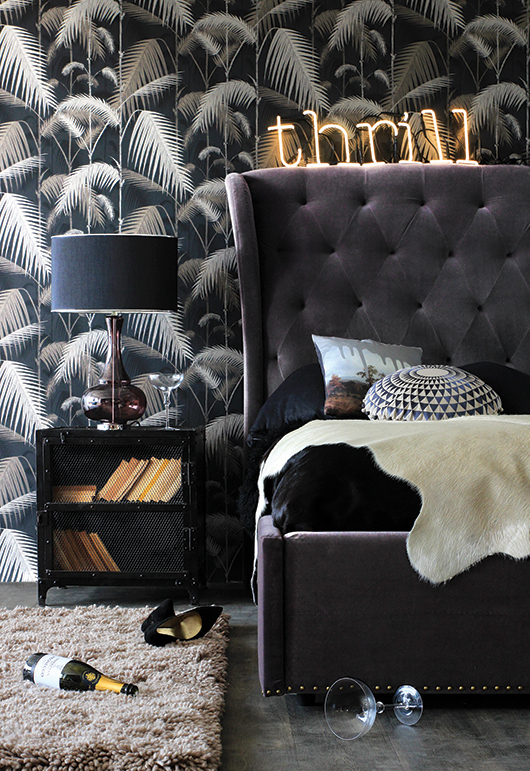 It's moody, dark, edgy and yet somehow, a little romantic. It's a beautifully styled room that would have intimidated me in the past until I started breaking down designer rooms the room piece by piece. I love this room and would love to take pretty much every single piece but I'm not entirely sure that the husband would be OK with the neon sign.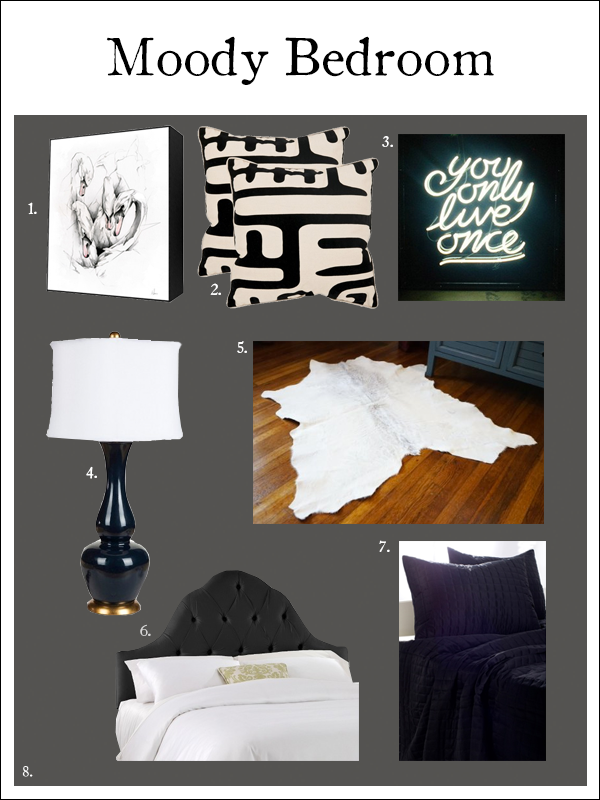 So what are your favorite pieces? Would you put a neon sign in your bedroom? I've already convinced the husband that we should paint our room the glossy flint color, now to cajole him into agreeing to the swan print.
-Katy
---