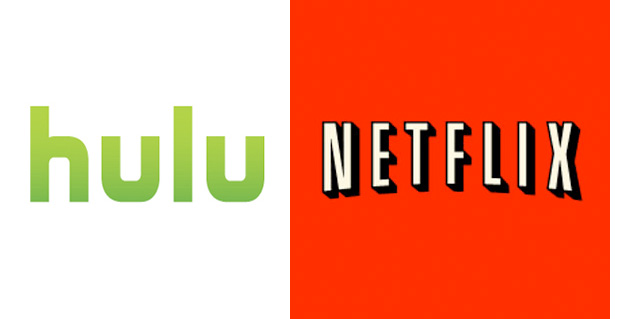 So today I thought I'd bring up a huge current controversy: Hulu or Netflix? Everyone has an opinion on this, except probably if you're my sweet granny. She doesn't have internet. But for the 98% of us who subscribe to streaming content (cable is so 1980's), there is a real divide. So I thought I'd highlight five main areas that they compete to decide the winner.
Content
Netflix: Over 100,000 movies and TV shows -WINNER
Hulu: Around 5,000 with access to Showtime for additional $7.99
Availability
Netflix: 41 Countries- WINNER
Hulu: US and Japan
Subscribers
Netflix: 62 Million (as of 4/15)- WINNER
Hulu: 6 Million (as of 2014)
Cost
Netflix: $8 a month for basic streaming- TIED
Hulu: $7.99 a month for basic streaming- TIED
Commercials 
Netflix: Nada- WINNER
Hulu: Over 10 commercials within a 30 minute show
Content Availability
Netflix: TV shows available after season is finished
Hulu:  TV shows available almost immediately after airing- WINNER
So the score reads 5-2 in favor of Netflix which is not surprising. Netflix has a full decade on Hulu and will always win in my book because of the lack of commercials. Even still, I have both because Brooklyn 99 is the funniest show on TV and worth the extra $8 and commercial breaks. Do you have one or the other or even both? Which one do you think is better?
---