A couple of weeks ago I scored this great antique marble topped table for $30 off of Craigslist. It's a perfect little side table and I love the lines. But…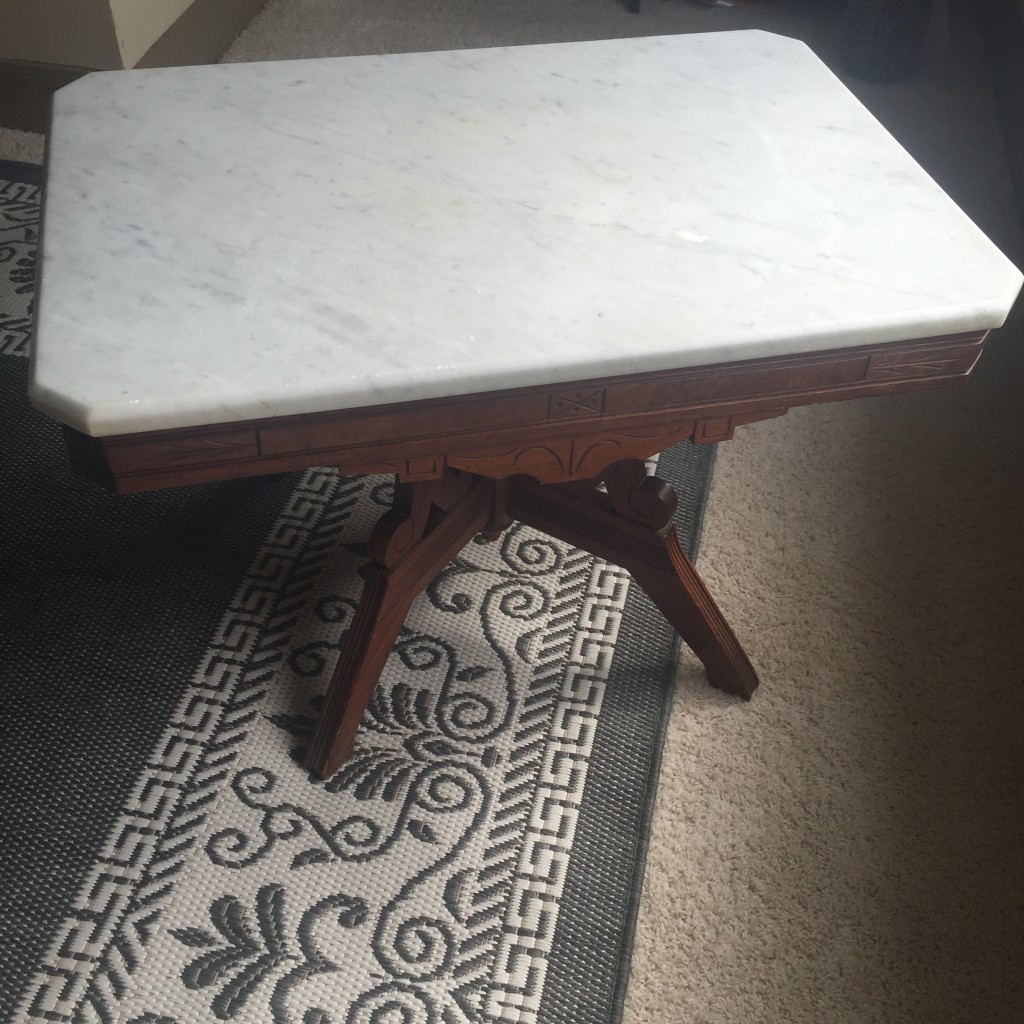 My big problem is the wood. To be honest, the finish on the wood is actually not that bad, especially considering its age. I really do believe that antique wooden pieces are being haphazardly painted all the time and that future generations will look back on us (and our painting ways) and shake their heads. BUT, this little guy needs to fit in better in his home- our guest room- which means something needs to change. Here's what's currently going on style-wise in that room: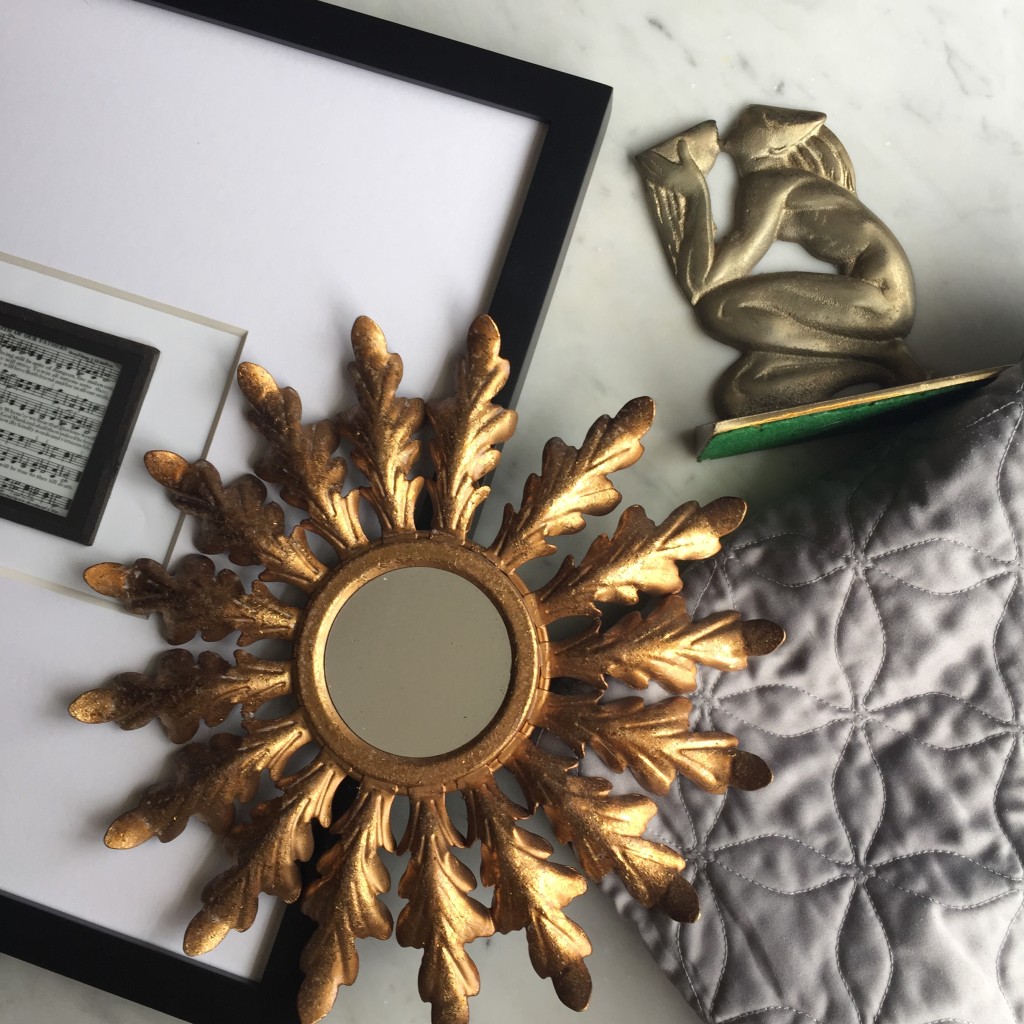 We've got a lot of black and white on the walls, silver/gray bedding, and gold and goldish accent pieces. See that kneeling guy in the top right corner? He's an original art deco piece from my grandma and the inspiration for getting a table with more deco-y lines. I really love the marble with everything but the wood stands out like a 45 year old at frat party. It's just bad.
I'm thinking about painting the base black to help it fit in more and feel more cohesive. This inspiration below is a different type of table but it highlights the contrast that I think I want for this little guy.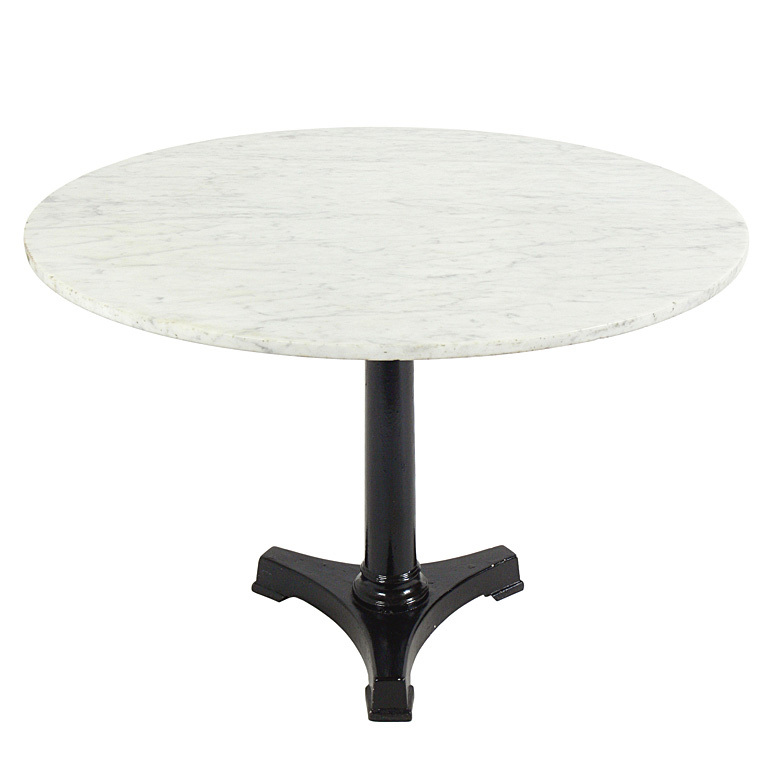 Don't you just love that shiny black against the white and gray marble? What's your vote? I'd love to hear what you think- paint or no paint??
---