This week has been nuts. Meetings, scheduling, volunteering, paperwork, etc. It seems like the busier I get, the less I want to actually do things. Today, I actually daydreamed about staying in bed all day and watching Netflix while I doodle and eat food that was delivered straight to my door. It was a splendid dream. Then I saw Pink Peonies Instagram photo in which she was wearing the perfect robe and it felt like a sign. But who has the luxury of an unproductive morning these days? Certainly not me. 🙁 So instead, I created a mood board of what it might looks like to have one of those beautiful, lazy, listless mornings. And of course, I had to include the robe made of perfection.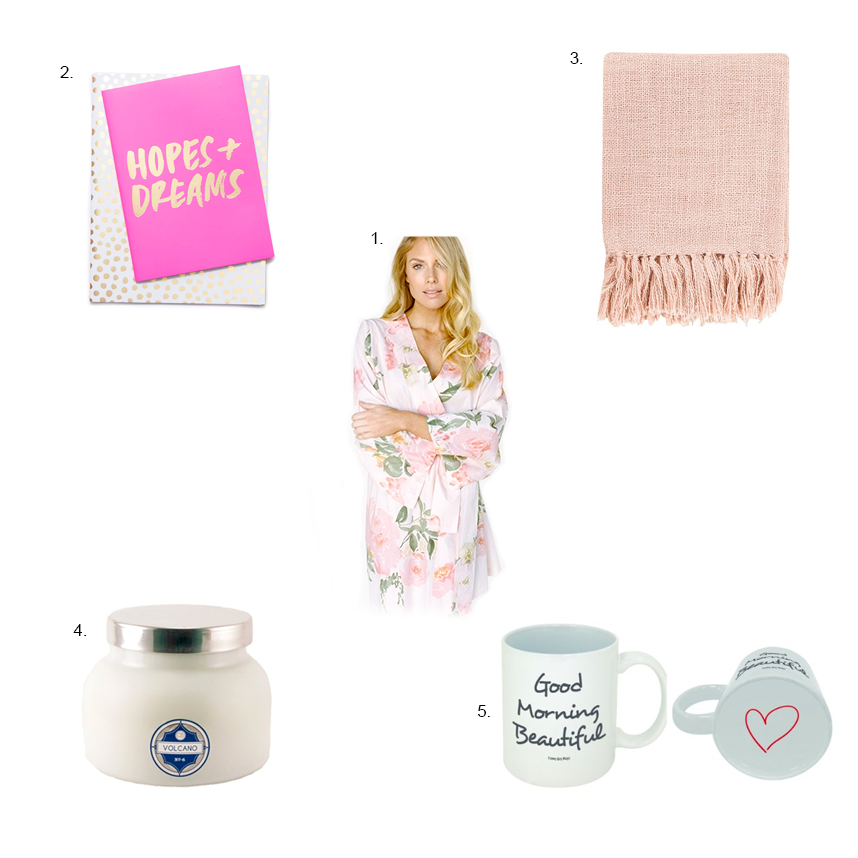 Doesn't that robe make you want to just lay in bed and feel glamorous? Seriously. And having a coordinating throw to snuggle in- is it too much? Not for my dream lazy morning.
So spill it- have any of you had a completely lazy and ridiculously unproductive morning recently? If so, I'm totally jelly!
---