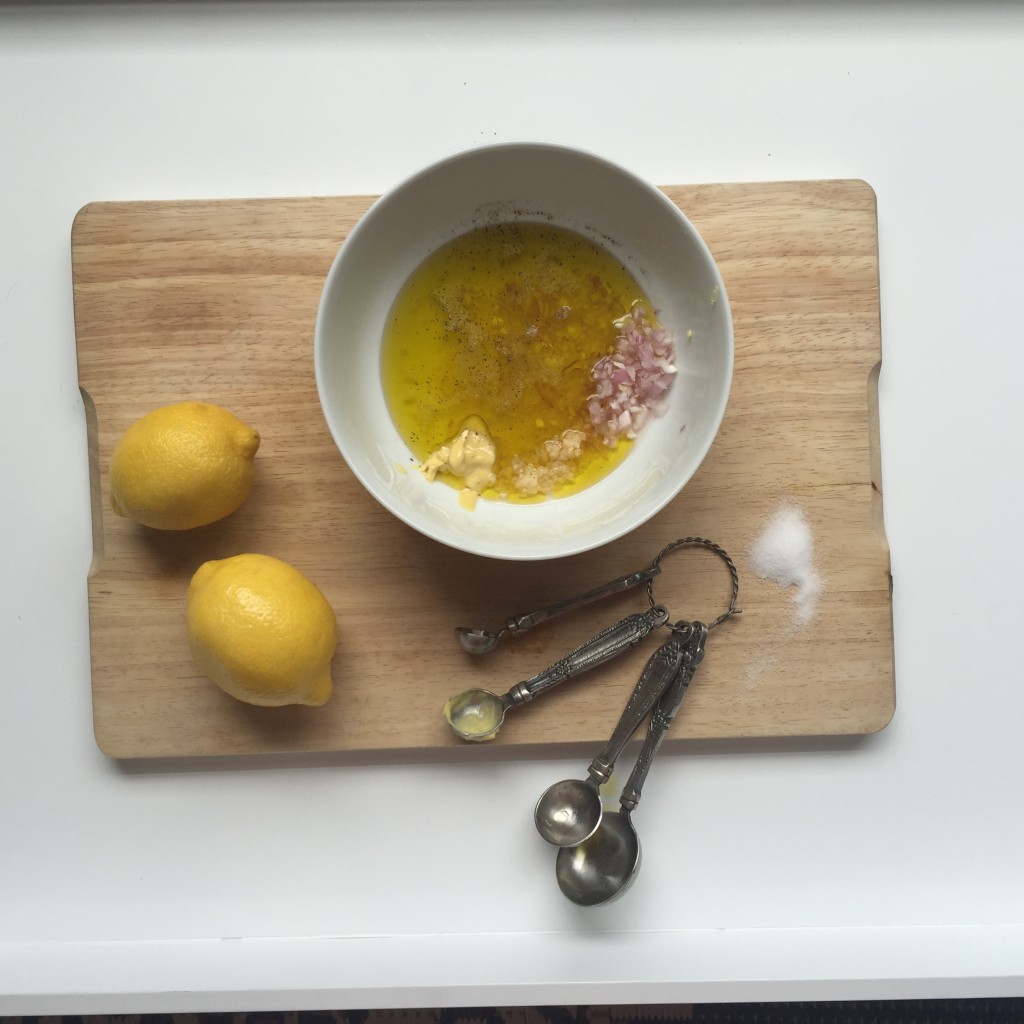 I've been tweaking my recipe and I think that I've finally made my perfect vinaigrette. It's just in time too because I leave for the beach in a little over a week and I'm not feeling a 100% beach ready. But anyway, this is my super easy, absolutely delicious, extremely flexible vinaigrette recipe. So let's get down to it and start with what you'll need.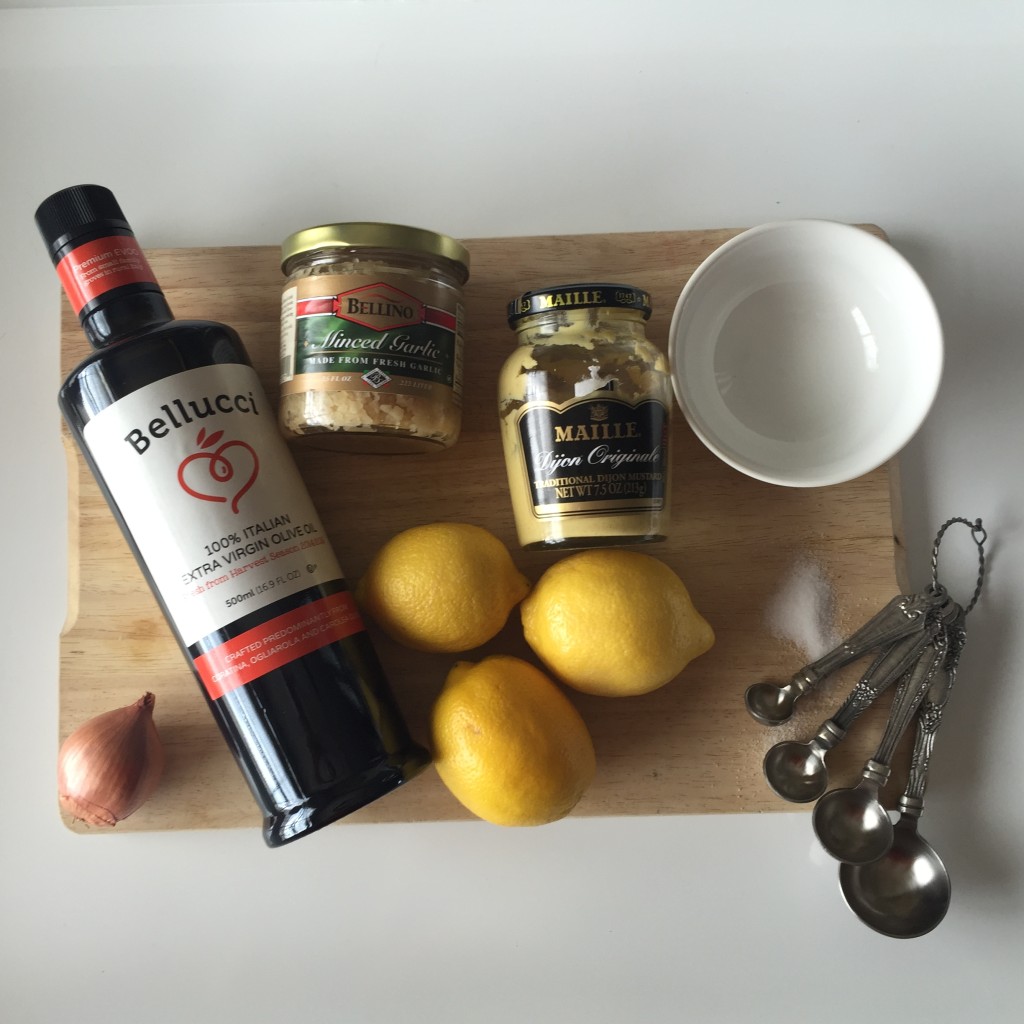 Ingredients:
1/2 Shallot- Minced
3 Tbs Fresh Lemon Juice
1 tsp Minced Garlic
3/4 tsp Salt
4-5 Tbs Olive Oil
1 tsp Dijon Mustard
Step 1: Mince Shallot
Step 2: Mix ingredients together
Easy, right? I have used this on so many types of salads and it's great for outdoor parties or events because there's no dairy or anything in the dressing that could spoil. It really will make your salad stand out and I'm sure you'll get at least a few compliments where ever you take it.
While we're talking about salads, I thought that I'd share one my favorites and perhaps the easiest salads. What you'll need:
My Vinaigrette
1 Bag of Trader Joe's Brussel Sprout Mix
1/4 cup of Parmesan Cheese
1/4 cup of Pine Nuts
Step 1: Mix ingredients
Step 2: Eat the salad because you're pretty hungry
Now all you need to do is just buy a baguette or some other artisanal bread and you've got a great lunch or dinner. Add a fried egg on top and you've got heaven on a plate, my friends.
*A helpful hint I learned from a cooking blog is to mix it about 10 minutes before serving it so the greens soften just a little.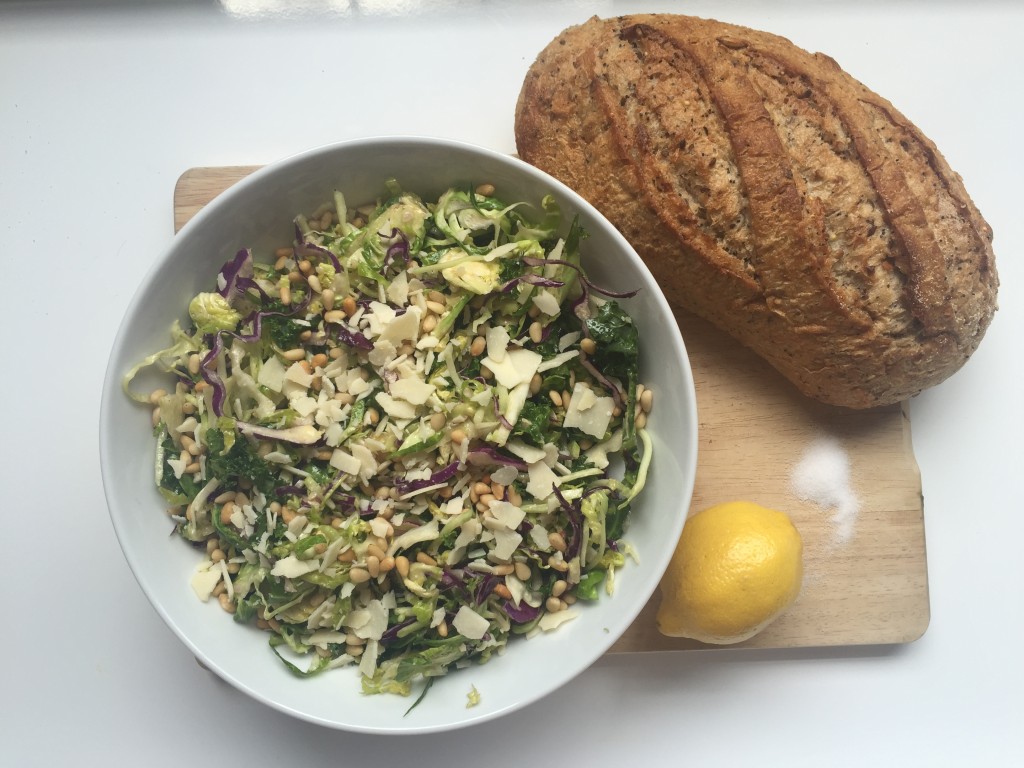 Try the recipe and let me know how you like it! I'd love to hear about your favorite summer salads or if you have a recipe that you absolutely swear by.
---