So, have you heard of Bezar before? It's like Etsy except for beautifully curated, modern and with a gorgeous design (sorry Etsy). I stumbled upon them today and I'll admit that I've spent WAAAAY too much time looking through the different shops and trying talk myself out of buying too much.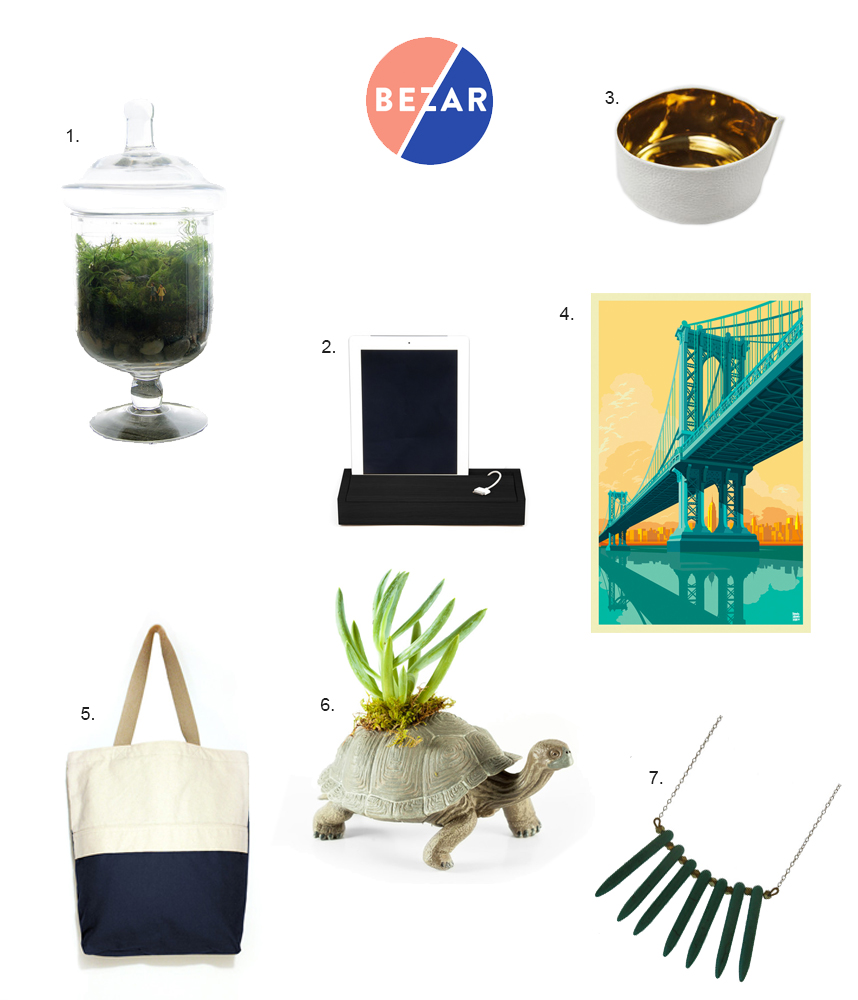 One thing I love and hate about the site is that there are new products every day but shops and their items only last for 7 days. It's great for inspiration each day but also it means you have to buy something you love pretty much when you see it otherwise you run the risk of forgetting about it and losing your chance.
Like many new decor/deal sites, it's member-only but sign up is free and they promise not to spam you. Take a look at Bezar (it's linked to the sign up page) and let me know if you found anything that you love!  Did you love or hate any of the things I've put in my shopping bag?
---