Hey guys. I've really sucked at posting lately. I could give you the typical excuse that I've been busy but who wants to hear excuses? Yeah, exactly. Anyway, I went to visit my in laws this past weekend out in western Maryland and has the chance to go and check out what's arguably Frank Lloyd Wright's most famous work.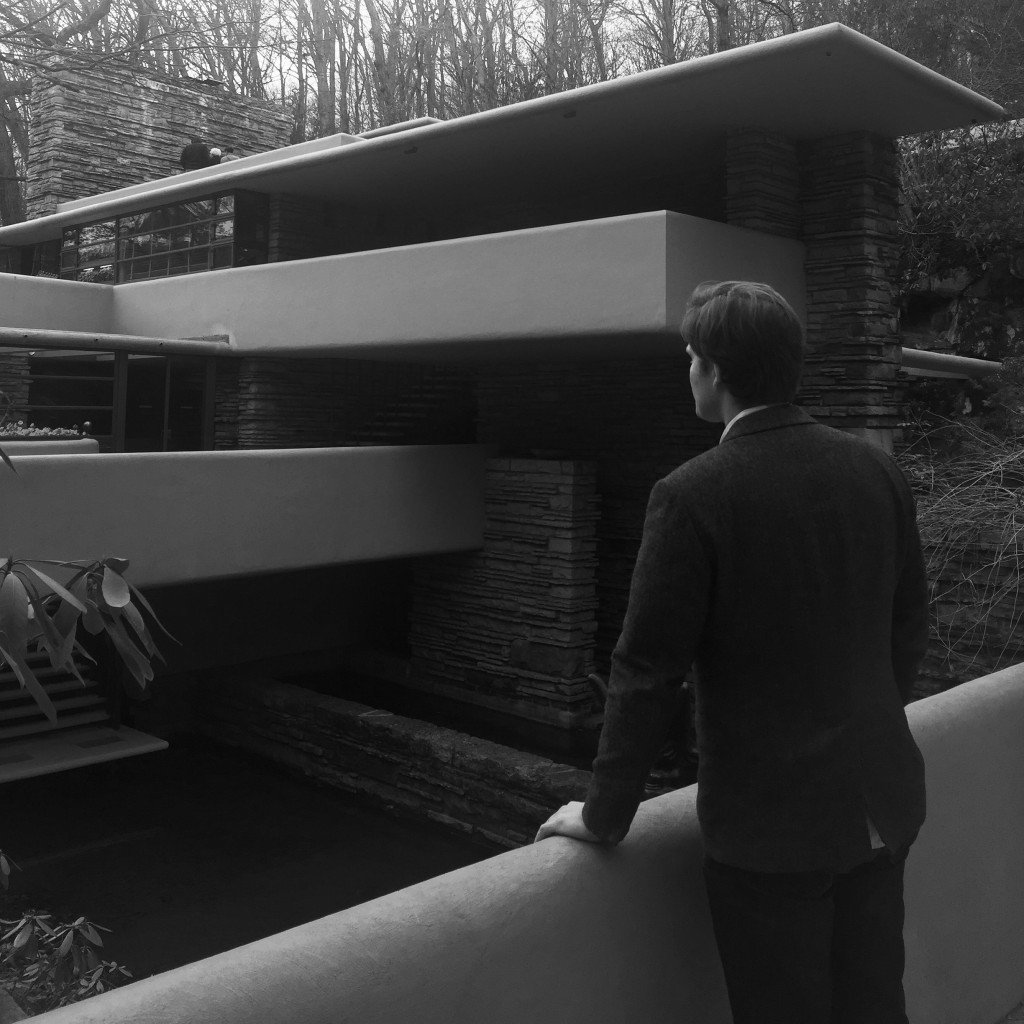 We mostly went because it's the most famous thing out that way and it's on the husband's bucket list. I think we've talked about how he loves all things modern and especially anything that could be classified as mid century so this was pretty much his heaven. And doesn't he look so handsome in that picture? Still pinching myself that he's mine. Oh, and the house was pretty too. Can you call Frank Lloyd Wright's work pretty? I'm not quite sure but oh well.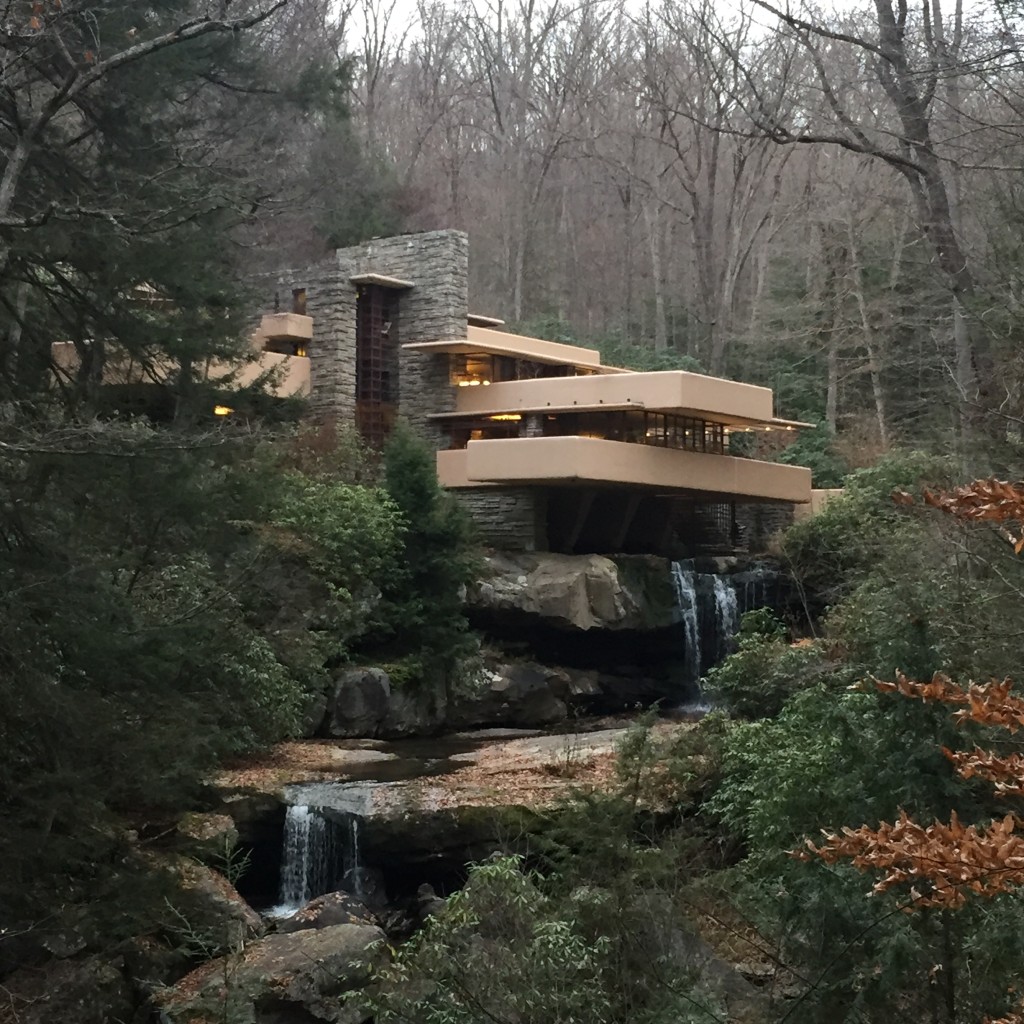 I wish I had brought my camera on this trip because my iPhone photo definitely didn't capture all of the beauty of the house and it's environs. I also wish that we could have taken the in-depth tour but you have to book far in advance and we went kind of on a whim and tours were all sold out. Turns out over 1,000 people toured the house that day which is pretty nuts when you realize it's about 2 or more hours from any major city. There's no photos allowed inside which is a shame because it looks like this: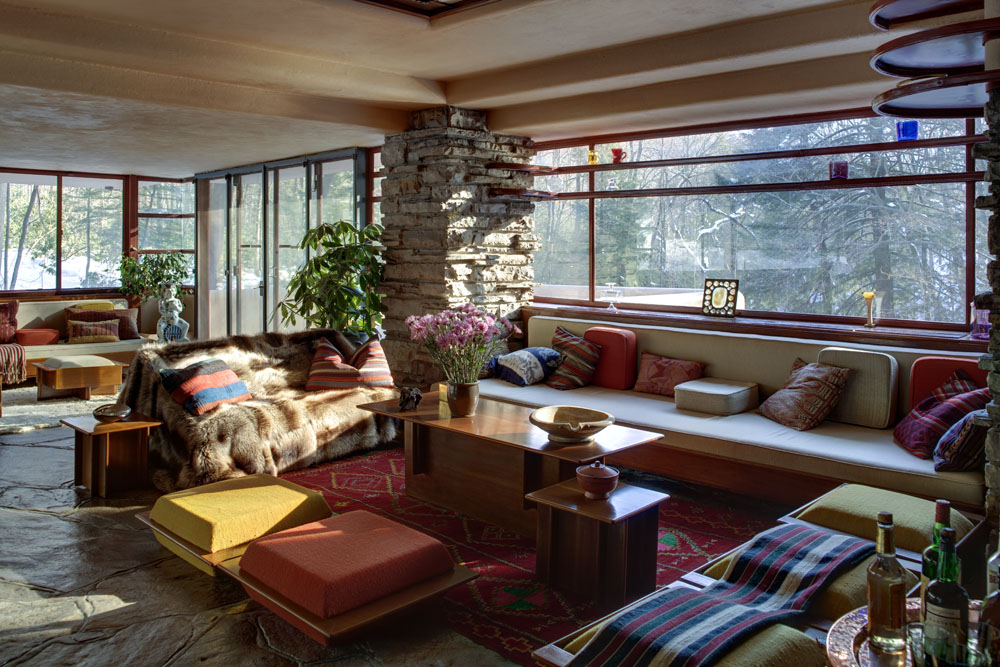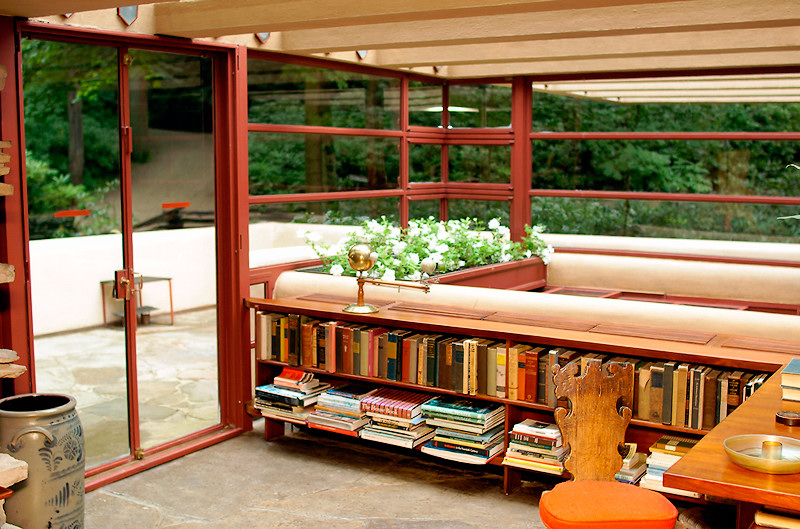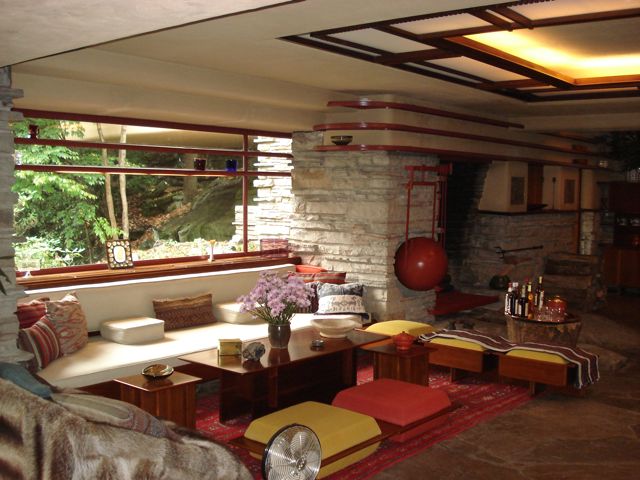 It's amazing and was painstakingly curated by Wright himself, supposedly down to the last vase. The was cost over $150k back in 1936- expensive and truly before it's time. I've compiled some cheaper but still modern and fabulous finds that have a similar look and feel because having modern pieces shouldn't always cost an arm and a leg.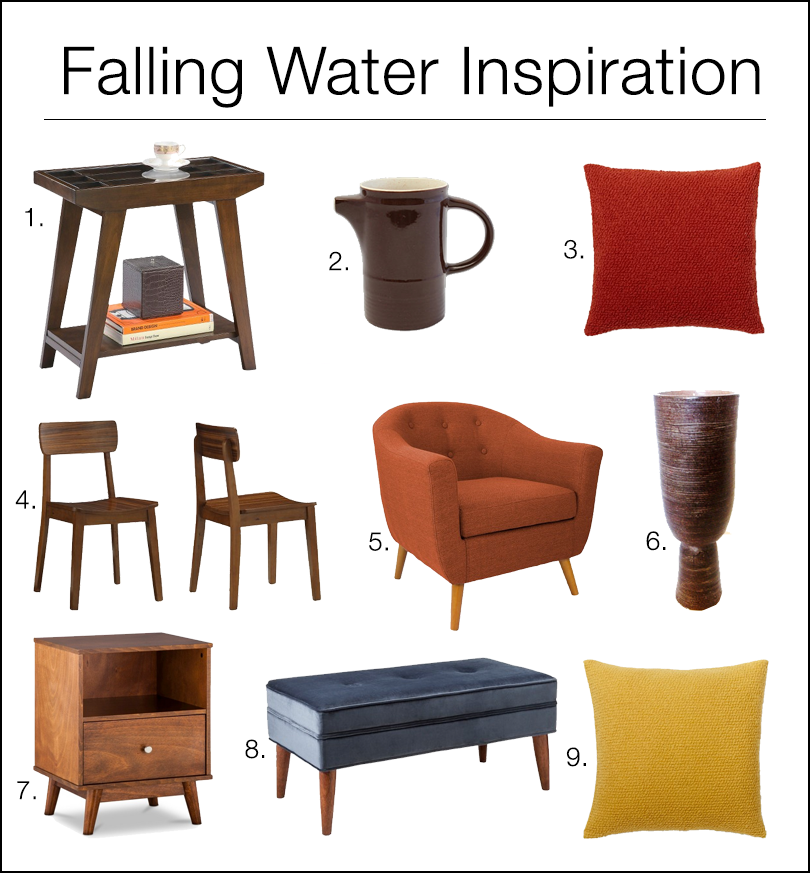 So have any of you been out to Falling Water? Now that I've been to this one, I'm thinking we need to head to Chicago to see more of his work. Any other Frank Lloyd Wright homes that you love? And those wood chairs are from Target- can you believe it? I might have to pick some up for the husband's office.
Have a great day!
-Katy
---