I'm sure that you can tell that I've been doing a ton of online window shopping while I'm not so patiently waiting for closing date on my new house. I'm also feeling a little light in the pocket book because, well, buying a house is expensive. So while I've been perusing around the web, I've been saving links for items that I consider perfect touches that are also on sale. Target is one of my favorite places for just about everything and they did not disappoint this time. I thought I'd share some of my favorites that are all under $20.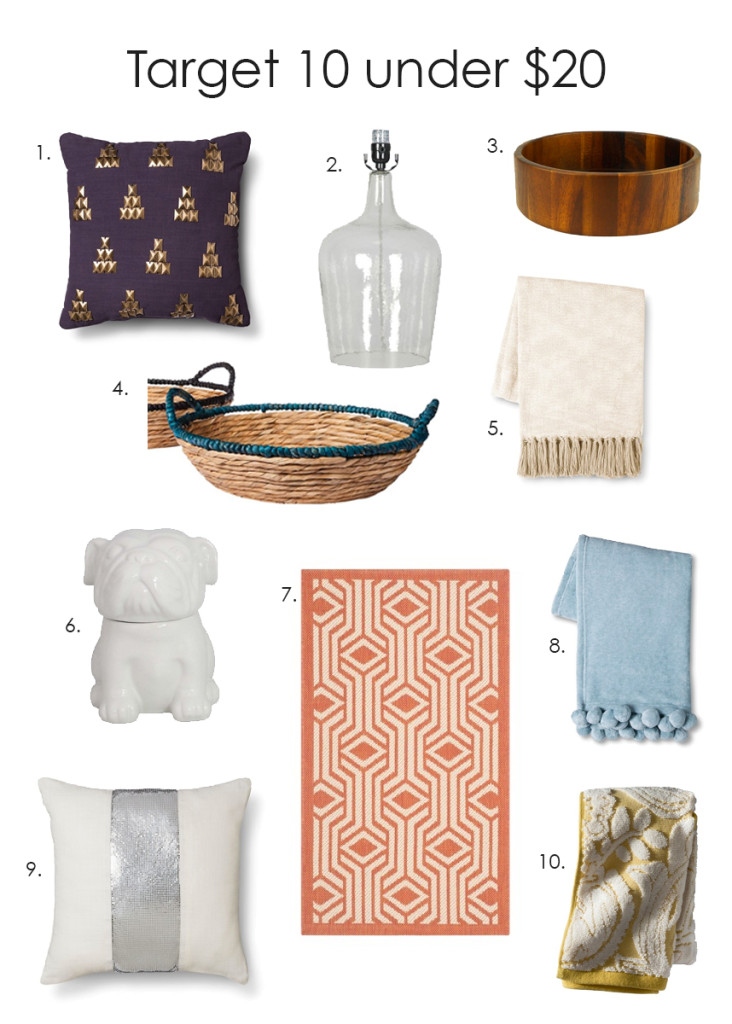 I'm thinking that the cream throw and the acacia bowl might have to come and live at my new house and the bulldog cookie jar needs to go to two or three friends who love their wrinkly pooches. The metallic pillows are fab as well and would absolutely go on my bed right this minute if the Mr didn't use his veto power against them. Won't someone take them home and love and care them like beautiful, shiny pillows deserve?
**Don't forget to use your Target Card for free shipping- it'll save you a trundle!
---