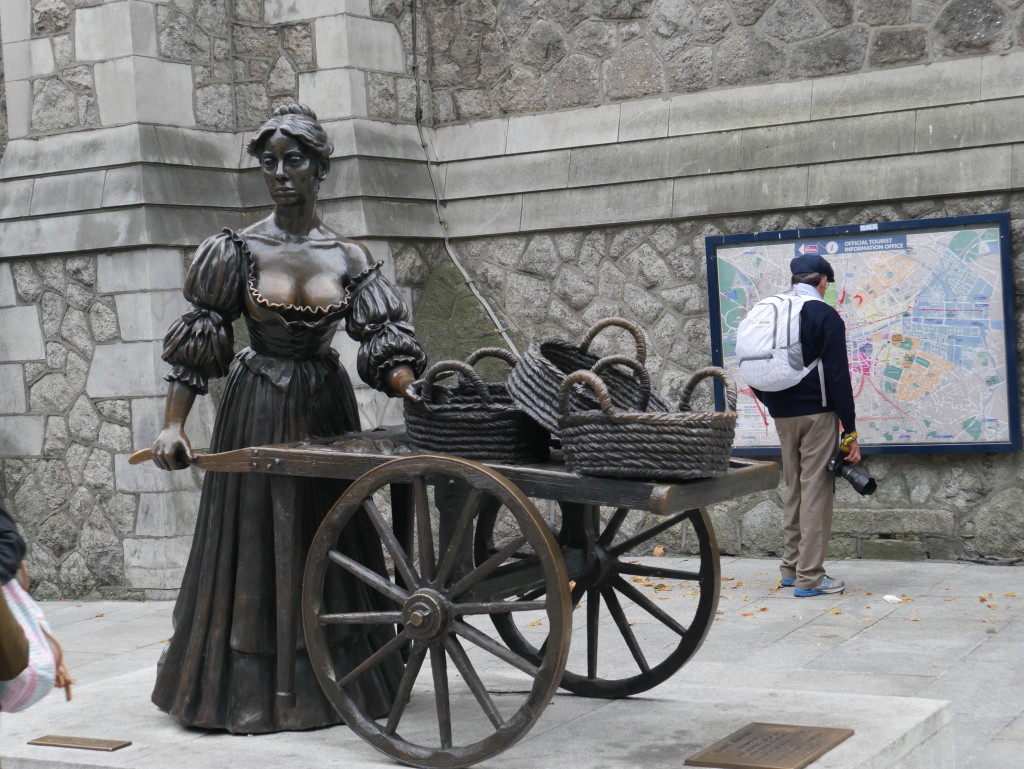 I promise to try and keep this post short and sweet as I finish up talking about some of the must-sees in Dublin. Much like Austin, Dublin has a great art scene and awesome statues that reflect their culture and traditions. Above is the Molly Malone statue which was constructed after a popular drinking song. You'll notice that her chest is more worn than other parts of the statue because apparently it's good luck to rub her bosom. Yes, it's incredibly tacky, and no, we didn't do it. Nevertheless, the song (and statue) are such a part of the heritage that it's worth checking out.
Not every statue we saw was this funny and light hearted. Along the river, the city has set up a beautiful memorial to those homeless and downtrodden, both past and present.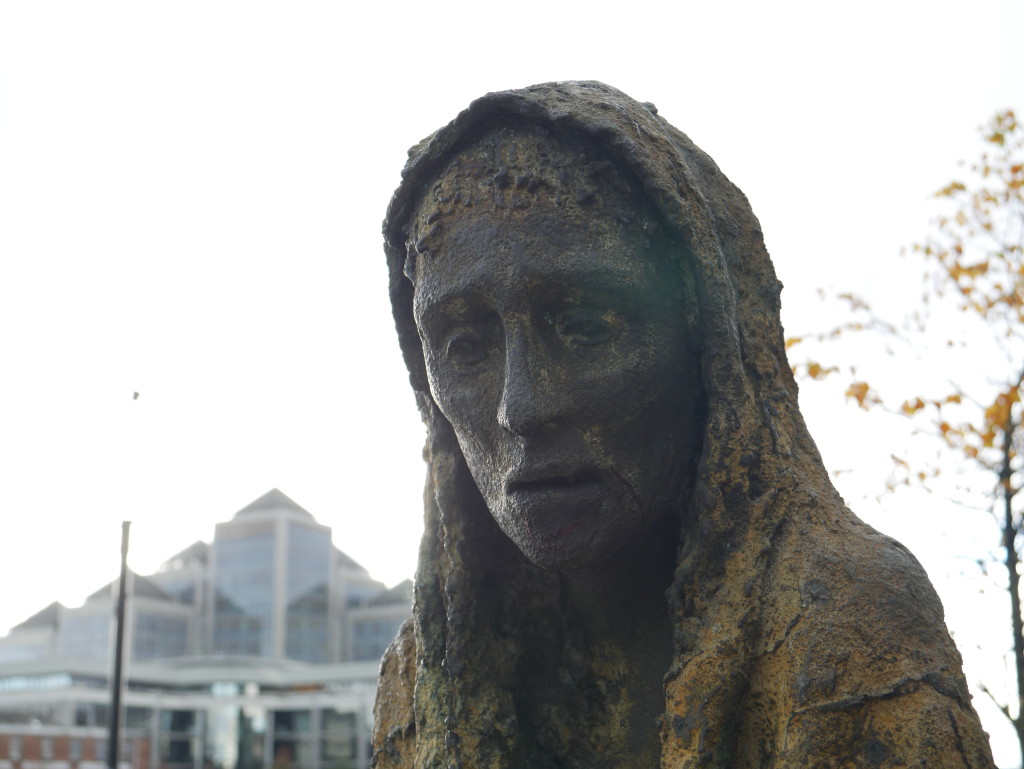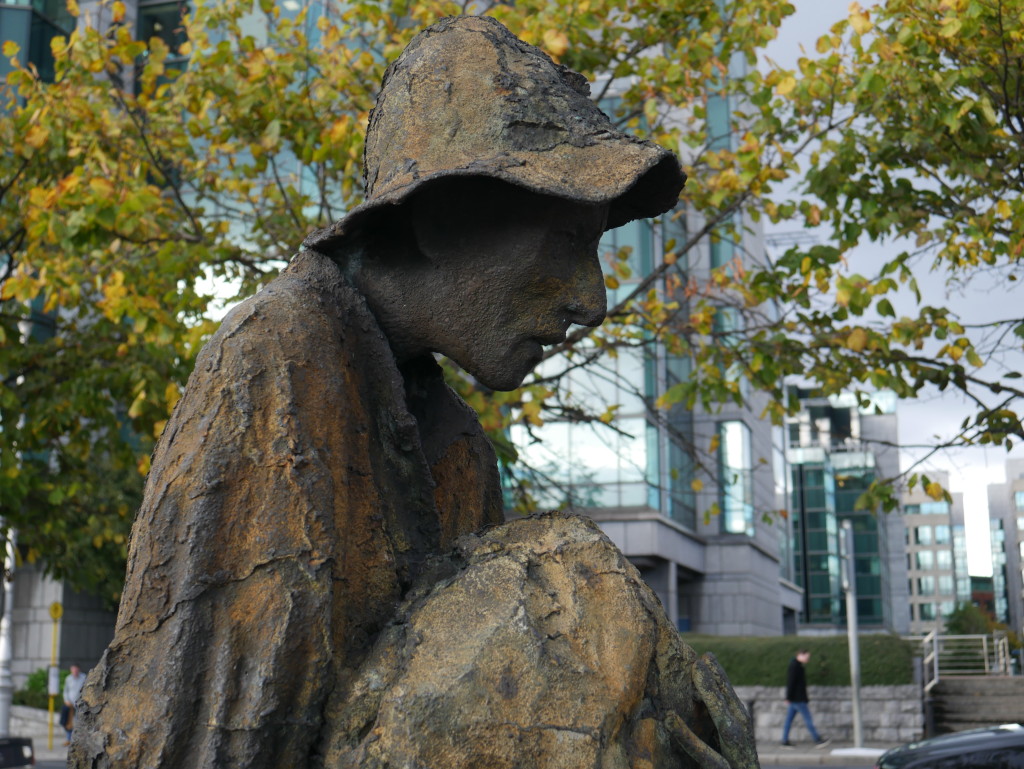 I probably should have taken some photos of the entire installation but the faces on these two completely captured me. Poverty has been a major issue various times during the history of the country and I appreciated how instead of sweeping it under the rug, they memorialized those who have and do suffer greatly in order to bring awareness.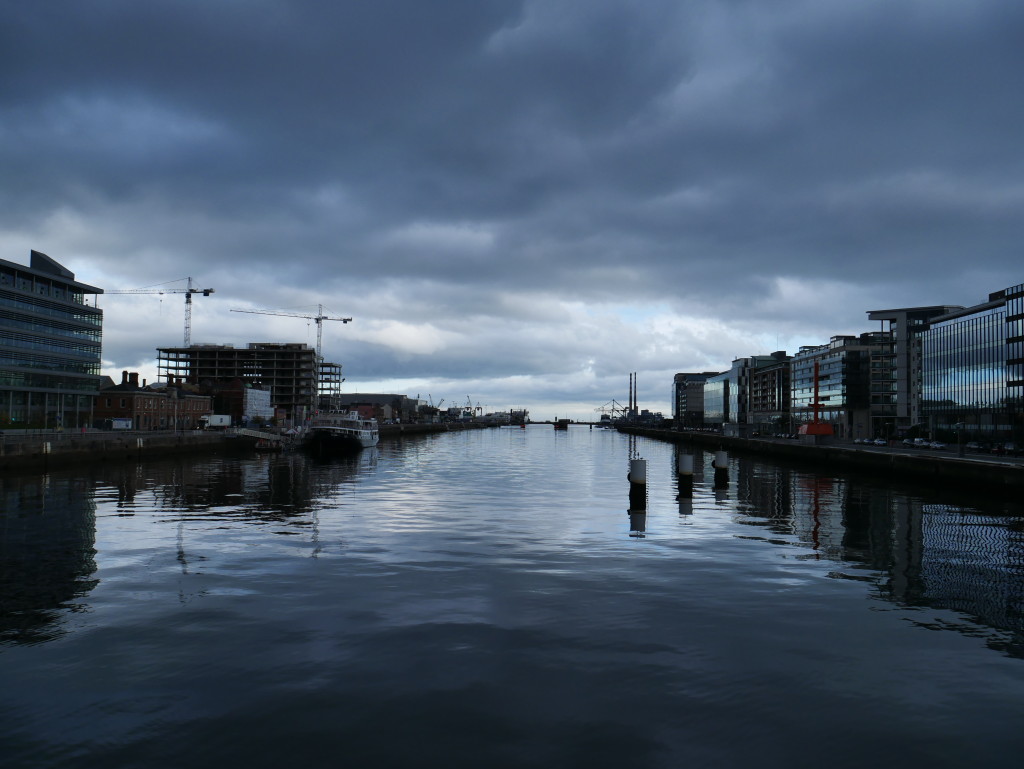 While you're down there, make sure to take some time in the new tech section of the city. It's beautiful and the bridges and ship museums are worth taking time for.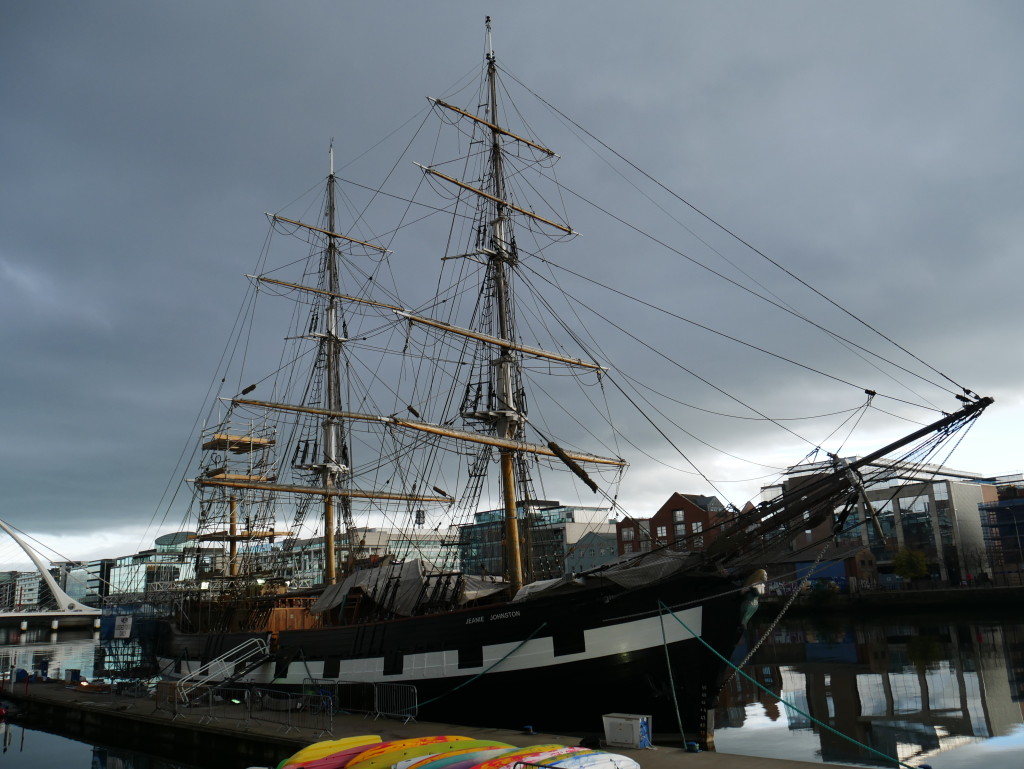 And speaking of museums, you pretty much have to go to their national museums. You'll need to carve out at least half of a day to see most of them and they're more than worth the time. Plus, they're pretty much all located in the same area and are FREE! They have beautiful Celtic gold, early Christian artifacts, amazingly preserved mummies and beautiful modern art.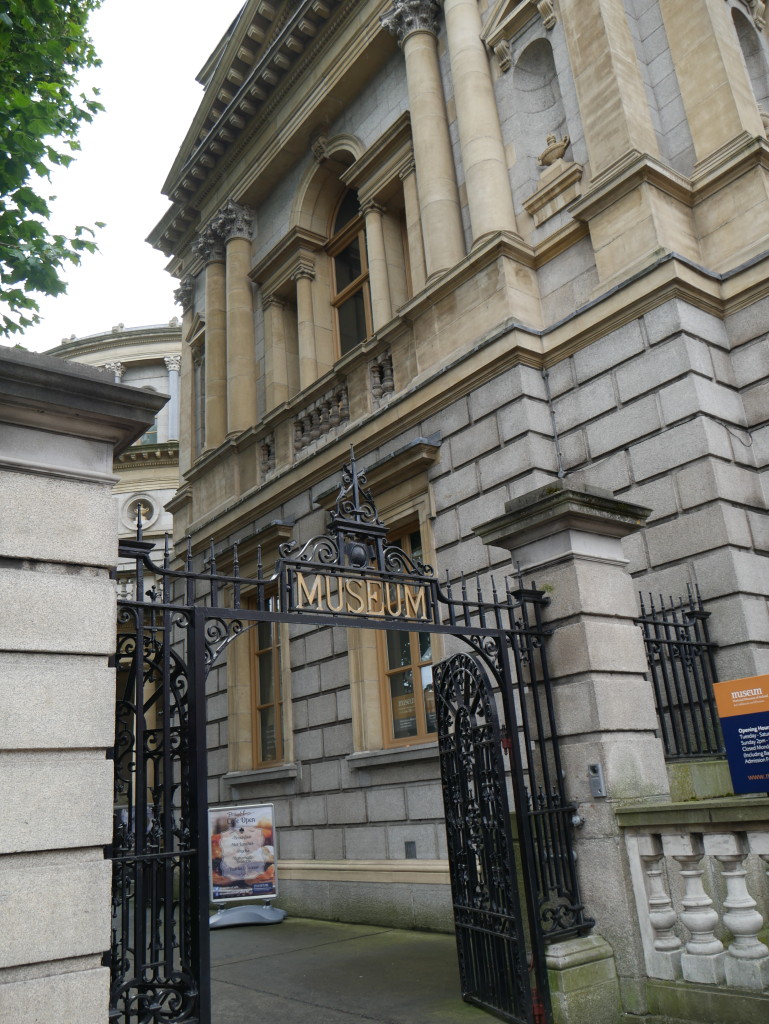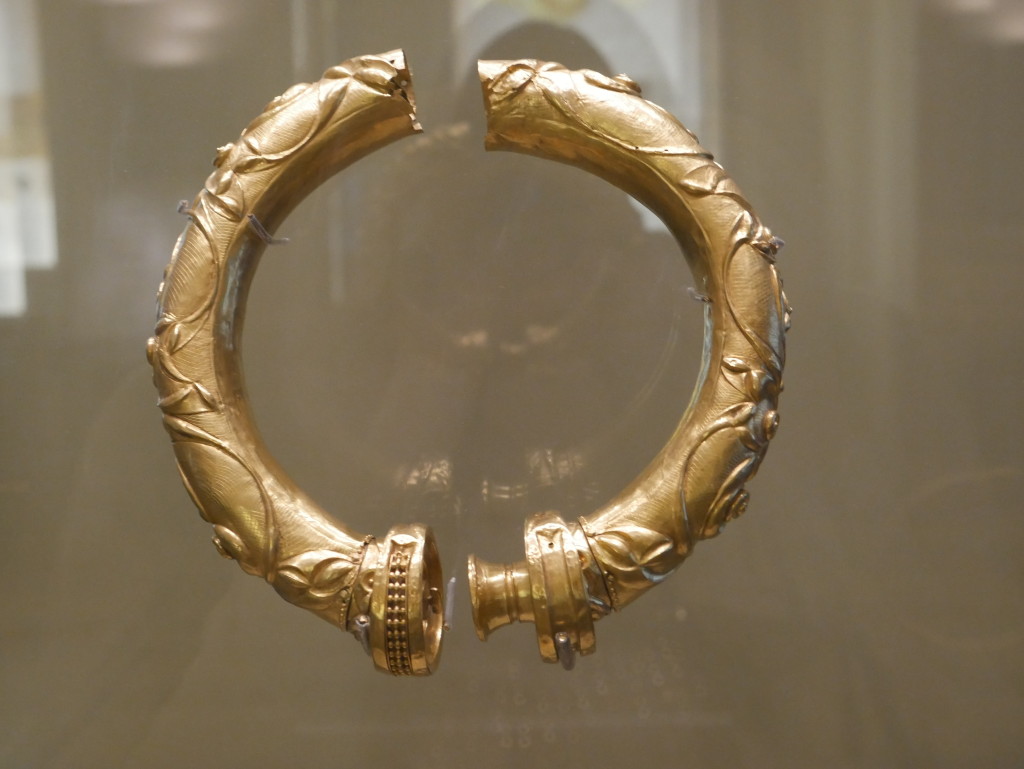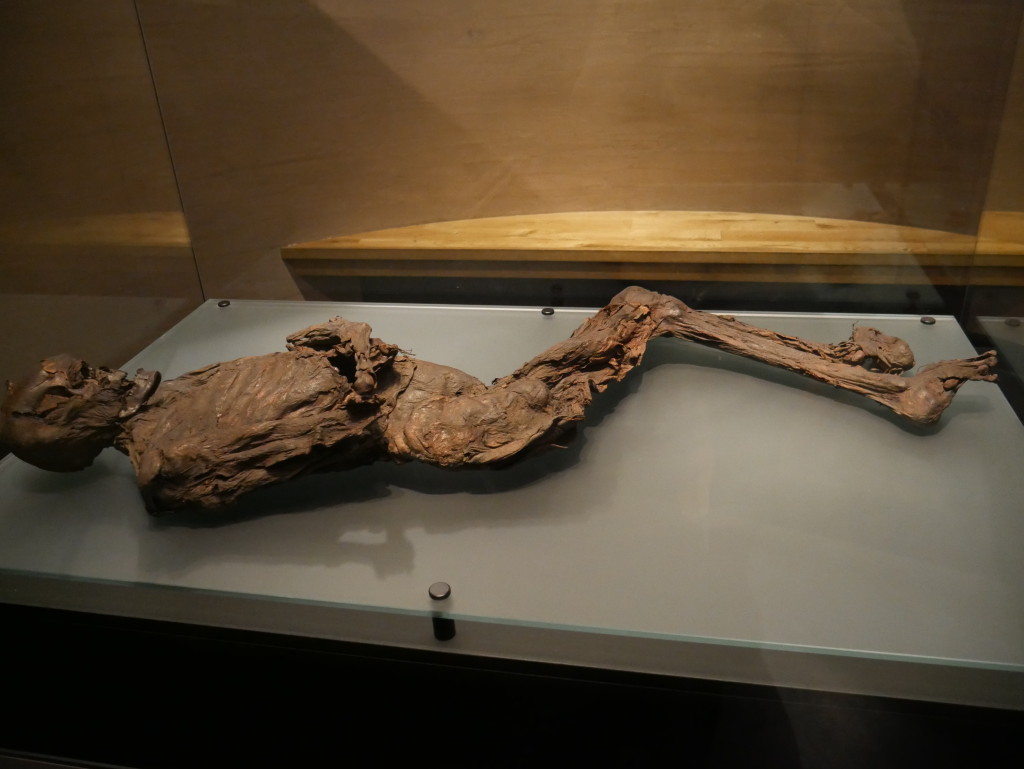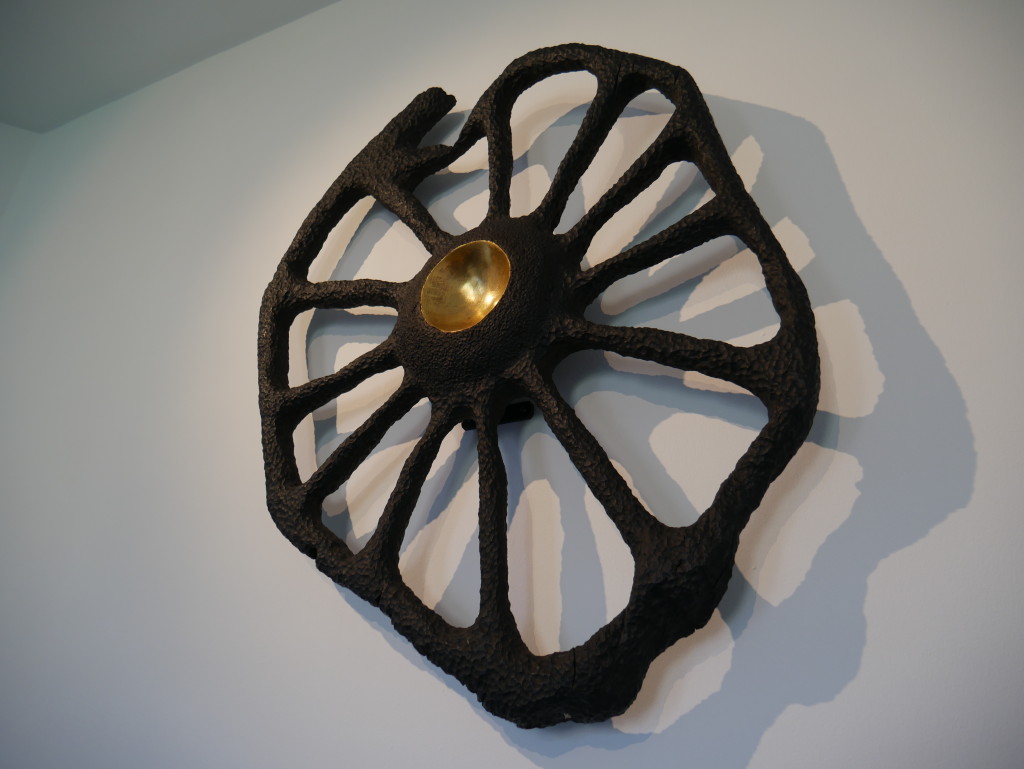 The last thing every traveler should see is Trinity College Library. The ticket price might seem steep at 10 euros but you get to see the famous Book of Kells (sorry, no photos were allowed) and this amazingly gorgeous library: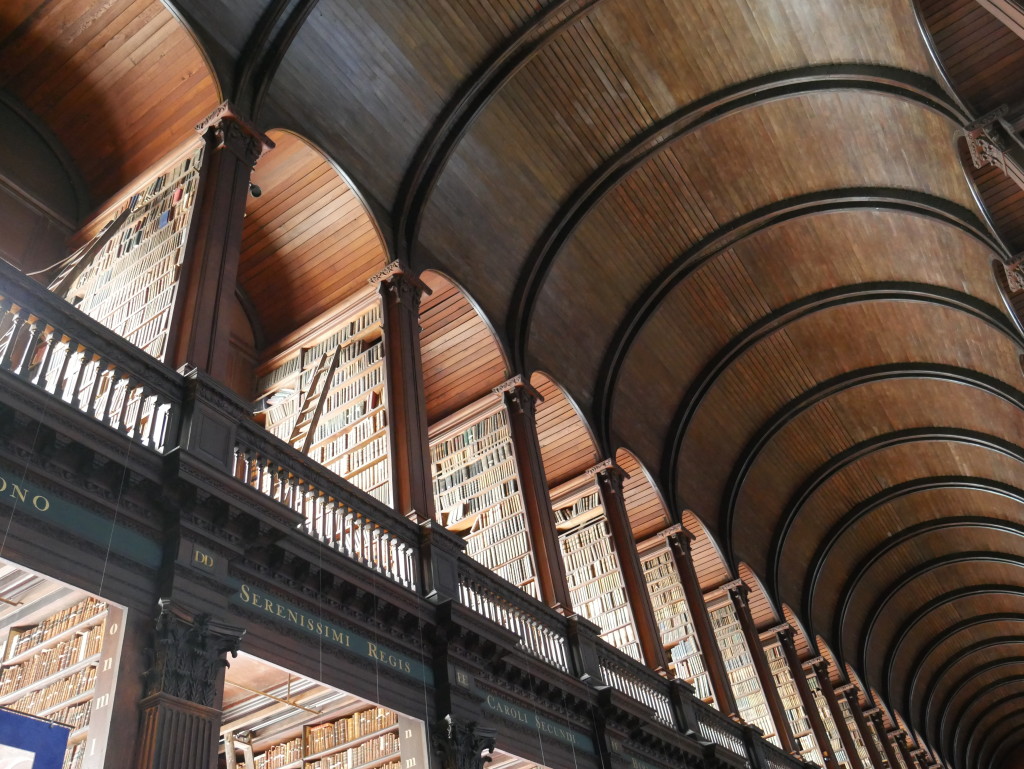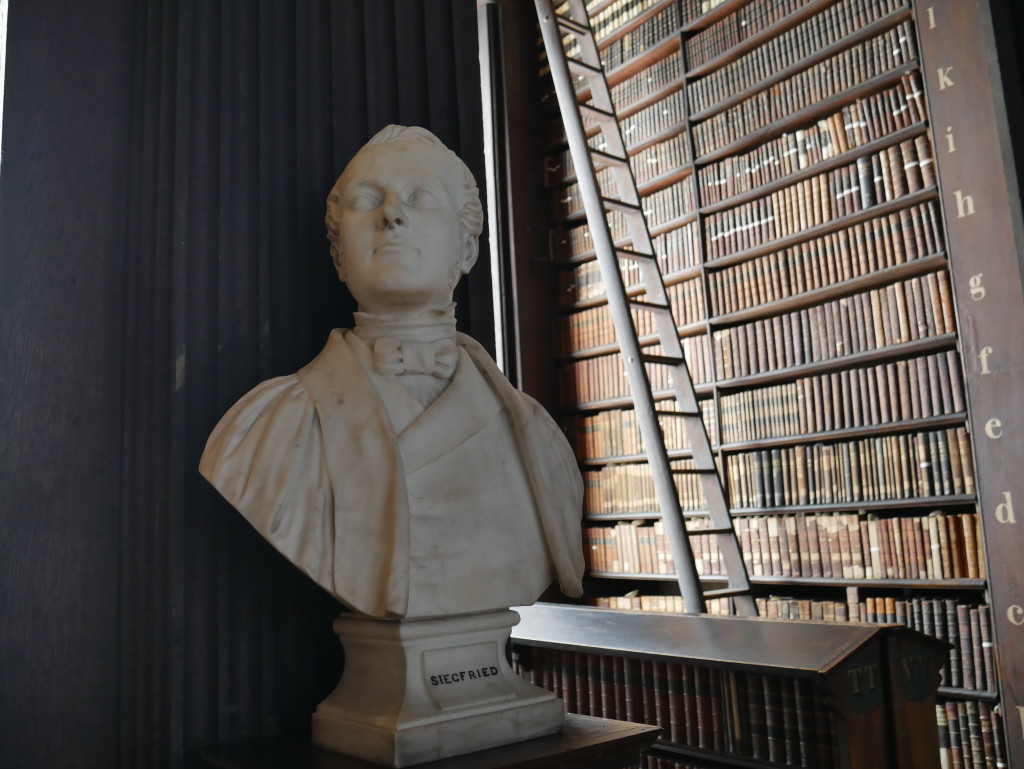 I want you all to know that I've practiced great restraint by not posting a million and a half pictures and rambling on and on about the city. It's beautiful and lovely and you really must make it out there yourself. I'll end this post with a pictures of the hubs and me on the river because well, he's just so dang cute!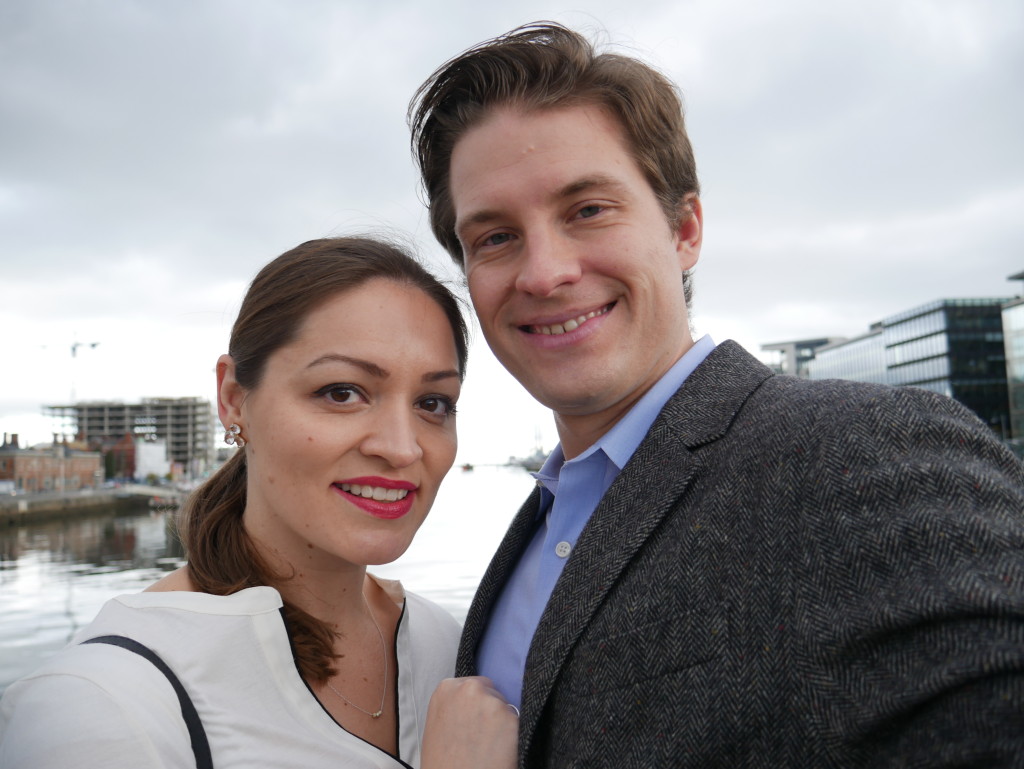 Have a great week and check back Monday for my post on my favorite part of Ireland!
-Katy
---