Raise your hand if you still haven't purchased a valentines gift for that special guy in your life. I know that I can't see any of you but I'd like to imagine I'm not the only one with my hand in the air right now. When I'm feeling that desperation that certainly accompanies holiday gift procrastination, I like to turn to my happy place, which like most women in my demographic is Target. That magical place has saved my bacon more times than I can count.
So here's a roundup of gift ideas that I'm sure nearly any man would like. They're an easy win and won't break the bank that's probably still recovering from Christmas. And with your handy dandy RED card you don't even have to pay for shipping!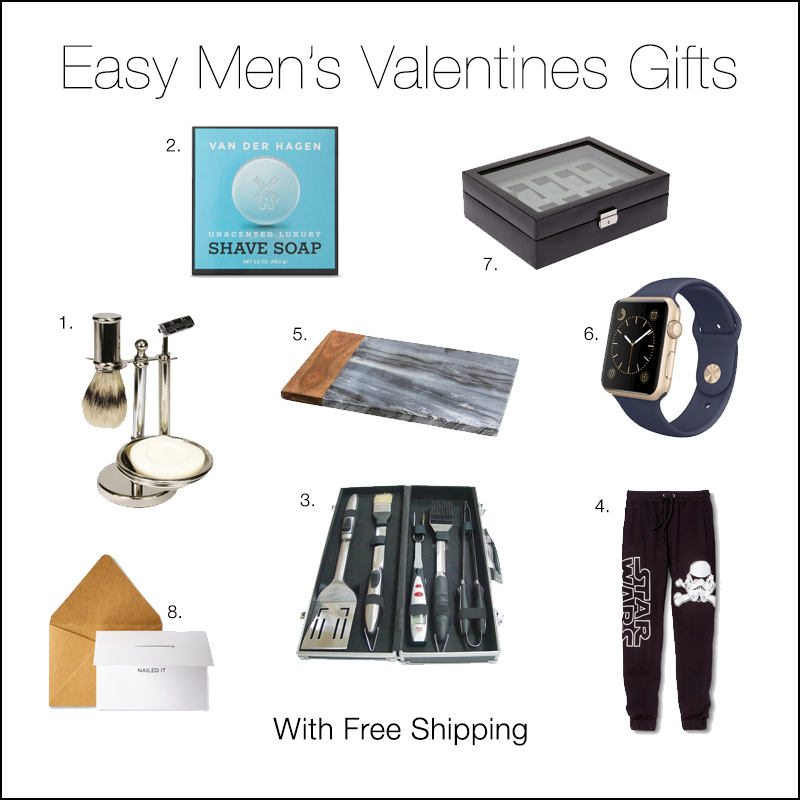 I'm tempted to buy that stone cutting board for my husband but both he and I would know that it'd really be for me. No mistake. That shaving kit would be a clear gift for just him and would fancy up our bathroom vanity, which is never a bad thing.
Anyone else out there want to confess that they haven't purchased anything for their S.O. yet? Bueller? Anyone?
Happy Valentines!
-Katy
---